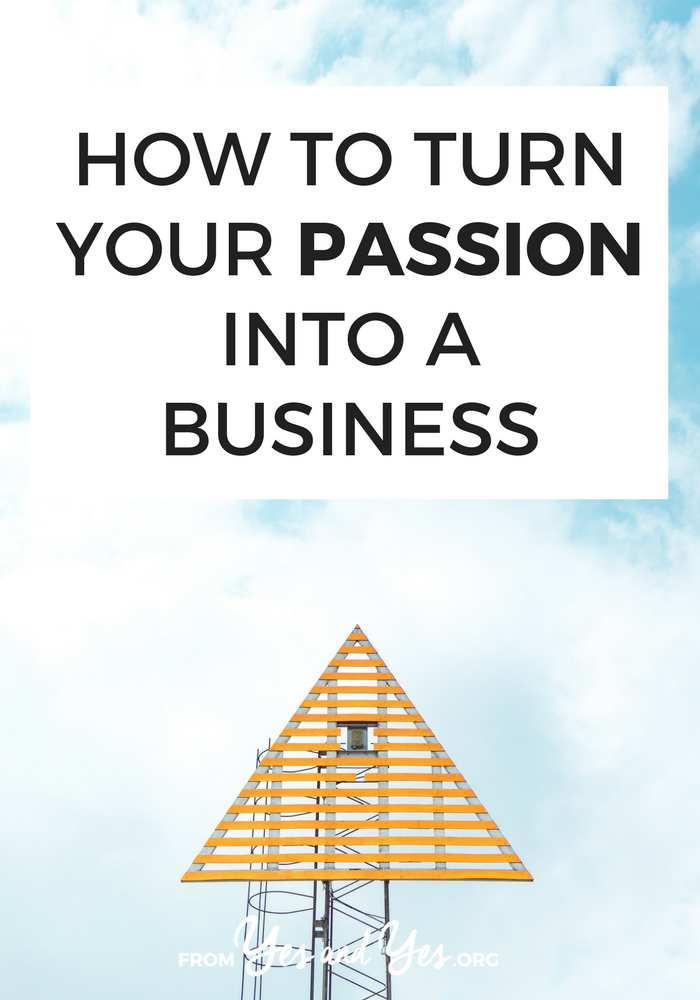 We all want to turn our passion into a business don't we? We want to spend our days doing things we love, being creative and challenged and inspired, right? But how do you, ya know,
do that
?
Betty Fetter
did it and today she's telling us how.
It has been said by many that we can't have it all. But why not? As a mother of four young kids, I didn't want to choose between career and family. My passion was my family, but I still yearned for work that challenged and inspired me.
As a part-time artist and educator, I began teaching art classes in my home and eventually turned eight kids at my kitchen table into hundreds, and then thousands, of kids in after-school classrooms. It was an intense and very satisfying time, with kids' activities, car pools and a home-based business to run.
After twenty years, the business has grown, as have my children, and I am enormously thankful to have had the time and opportunity to do both.
Here's how you, too, can turn your passion into a business
Identify your passion
Once you have a good sense of what you want to do, look at your options. Do you want to start your own business? Will it be a home-based business, a storefront, or an internet business? Is there a franchise available?
Identify your strengths and weaknesses
No one is good at everything, and even if you are, there aren't enough hours in a day to get it all done. Build a team and delegate to your weaknesses.
Execution, execution, execution
No matter how passionate you are, how talented, or how many great ideas you have, success is in the execution. You will need to implement processes, set goals, and be responsible for results.
Allow the vision to evolve and expand
As you're building the business, stay true to your original intent. Don't allow yourself to get distracted, scattered, or off-plan. But when the time is right (and it's all about timing), allow your vision and business to expand in ways that stay true to your mission.
It was never part of my original plan, but after thirteen years, my kids were older and I was ready for a new kind of challenge, so I franchised my art school. Now, there are people like me running home-based businesses all across the US and Canada, as well as internationally.
There are always innovative ways to arrange your life to suit your needs and passions. Click To Tweet
Find what drives you and know there's a way to make it work so you and those you love can have it all.
What are you passionate about?  Have you had any luck turning it into a career? 
P.S. Counter point: Are you required to find and follow your calling?