A million years ago, I wrote for a now-defunct blog called The Secret Society of List Addicts.  This is a post I wrote for them.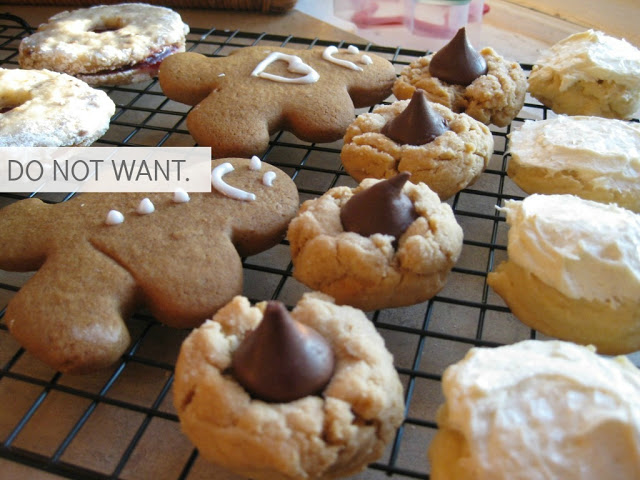 I'm not a total scrooge. Or a complete party-pooper or nay-sayer. I
promise! But there are many aspects of modern life that illicit
eye-rolls, dramatic sighs and lots of "I'm sorry, I have a previous
commitment." A few?
Wedding Parties
Now, I don't mean to say I won't be your
bridesmaid. What I mean is that, should I ever walk down the aisle, I
have little-to-no interest in forcing my best girlfriends into
peach-colored dresses and those dyed-to-match shoes. I'm also nigh-on
positive they have little interest in peach-colored dresses.
Baby/Bridal showers
I
don't want to open boxes of lingerie in front of my aunts and act
scandalized. I don't want to play games involving diapers and baby
bottles. I have no interest in eating cookies baked into the shape of a
tiny booty. Again, I will happily attend your shower, but if you attempt to throw me one? You will quickly be de-friended.
Lawn-mowing
I
grew up in a house surrounded by an acre of uninterrupted grass, edged
by pine trees that required bi-weekly edging. At the tender age of 14, I
remember calculating the amount of time my parents spent maintaining
this yard (something like 63 hours per week) and deciding that lawn
care? Not for me.
Baking 15 different types of Christmas cookies
I'm
a cheese girl. A salty and savory type. So I don't go in for excessive cookie baking. One batch of rolled
sugar cookies? Yes. A million different types of cookies? So I can get
fat and spend all my free time mixing batter? No.
Secret Santa Gift Exchanges
I
love my colleagues – or at least I did when I worked in an office. Really! But I don't particularly want to spend $5 a
day, giving them crappy, tiny trinkets that they probably don't want and
will re-gift next year. How's about we just close the office early one day and all go out to eat somewhere nice?
Enrolling my (imaginary) children in a million different types of lessons
If
I have kiddos and they are particularly bent on dance/French/table
tennis lessons, then by all means! Yes! Let's do it! But I don't think I
could ever be that mom who spends her afternoons shuttling her children
from one practice to the next while the kids quietly hate me for
keeping them from their tree fort.
What parts of modern life receive a hearty "No Thanks!" from you?

photo by fragrance oil, for sale here