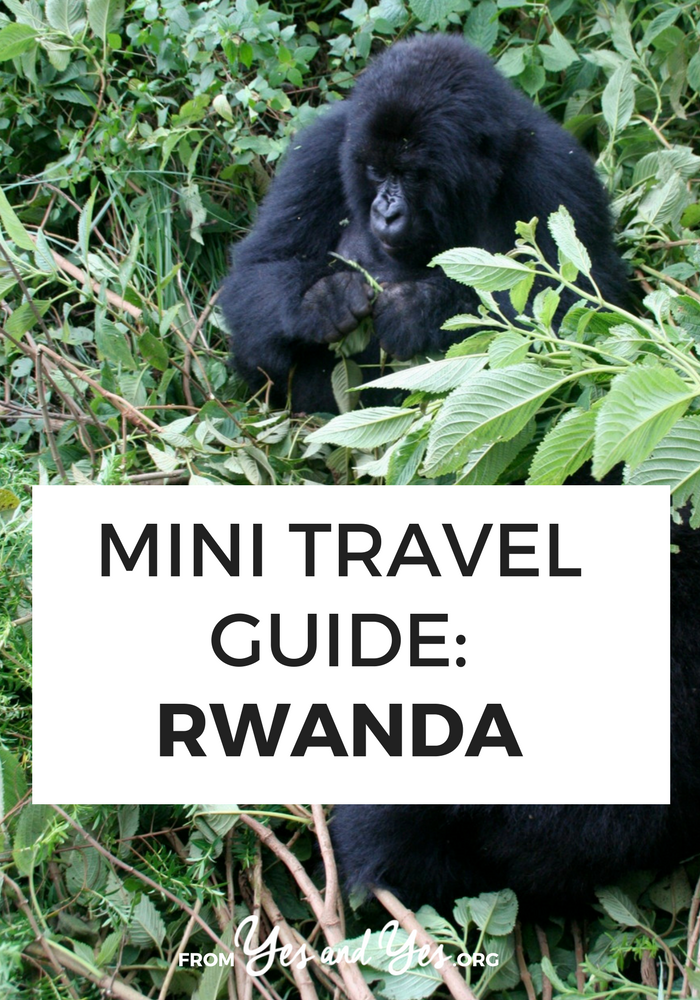 Looking for a travel guide to Rwanda? Want to know where the best beach resorts are? Luckily for all of us, I brought in ex-pat Kat to share her best Rwanda travel tips – what to do, where to go, and how to travel Rwanda cheaply, safely, and respectfully!
---
I have lived in Kigali since August 2011 and work at Generation Rwanda, an organization which provides university scholarships and support services to orphans of the 1994 genocide and other vulnerable youth. I live on the edge of a market with two adopted street puppies!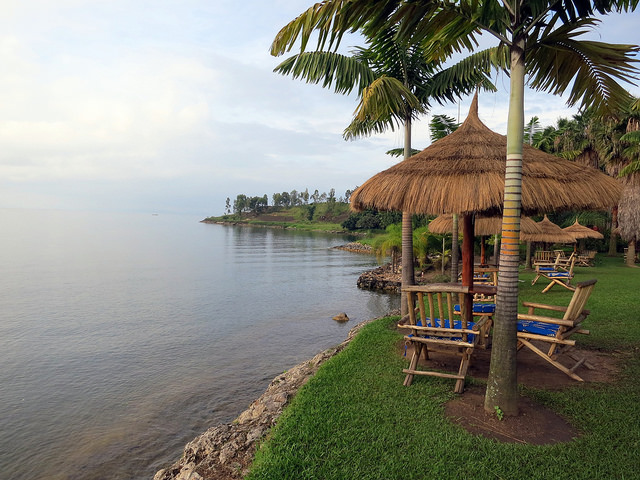 Must Go in Rwanda
Who could pass up hiking a volcano and seeing Dian Fossey's beloved mountain gorillas? Head up to Virunga National Park, and walk among the bamboo forests as you scout out those massive silverback gorillas!
You will see buffalo, golden monkeys, and gorilla families among the lush rainforest. You can book a tour through the Rwanda Development Board's Tourism and Conservation Office. It's way pricey (for non-Rwandan residents, the price is $500 and is about to be raised to $700) but is truly a once-in-a-lifetime experience.
Not only is Gisenyi, the Rwandan city which borders the Democratic Republic of the Congo and has beaches lining Lake Kivu, a fun and relaxing vacation spot, but the bus ride will show you the best part of Rwanda: its stunning landscape.
Make sure to stare out the bus window at the deep green crop fields and clay houses on terraced slopes. You will have a chance to really see this "land of a thousand hills."
Of the many genocide memorials throughout Rwanda, Murembi is the most jarring. Murembi was converted into a memorial building from a school where some 45,000 Tutsi men, women, and children were murdered in April 1994.
The museum displays the skeletons and mummified bodies of the thousands of people killed in the school; among the bodies are infants. This is a chilling and deeply emotional experience for most people, but among the beauty and liveliness of modern Rwanda, it is important to never forget that genocide occurred only 18 years ago.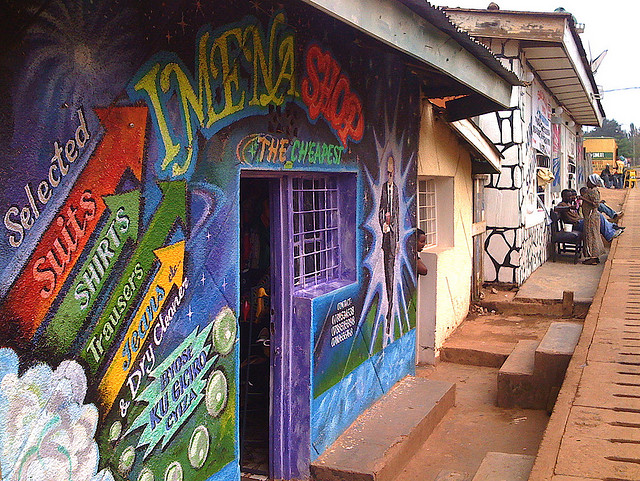 Must Do in Rwanda
While it may not be the swankiest part of Kigali, it is definitely the liveliest! Nyamirambo is the Muslim section of Kigali, with beautiful teal mosques and gritty streets filled with clothing shops. It has been referred to as the "Brooklyn of Kigali." On a Friday night, Nyamirambo doesn't sleep. Check out High Table, Amigo's, or Spectra.
Visit a social enterprise and shop!
What's better than helping a woman support her family and walking away with a gorgeous bag for only $5? Cooperatives and social enterprises, especially those which focus on providing economic opportunities to vulnerable women, are everywhere.
Many of the social enterprises also support the women with business skills, microfinance loans, and English trainings. Buy some woven baskets, yoga bags, earrings, or crafts for all of your friends back home! Gahaya Links is a great option for gorgeous and well-made handicrafts.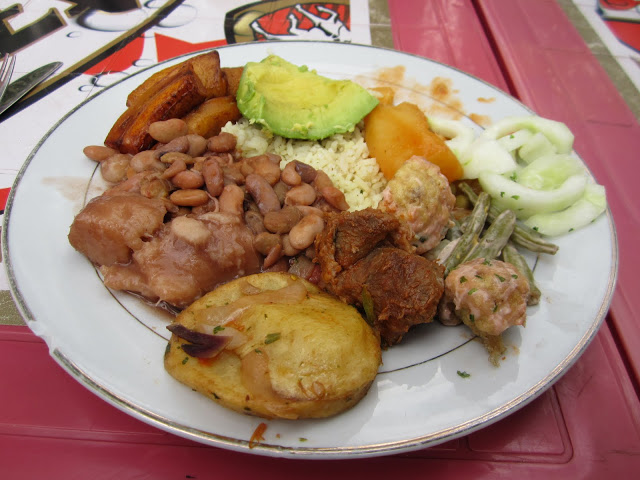 Must Eatin Rwanda 
Passion fruit or tree tomato juice
Or, if you're feeling really crazy, ask for them mixed together! These thick, fresh, and delicious juices are common, whether you're at a pricey restaurant or a hole-in-the-wall joint.
Classic buffet
Most everyone eats at a buffet for lunch, which is a cheap and very filling option. All of the buffets offer essentially the same options of classic East African foods: ugali, a porridge-like maize dish; matoke, made from steamed plantains; isombe, which looks like spinach but is in fact cassava leaves flavored with fish; and of course, fries with mayo. And buy yourself one of those $1 Primus beers while you're at it!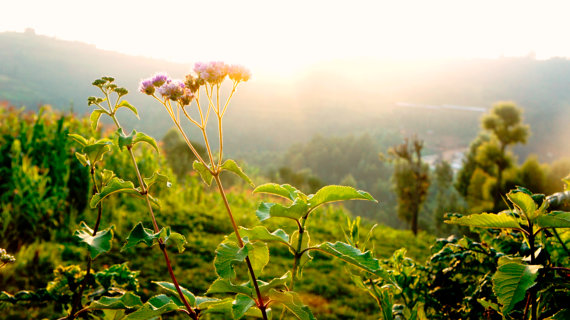 Cultural Tips for Traveling in Rwanda
Understand that the past is in the past, but be aware and respectful. The beauty of the country is everywhere, not just visually, but in the smiles of people and the success of country. However, remember that the 1994 genocide touched everyone in Rwanda.
Don't ever ask someone if they are "Hutu" or "Tutsi." Be aware that many people are uncomfortable with their pictures being taken. Don't treat the people you meet as victims though; realize that their smiles and laughter is real, and allow yourself to look past the horrors of the past to see the beauty of the present.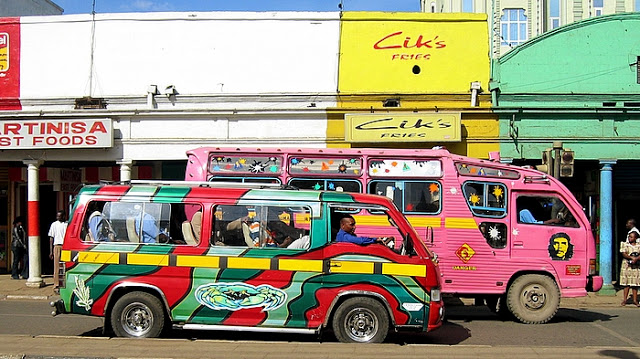 Cheap travel tips for Rwanda
Motos and matatus are your best friend! Cabs are very expensive; while the motos (motorcycles) are not the safest option, they are surely the fastest, and accidents in Rwanda are much rarer than in neighboring countries. Matatus may take a while, but they cost less than 50 cents to travel across the entire city of Kigali.
Knowing just a few Kinyarwanda words will get you everywhere. Ask a Rwandan for a few basic phrases and write them down in a notebook. Simply giving a little tisk and saying "Ni meshi!" (It is expensive!) can make all of the difference when buying one of those beautiful baskets or colorful fabric.
Airbnb is usually cheaper than a hotel and puts money directly into the pockets of local families. Here's an entire house in Kigali for $30 and here's a five-bedroom bungalow in Virunga for $28 a night. If you've never used Airbnb before, here's a $40 credit towards your first booking!

Thanks so much for sharing, Kat! Anybody else have Rwandan travel tips to share?
P.S. 7 travel tools I will not shut up about!