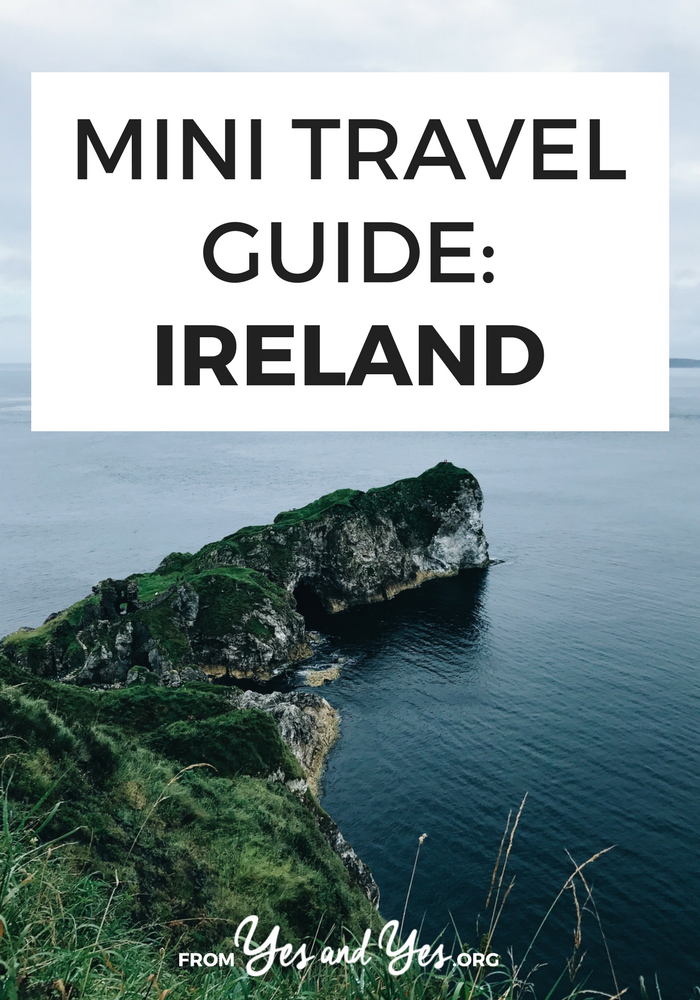 Who hasn't fantasized about a trip to Ireland? Those accents! That cheese! Those rolling hills with picturesque sheep! Today, Sarah's mission was to provide us with a mini travel guide to Ireland. In around 800 words. She'd like to add the disclaimer: there is no way at all you can cover the entire of every wonderful sight to see in Ireland in 800 words. Fact.
So, here are some of her favourite places.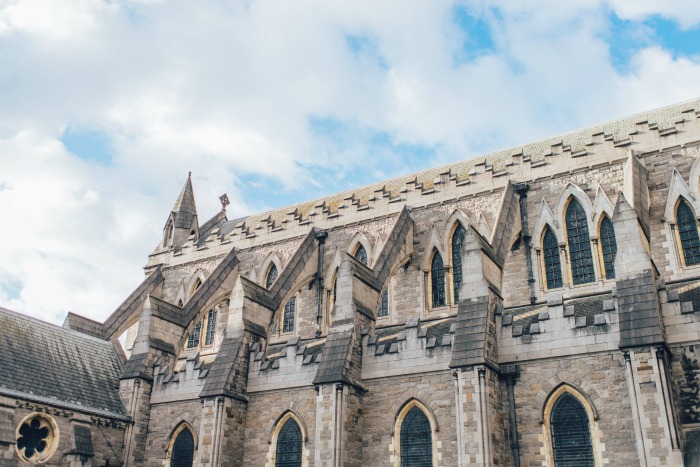 `
Must go in Ireland
Home of the Father Ted Tour. If you are a fan of the comedy series then you will find almost all of the locations from the show in this very county. You will also find some remarkable landmarks and stunning scenery.
Dublin
If you're going to Ireland you must visit the capital for a while. Find a little pub on a side street and treat yourself to a pint of Guinness or shop til you drop at Carrolls for literally all of the tourist type trinkets your heart could ever desire and more! Oh, and the architecture, churches and statues (the latter with funny local nicknames).
Everything you could ever want or need you will be likely to find in Dublin. It is a lively and bustling place but still has the relaxed feel that people go to Ireland to find.
Connemara is absolutely the most. beautiful. place. ever. The colours, the mountains, the inquisitive and fearless sheep. The landscapes here are epic and the beauty of the place is almost beyond description. Go there – now people!! The mountains are spectacular and the lakes are the clearest and deepest of blues. There is nowhere in the world more stunning than Connemara on a sunny day.
Sligo is the final resting place for WB Yeats and is therefore a tourist mecca. It is also a truly beautiful place with more epic landscapes and unusual mountains. Literally just point your camera in any direction you like and you'll find a wonderful photo opportunity.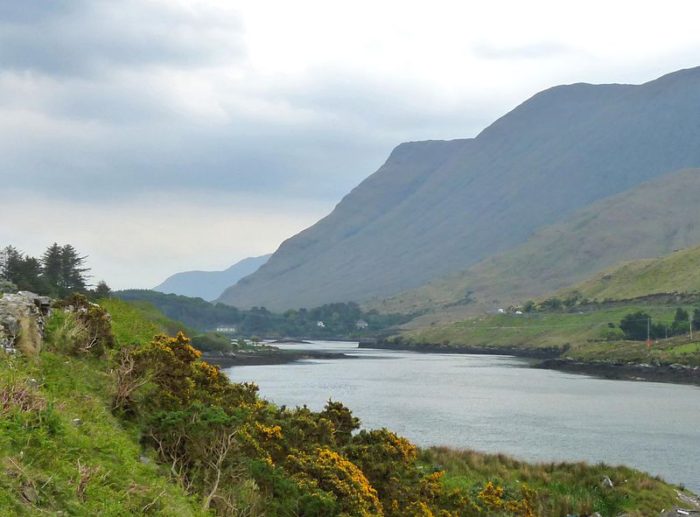 Must do in Ireland
This is a beautiful area with stunning scenery alongside the caves themselves. There is also a falconry display there to visit and a lovely farmhouse shop selling all kinds of lovely local foods.
What's not to like? Free Guinness, plenty of vintage Guinness memorabilia and one of the best views over Dublin waiting for you at the end of the tour. You can also check whether any of your ancestors or distant relatives ever worked for Guinness. (Mine haven't!)
Killarty harbour is Ireland's only natural Fjord, as well as being in an area of outstanding natural beauty. Seriously, this area of Connemara will literally take your breath away.
This is a beautiful sight to behold. Surrounded by stunning scenery watching the sunset either alone with your thoughts or sharing them with another – this is an experience it would be hard to beat. And it's free!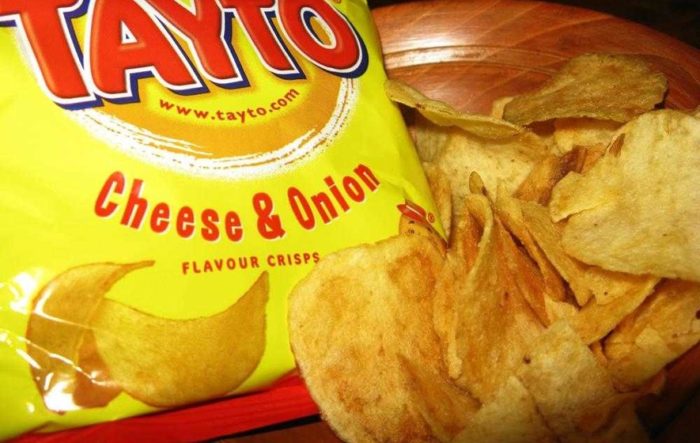 Must eat in Ireland
I don't mean to make you think that Ireland is all about the junk food but here's what my Irish husband thinks you should try:
Tayto Crisps in all kinds of flavours
You'll get very very smelly on the breath but an absolutely essential part of any self respecting Irish kids' lunchbox.
Ice creams and sweets
A Wibbly-Wobbly Wonder is an ice cream in three sections: the top third is a jelly in chocolate coating, the centre is lemon flavoured ice cream and the bottom layer is raspberry ice cream. Yum! An Iceburger is kind of like a sandwich made of soft chocolate flavoured sponge filled with Vanilla Ice Cream. You must eat around the edges of this or it will melt all over you!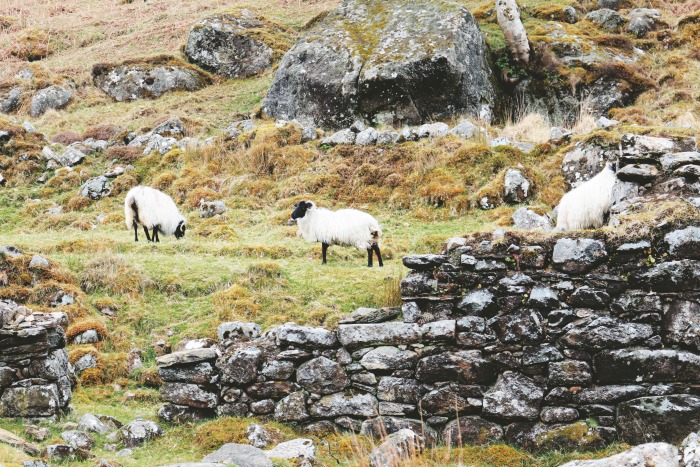 Cultural tips for Traveling in Ireland
You will have to drink more tea than you ever have in your life. Accept this fact. The tea will probably come with cake/biscuits too. Enjoy.
Be prepared to encounter sheep on the road who won't move out of the way no matter how big your car is.
If you're lost – ask directions. Irish people are proud of their local sights and things to see and will be only too pleased to tell you how to get to them!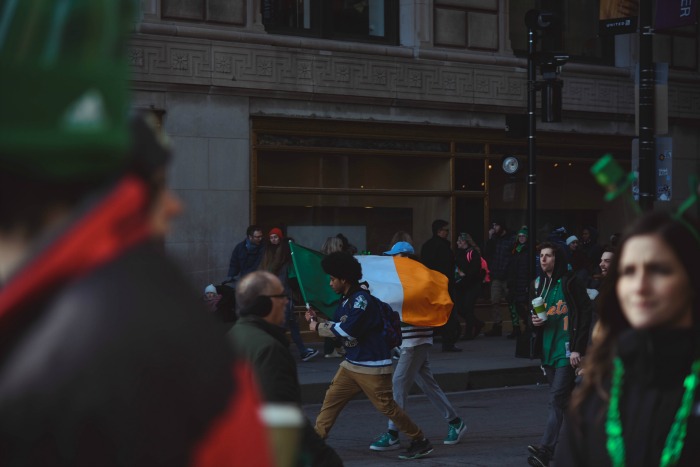 Cheap travel tips for Ireland
The Bus Eireann service will take you most of the way round Ireland for not many pennies. Trains are available too but they are a little more expensive. Car hire is probably your best bet in order to see everything. Or if it's a bright sunny day why not get the bus to where you're going then hire a bike for the days exploring?!
Airbnb is usually cheaper than a hotel, especially if you're traveling with a group or staying somewhere for a few days. Here's a room in the center of Dublin for $32 a night and here's an entire cottage in Connemara for $76 a night. If you've never used Airbnb before, here's a $40 credit towards your first booking!
Irish readers! Do you have any Irish travel tips to add?