This is one of many Real Life Style Icon interviews in which we
talk to smart, funny, awesome women who also happen to be jaw-droppingly
stylish.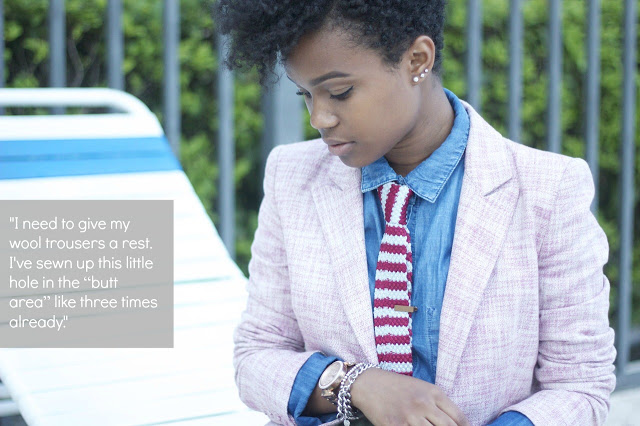 Name
: Ariel Sansaricq
Age:
19
Location:
Boston, MA
Online haunts:
blog
//
twitter
//
instagram
Three reasons that you're awesome:
I'm terrible at public self complimenting.
What are you wearing right now, as you type this?
A striped t-shirt and sweatpants, I apologize I'm not that stylish in the confines of my bedroom.
What is the last item of clothing you bought?
A pin-striped oxford shirt, I'm still waiting for it in the mail. Yay for online shopping, eh?
What is the item of clothing you wear most at the moment?
Vintage high-waisted wool trousers, I need to give them a rest I've sewn
up this little hole in the "butt area" like three times already.


Tell us about a favorite childhood memory about your clothes.
It was right around the time I first learned who Coco Chanel was, so lets say I might have been five or six. I found out that strings of pearl necklaces was her "thing" and insisted I needed a "thing" of my own so, for the next few years or so I had to wear little silk scarves my mom would get for me around my neck with every outfit.
What is your best thrifting score?
I'm going to go with the high-waisted wool trousers again.
Could you tell us your top three style tricks/DIYs?
If a stain is your issue, bleach or dye it.
Rolling up the sleeves of ill fitting tops always does the trick.
The right blazer makes any outfit better.
Thanks so much for sharing, Ariel!