This is one of many True Story interviews in which we talk to people who have experienced interesting/amazing/challenging things.  This is the story of Maggie and her decision to get sterilized at 23 so she would never have children.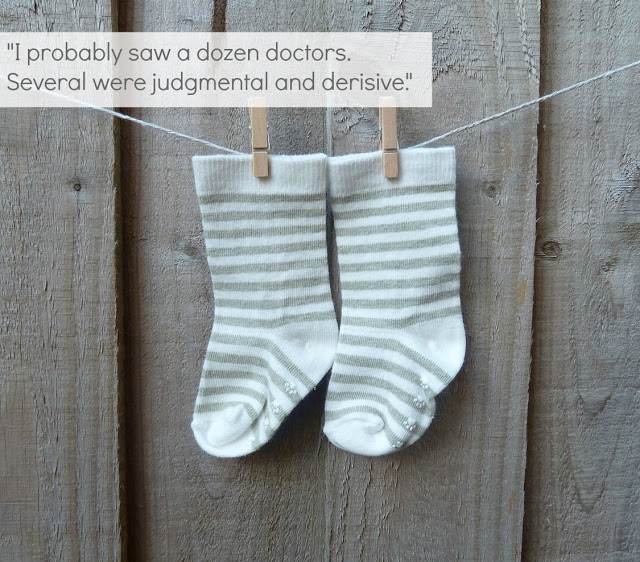 Tell us a bit about yourself!
I grew up in Little Rock, AR and it's where I live now, too. I've had the good luck to live a few other fun places, but I absolutely adore this town. I'm 32 and I'm a lawyer. For fun, I like to go to a lake or a river or a pool or pretty much any water I can fit in. Fortunately, Arkansas has lots of options. Most of my friends are musicians, so I also love going out to bars and seeing live music.
When did you know you didn't want to have children?
I've known I didn't want children for as long as I can remember. I was raised by liberal, aging hippie parents who told me that it was illegal to get married before you're 30. Marriage and children were presented as options, but the focus was on career and travel and friends. Those were the lenses through which I was taught to imagine my future and they became the areas in which my aspirations settled. The idea of having children wasn't on my radar. When I started having sex and the possibility of an accidental pregnancy became real, the passive lack of a desire became active.

Why did you decide to get sterilized rather than use long-term birth control?
Like a lot of women, I had some unpleasant experiences with hormonal birth control. I actually had an appointment once to get a non-hormonal IUD, but as it turns out my cervix and uterus weren't big enough to accommodate it. Moreover, I just wanted the peace of mind that comes with never having to think about it again.
How did your friends and family respond to your decision?
Everyone has been incredibly supportive. I have a lot of girlfriends who also don't want kids, but even my friends who want or have children know me well enough to know that this was the right decision for me. I know I'm lucky. The decision to refrain from having kids isn't popular in our culture, and people who make that decision usually deal with all kinds of flak.
When you first approached a doctor about getting sterilized, how did they respond? How many doctors did you approach before you found one willing to do the surgery?
My regular doctor was the first one I talked to about it and he tried to prepare me for the struggle that I was facing. It seemed so illogical to me. I could have a child, which is a permanent and life-changing decision, and no one could stop me. I could have an abortion, which is also a permanent and serious choice, and no one could stop me. It was unimaginable to me that the choice to be sterilized would be met with so much resistance.
I probably saw a dozen doctors, including the one who delivered me and the one who was the first to perform abortions in my state. Several were judgmental and derisive. A few of them simply said they didn't want the liability of having performed such an unusual procedure, but the underlying message was the same; they just implied that in addition to being unqualified to make choices about my body and my family, I was also irrationally litigious.

How did you finally convince that doctor to do the surgery?
I think a big game-changer for me was that, when I was 22, I had an accidental pregnancy and an abortion. When I was able tell a doctor that I'd been faced with this decision in very concrete terms and that, for me, the choice was immediate and absolute, that seemed to make a difference. It was less than a year later that I found a doctor willing to sterilize me, and it required very little discussion. "I'm really kind of surprised you're agreeing to do this," I told her, hoping I wasn't going to jinx it. "I mean, other doctors haven't been willing to even consider it." She smiled and rolled her eyes. "Right," she said, "because EVERYBODY wants babies."

Can you tell us about the process of getting sterilized?
The procedure I chose is called Essure and it's nonsurgical. The doctor went in vaginally and inserted tiny metal coils at the base of my fallopian tubes, which then caused my body to build up scar tissue. That scar tissue blocks the sperm from getting in and eggs from getting out. I was under general anesthesia but I think the procedure can also be done without it. Recovery time was almost instant. After three months, I came in and they did a test to make sure the procedure worked by magically squirting dye through me or something. After that, I was able to stop using other forms of birth control.

Has the surgery affected your health at all? Has it affected your dating life?
It hasn't affected my health other than the ability to discontinue hormonal birth control, which has been great. The choice not to have children has absolutely affected my dating life, and that increases as I get older, but I'm not sure the sterilization adds any additional complications other than being evidence of how serious I am about that choice.
I'm constantly surprised at the number of guys who know they want kids at some point. When I was 26, I dated a guy who wanted kids and it wasn't an issue until things started getting serious. One night I said, "Maybe we could adopt a baby and it could just be YOURS. And I could dress it up like a pirate sometimes!" We broke up the next day. Even one guy who didn't want kids refused to ever tell his mom because he knew she'd be devastated. At this point, I tend to date guys who are significantly younger than I am, guys who are looking for someone with whom they can have a good time rather than someone with whom they can settle down.

Have you ever had second thoughts?
Nope.
Thanks so much for sharing, Maggie!  How many of you plan to be childfree?  Would you ever get sterilized?
baby socks in image for sale here