This is one of a semi-regular series in which we take photos of
the real life homes of my real life friends who purchase their home
decor at places like Target and Ikea.  You know, like normal people. All photos by Meredith Westin.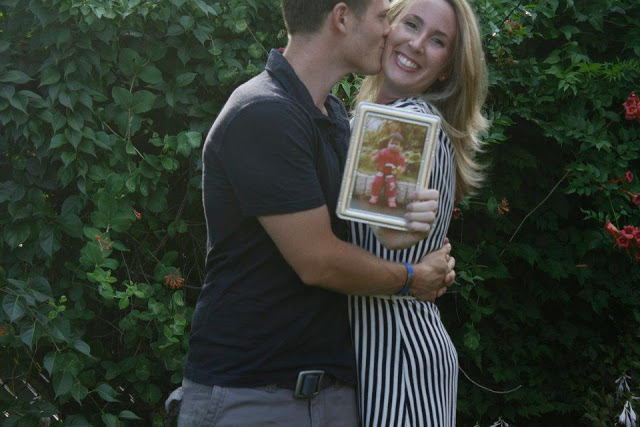 Brandy and Ben are fantastic.  I like to hang out with them and eat takeaway and watch documentaries and cuddle their oddly needy beagles.  Brandy is a family doctor and Ben is a PhD candidate, which means a) they are painfully smart b) between them, they can answer almost any question you can think of. They are also mind-blowingly kind, insanely good looking, and very, very good cooks.
They're parents to Sophie and Ramona, two of the funniest beagles you'll ever meet, and soon to be parents of a Serena, their daughter from China!
Internet homes:
blog
//
twitter
Length of time in home:
2 years
I share my home with
:  my husband, Ben, our two beagles, Sophie and Ramona, and soon to welcome our daughter.
What are the three things you love most about your space?
1. The rich, artfully and intricately crafted woodwork
2. The various
choices for lounging – front porch, shaker porch, back yard
3. Having not
one, but two, claw foot tubs
What's the least awesome, must-work-around aspect of your space?
The living room arrangement is a challenge – there's no obvious, easy way to make a space conducive to conversation.
Tell us the story behind one of your favorite pieces in your space!
The antique cabinet in the dining room was the first real antique that
bought together after getting married, on a shoestring budget, when we
lived in Winston-Salem.
What are some of the DIYs you've tried here?
I have very little talent for whipping out
DIY projects! I did find a beautiful, if slightly crumbling picture
frame and made a bulletin board to suit Ben's office aesthetic.
What's the strangest place you've found stuff for your home?
Ikea seems really strange sometimes!
What are your top five sources for design inspiration?
1. Travel!
2. Domino Magazine
3. My friends and favorite blogs
4. Period novels
5. Apartment Therapy
If you were to name your home ala 'Tara' in 'Gone With The Wind,' what would you name it?
We have been working on this since traveling through Scotland 3 years
ago, peering as we jogged along the coast, at little plaques on fishing
cottages, hoping for inspiration. Given our new Chinese – American
household, we would engrave "Da Huang Jia" which means "Big Yellow
House."
Thanks so much for the tour, Brandy!