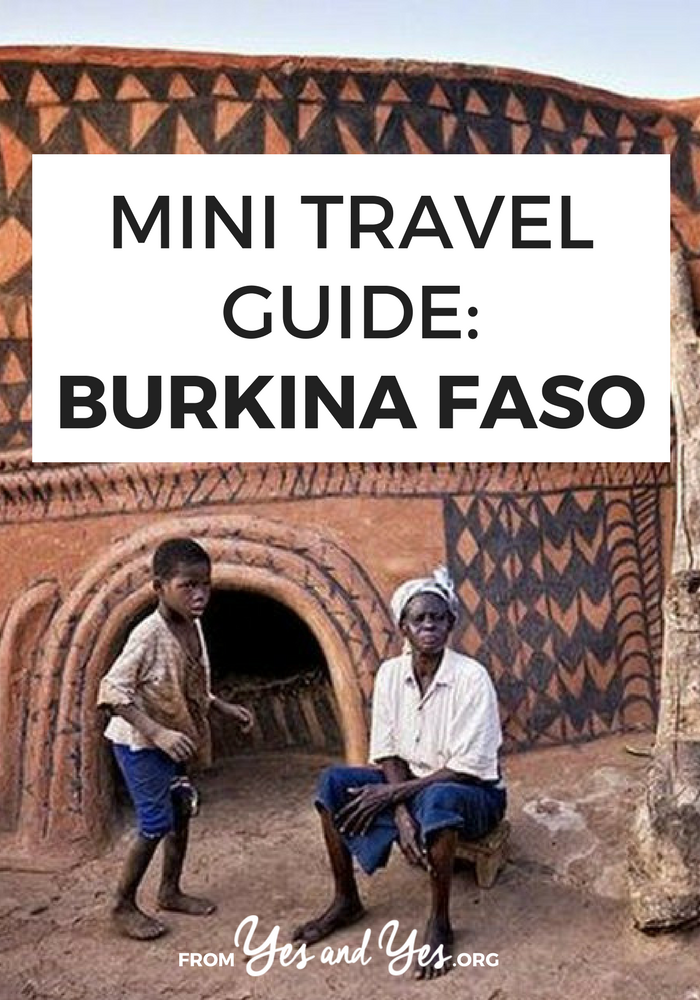 Looking for a travel guide to Burkina Faso? This west African country is home to waterfalls, hippos, and amazing hibiscus tea. I brought in a local to share her best Burkina Faso travel tips with us!
---
Burkina Faso is a fracophone, land locked country in west Africa. It is consistently in the poorest three countries of the world but I think one of the friendliest. Burkina Faso means land of honest and upright men in Mooré.
I'm Helen and I first went to Burkina Faso in 2004 where I spent four months working with a local NGO on the outskirts of Ouagadougou the capital city. I also travelled around the country quite a bit.
Since then I have kept in touch with Burkinabé friends, meeting up when possible in the UK and USA when we've been in the same place at the same time. This year I went back and spent time again in Ouagadougou
Must go in Burkina Faso
Pronounced wagadogoo and usually shortened to Ouaga. The capital city is in the centre of the country so it's a pretty great base for exploring lots of the country. Ouaga is a very manageable city to get around.
All taxis are painted green and you simply flag one down and then tell it when to stop. A journey will cost around 30 p per person along main roads, more if you go on long journeys or on back streets.
I would recommend a visit to the central market, it is huge and has everything you can imagine. Expect to haggle a lot and go with someone local if you can.
Try and get to see the Mogo Naba who is the chief of the Mossi tribe (the majority people group). Every Friday morning there is a recreation of a historical story of warring brothers at his palace. It is definitely advisable to go with someone Burkinabé as it won't make much sense if you don't know the story.
Po is a large town in the south of the country. There are several attractions in the area including traditional painted houses in both Po and a village called Tiebele, all the houses have stories about why they have specific decorations.
Nearby Nazinga is one of the largest wildlife parks in the country and has elephants as well as several varieties of antelopes and monkeys. You can also climb Pic which is the highest point locally and has caves where people used to shelter while hunting and where spirits are supposed to dwell.
Perhaps this is cheating but these are close enough to combine a trip. Bobo Dialasso is the country's second city. The main attraction is the central mosque which is made from mud and is very old but requires partial rebuilding after every rainy season.
Banfora is a large town near to Bobo. Banfora is chiefly known for its waterfalls and large lake with hippos.

Must Do in Burkina Faso
Dance
Burkinabés love to dance. My favorite place to dance is in church; visiting a church in Burkina Faso is an amazing experience whether or not you're a Christian. Services can last up to 4 hours, so take water! In Ouaga there are often concerts in the Maison du Peuple. Ask a local and they'll bring you along.
Shop at a market
Most people shop at stalls at the side of the road or local markets usually held on a rota, perhaps weekly or every five days.
Get clothes made
There are local tailors in every neighborhood, buy fabric at the market and choose a design. Women usually buy three paignes, one for a top, one for a skirt and one to wrap your baby on your back.
Must eat in Burkina Faso
Degue
Degue is a yogurt with bits in! Its usually very sweet and probably an acquired taste. I'd advise not having this the day before doing any traveling as dairy products are quite likely to make you ill!
Bisap
A drink rather than a food, bisap is a purply-red drink made from hibiscus flowers. They're boiled with sugar and ginger. Often incredibly sweet.
Tô
This is what the majority of Burkinabés eat most of the time, though I don't love it, its a definite cultural experience. It is a thick white porridgey substance usually served with a sauce.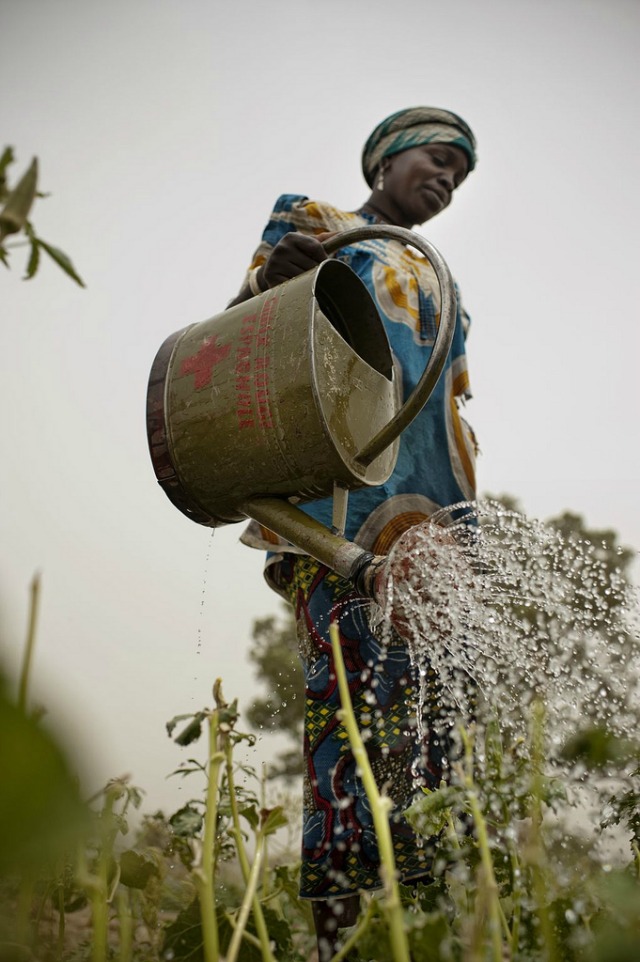 Cultural and travel tips for Burkina Faso
Burkina Faso has a Muslim majority and though Ouaga is fairly liberal, shorts and strappy tops are not really appropriate. If visiting a village, long skirts are best, in cities sort of knee length is fine.
Though BF is a francophone country, a lot of people don't speak French. Mooré is the language of the Mossi people which is the largest tribe in BF and mostly around Ouaga Dioula is spoken in Bobo and Banfora.
One last thing, BF is very sensitive about photos being taken of police or military personnel, buildings or vehicles. Beware of where you point your camera or it might be confiscated.

Thanks so much for sharing, Helen! Have any of you guys been to Burkina Faso?