This is one of many Real Life Style Icon interviews in which we talk to smart, funny, interesting women who also happen to be painfully stylish.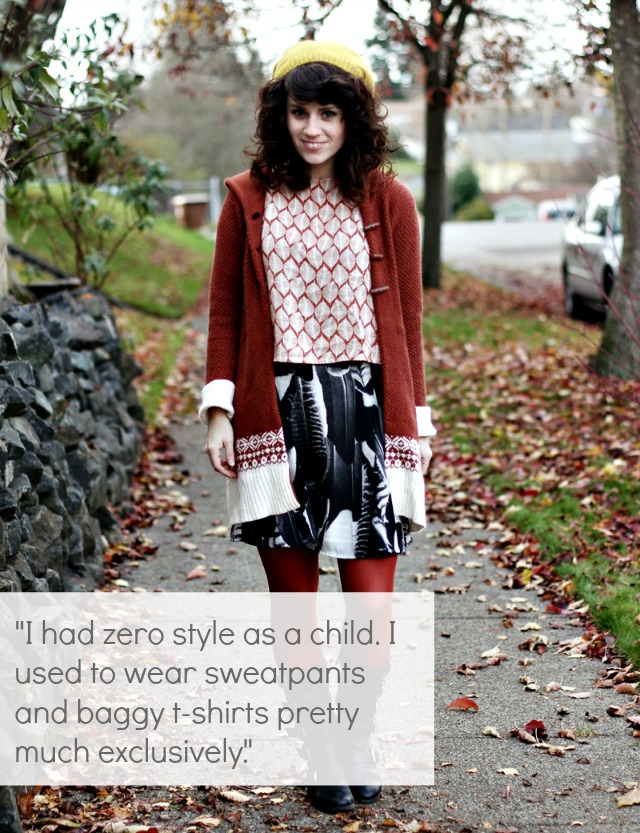 Name: Elizabeth
Age: 26
Location: Tacoma WA
Three reasons that you're awesome:
1. I'm pretty good at doing anything as long as I can find good instructions (cooking, baking, HTML, construction, working on cars, etc).
2. I drove from Anchorage, AK to Florida, and back to Washington state in my 1973 Winnebago Brave. It was awesome.3. According to strangers who frequently approach me to comment on it, my hair is pretty notable. One blog reader recently commented on it, "Curls chiseled by the gods" which is now my new favorite description.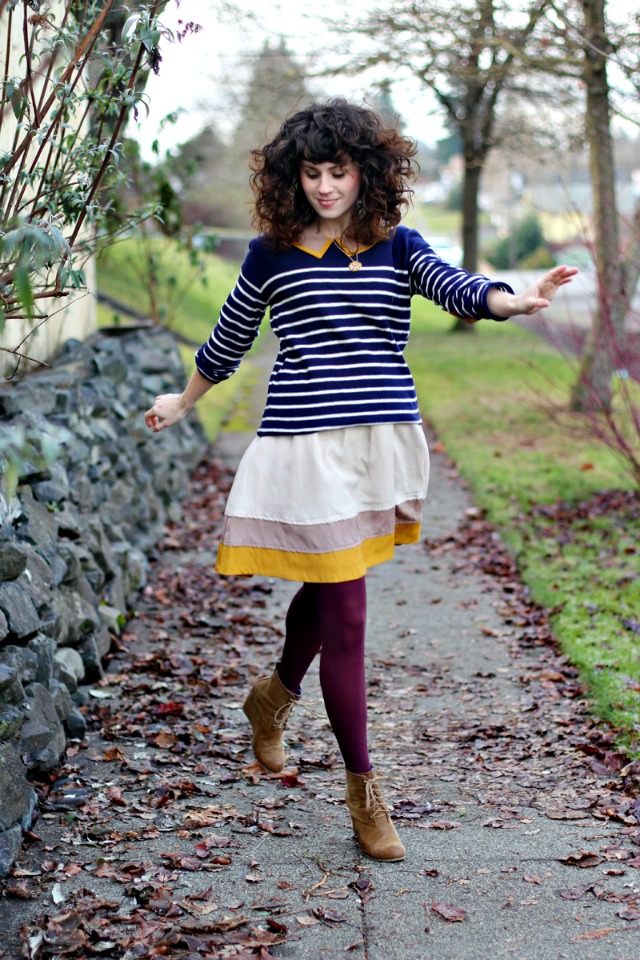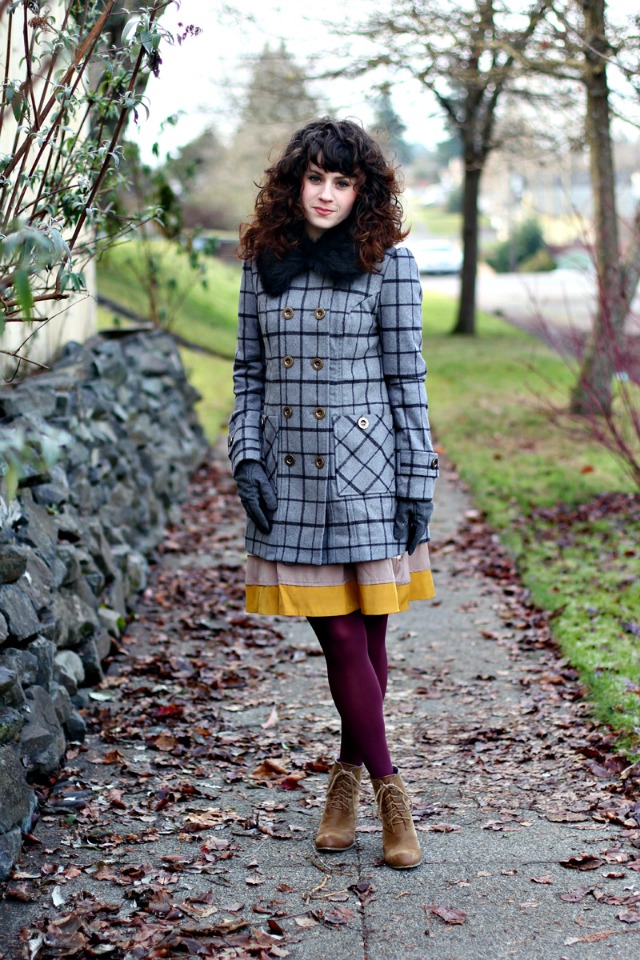 What are you wearing right now, as you type this?
What is the last item of clothing you bought?
I got a cute sheer crop top at the thrift store the other day.
What is the item of clothing you most covet at the moment?I recently made a goal of only buying ethically produced/vintage/thrifted clothing this year, so I'm currently coveting cute things that live up to those standards.


Tell us about a favorite childhood memory about your clothes.
I had zero style as a child, so my favorite memory is actually a bad memory (but funny). I used to wear sweatpants and baggy t-shirts pretty much exclusively, and one cold, Alaskan, winter day in fourth grade I got dressed and went to school only to realize that under my coat I had unwittingly put on a pair of green sweats and a green sweatshirt… so I was basically just a green blob. Thankfully I realized this before entering the classroom and quickly took off my sweatshirt, as if whatever I was wearing under there was more "chic." But at least I wasn't a green blob.I also once wore a GAP sweatshirt to school and we played volleyball in class (you know, make the desks in a line as the "net" and volley a foam ball across… okay Alaskans had to make up for it being too cold to go outside for recess sometimes), and I missed the ball once and people made fun of me for being the "GAP" because that's what my sweatshirt said. Never. Worn. Again.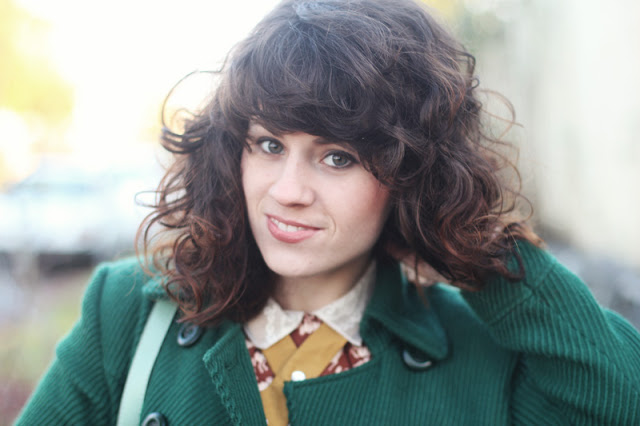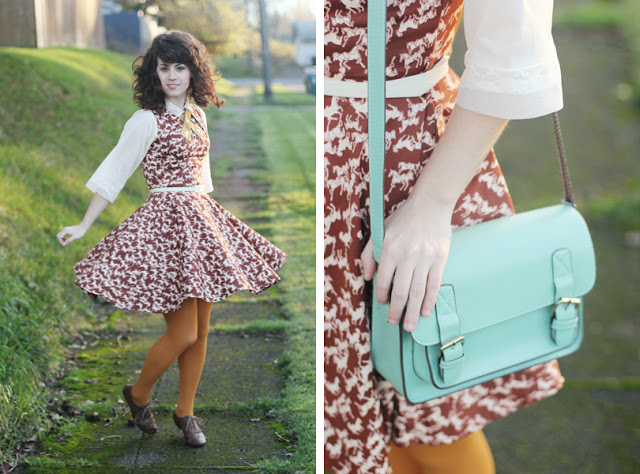 What is your best thrifting score?
Actually, the other day I scored a Dear Creatures dress, which is usually 120 bucks! It was so cheap! It was actually a dress I already own, and it wasn't in my size but I asked around on twitter if anyone wanted it, so I bought it and ended up selling it to a gal. I was so amazed to see such an amazing dress in new condition at the thrift store.I almost scored an amazing bar cart at the thrift store last week, but when the guy took it up to the register to hold it for us until we were done shopping, it turned out it has already been sold and someone had accidentally put it back on the sales floor. I was bummed.
1. Wearing a top over/under a dress to mix it up and give it more versatility.
2. Wearing a pair of nude tights under a pair in the color/pattern I want, to add warmth. Or even wearing socks under tights for warmth/make shoes fit better (I have size 4.5 feet. It's hard to find shoes that small)
3. Act like you own the place.Thanks so much for sharing, Elizabeth!