This is one of many Yes Spaces home tours in which we get a peek at my friends' spaces and how normal people with normal income decorate.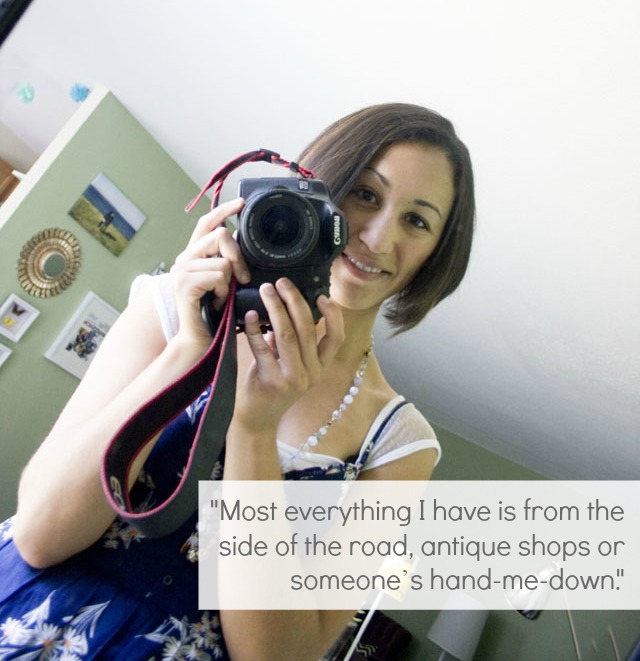 Internet homes: 
blog
Length of time in home:
1.5 years, and believe me it has flown by!
Who do you share your home with? 
I live alone and really love it. I've made friends with another fellow Katie who lives across the hall. She is awesome and we're taking a quilt class together. We are kindred spirits and call each other "roommates." Maybe I will get a pet fish, but it's just a few plants for now.
What are the three things you love most about your space?
I love the layout (bedroom is close to bathroom), the open kitchen and how much of a blank slate it is.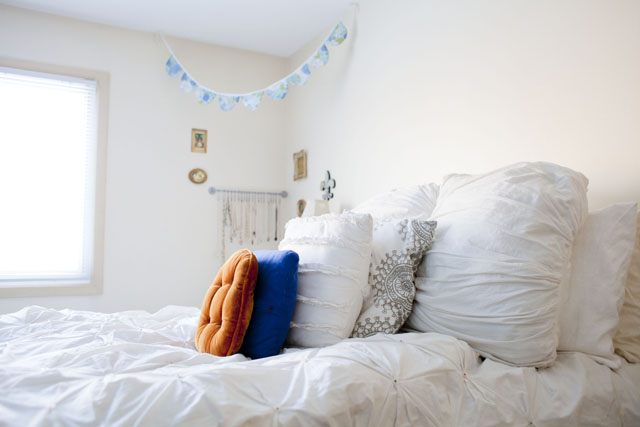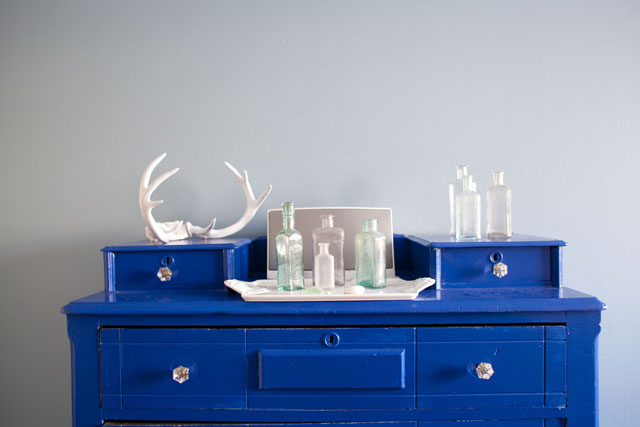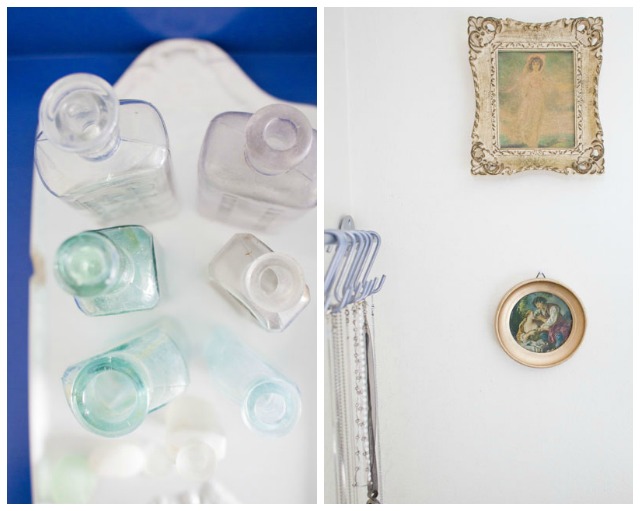 What's the least awesome, must-work-around aspect of your space? 
For an apartment in Minneapolis my place is pretty new-ish. I think it was built in the 60s or 70s. It doesn't have that "old-Minneapolis apartment" feel that I love. I have lived in those places and they certainly have their drawbacks (scary bathtubs.) Most of the places in my price range that are older, just aren't in the best shape—someday!
Tell us the story behind one of your favorite pieces in your space? 
I can't pick one! When I moved in I had very few pieces of furniture, I was perusing Craigslist one day and noticed these beautiful, tufted chairs. I had to have them. My step dad and I went to pick them up and I made a bit of conversation with the man who was selling them. Turns out he was selling them for his girlfriend who is a photographer (I'm a photographer as well) before they both moved out of town for her new job out west. Very cool moment. It turns out the chairs were custom made at one of the old department stores in Minneapolis that no longer exists. I painted the legs gray.The other piece is this colorful trunk. I wanted to find a trunk, but usually they are pretty dark and my style is lighter with a lot of whites and pastels. I about screamed when I found this and for less than $30 on a rainy, but happy day in Stockholm, Wisconsin just a few miles from Red Wing (both places are a must if you enjoy antiquing and finding good deals.) I have no idea who the trunk belonged to, but I imagine it might be Scandinavian in origin because of the colors. It is an excellent piece for storage.
What are some of the DIYs you've tried here?
Basically everything is DIY, the only "new" piece of furniture I own is the couch and my bed frame. I've had some successes and failures; I think it's learning what works for you and where your skills lie (spray painting, furniture building, sewing?).
I needed a dining table and don't like much of the modern or IKEA options out there. One day while driving through the industrial part of Edina I noticed this table with a "free" sign on top. I loved the shape and when I turned it over noticed a "Gabberts" stamp. That is the story of how I ended up with a Gabberts table for free. To brighten it up a bit I painted the legs a jadeite green (I collect Fireking jadeite) and added mismatched chairs in the same hue. I recovered the chair seats in fabric from an old Target curtain panel.
What's the strangest place you've found stuff for your home?
Maybe not strangest, but in my bottle collection I've got a pretty piece from Ireland. Most everything I have is from the side of the road, antique shops or someone's hand-me-down. I guess I'm still trying to figure out why someone would put out a Gabbert's table with a "free" sign on it 😉
What are your top five sources for design inspiration?

Thanks so much for sharing, Katie!