This is the first in a series of monthly posts from Mo Cahill of Apartment Dining fame.  She'll be introducing us to yummy, lesser-known dishes from far-flung locales.  You can follow her culinary adventures on Facebook and Twitter, too!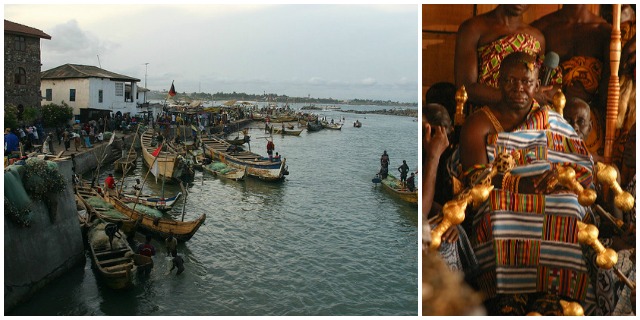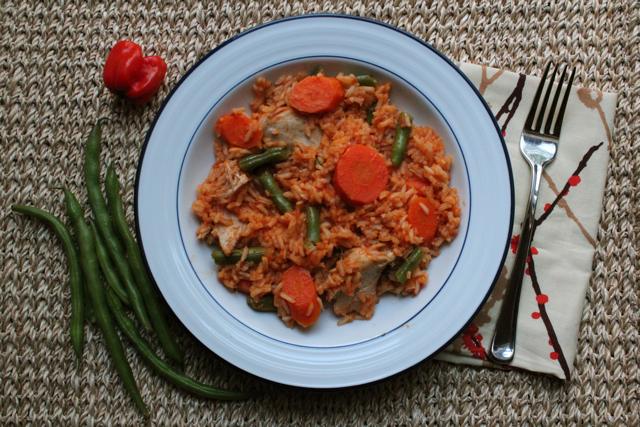 I love recipes that I can bend and adapt to whatever I have on hand. A dash of this, a handful of that, a sprinkle of spices—there's no need for level teaspoons or scales. These recipes are almost always a hit at the dinner table, so it's no wonder that Jollof rice, a one-pot dish that's ripe for kitchen improvisation, is so popular in West Africa.
Jollof rice is said to have come from the Wolof people in Senegal, and then spread throughout the region as a meal for family dinners and celebrations. Every country has its own take on the dish, but the basic ingredients remain the same: rice, tomato, onions, and spices.
In Ghana, they often add green beans and carrots and serve the rice with ripe, fried plantains. The recipe I tried also called for two habenero peppers. A word of warning: If spicy foods set your mouth ablaze and make you cry, use these peppers with caution! Use just one pepper, remove the seeds, or just switch them out for one of the habanero pepper's less spicy cousins, like the serrano or jalapeño.
How to Make Jollof Rice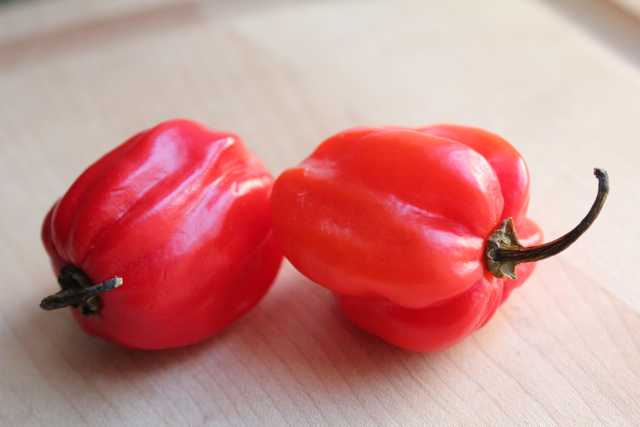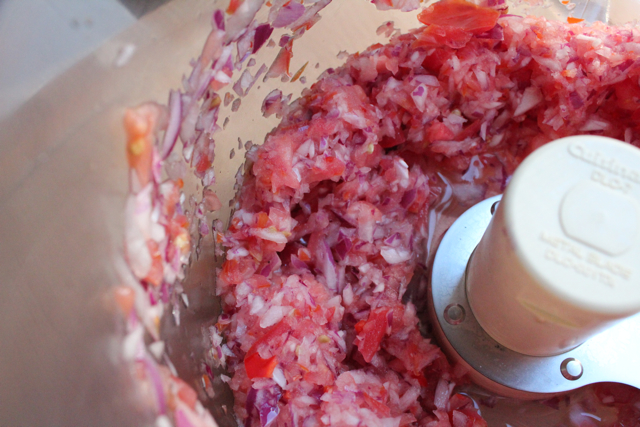 With or without hot peppers that hit 350,000 heat units on the
Scoville scale
, Jollof rice is a flavorful addition to anyone's usual cooking repertoire. The final dish is reminiscent of other tomato-based rice favorites, like jambalaya from New Orleans and paella from Spain. Give it a try in your own kitchen. Add more spicy peppers, your favorite meat or tofu, fresh seasonal vegetables, and experiment!
Jollof Rice with Chicken
8 boneless, skinless chicken thighs
2 cups jasmine rice
4 tablespoons vegetable or grapeseed oil
2 medium red onions
1 medium habanero pepper, chopped (or peppers of your choice)
2 medium plum tomatoes
1 12 oz. can tomato puree
2 cubes of chicken bouillon
2 large carrots, sliced diagonally ½" thick
1 cup green beans, cut into 1.5" pieces
Salt and pepper to taste
1. Season the chicken thighs with salt and pepper. Heat 2 tablespoons of oil in a skillet over medium high heat. Brown the chicken in the skillet, 2-3 minutes per side. Remove the chicken from the pan, cover, and set aside.
2. In a food processor, chop the peppers, tomatoes, and onions until they reach the consistency of chunky salsa.
3. Heat 2 tablespoons of oil in a large Dutch oven or other heavy-bottomed pot. Add the chopped pepper and tomato mixture. Add the tomato puree and cook for 3-4 minutes over medium-high heat, stirring often.
4. Crumble the chicken bouillon cubes into the tomato mixture and then stir in two cups of water. Place the chicken in the pot, bring to a boil, and reduce to a simmer for 15 minutes.
5. Stir in the rice. Bring the pot back up to a simmer, reduce the heat to low, and cover for 25 minutes.
6. Remove the lid and spread the green beans and carrots on top of the rice. Add another cup of water and cover the pot again. Cook for an additional 10 minutes, or until the rice is tender. Add salt and pepper to taste.
7. Serve!

Sounds delicious, right?  Have you traveled through Ghana? Leave your favorite recipes in the comments!
Psssst!  On July 1st, Google Reader is shutting down!  If you're reading there, you can follow me on Feedly, Old Reader, or Blog Lovin.'