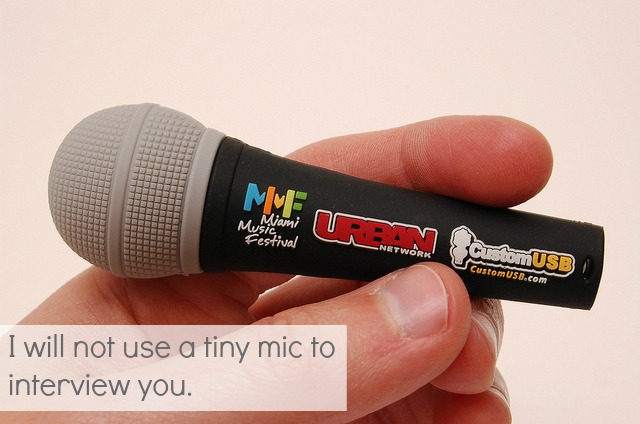 It's that time of year again!  The time when I compulsively work on my editorial calendar months and months into the future!
I'm looking for interviewees for my True Story interview series.
I would love to talk to you if you:
* are a long-haul truck driver (interview pending)
* have Tourettes syndrome
* were in prison
* are HIV-positive
* have/had amnesia
* work at a zoo (interviewee found!)
* were in a gang
* are/were a nun
* played on a men's athletic team
* are a little person (interviewee found!)
* had an arranged marriage
* are independently wealthy
* are deaf (interviewee found!)
* are blind
* are asexual (interviewee found!)
* work as a toy maker
* work on the line at a factory
* wash windows on sky scrapers
*
50+ years old and you changed careers, finished college, moved to another country, started running marathons (interviewee found!)
Interviewees always have the option to remain anonymous.
We have tons of cool interviews coming up!  True Story: I'm Raising My Family In Rural Alaska!  True Story: I'm A Roadie! True Story: I'm A Funeral Director!

If you (or someone you know) would be a good fit for an interview, email me at sarah (at) yesandyes (dot) org.  I'd love to share your story!
photo by molotalk, cc