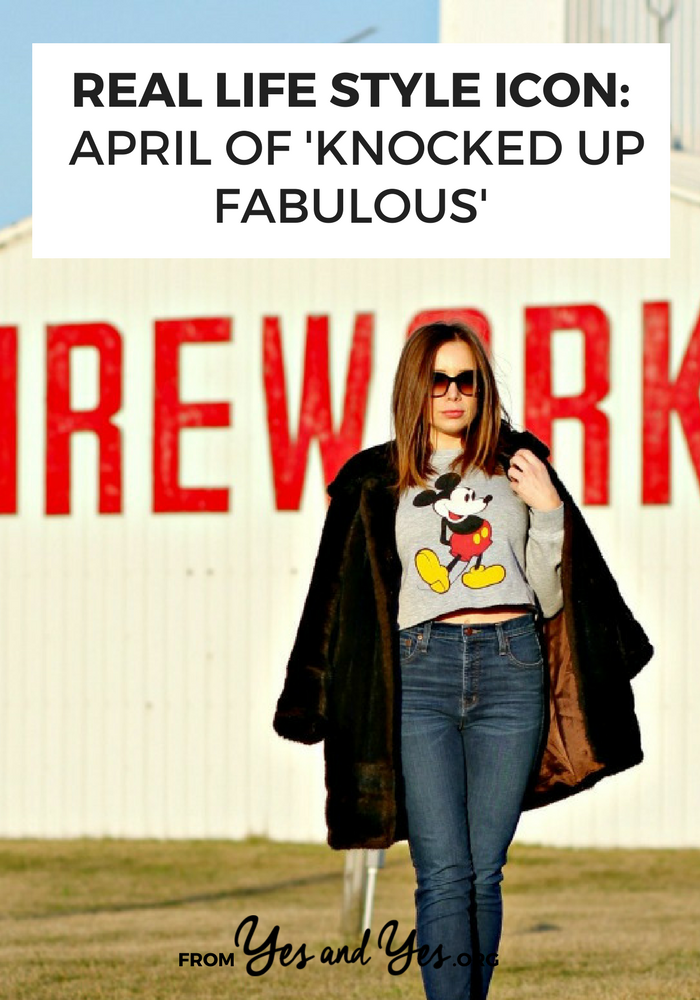 Name: April Giannosa
Age: 30!
Location: Chicago area
Online haunts:blog // pinterest // twitter
Tell us three reasons that you're awesome:
1. I'm a mom! That means I carry snacks and small toys in my bag. How fun is that?!
2. I'm an elementary teacher. I have a direct influence on the future – I make my seven-year-old minds move mountains every day.
3. I'm good at keeping life balanced.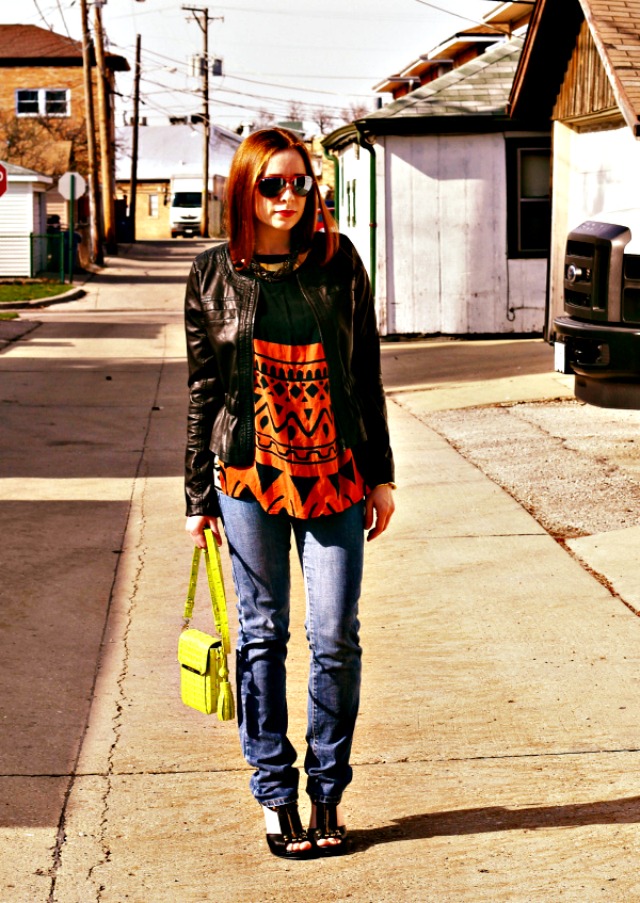 What are you wearing right now, as you type this?
The weather is actually pretty beautiful today! I ditched my pants and went with a long, black and white, tribal print skirt. I kept the top basic black and slipped on a pair of tan ankle boots.
What is the last item of clothing you bought?
I used some store credit (from a returned gift) at Guess to buy a faux leather jacket. My husband said he is going to stop buying me clothing and bags…I end up returning them all!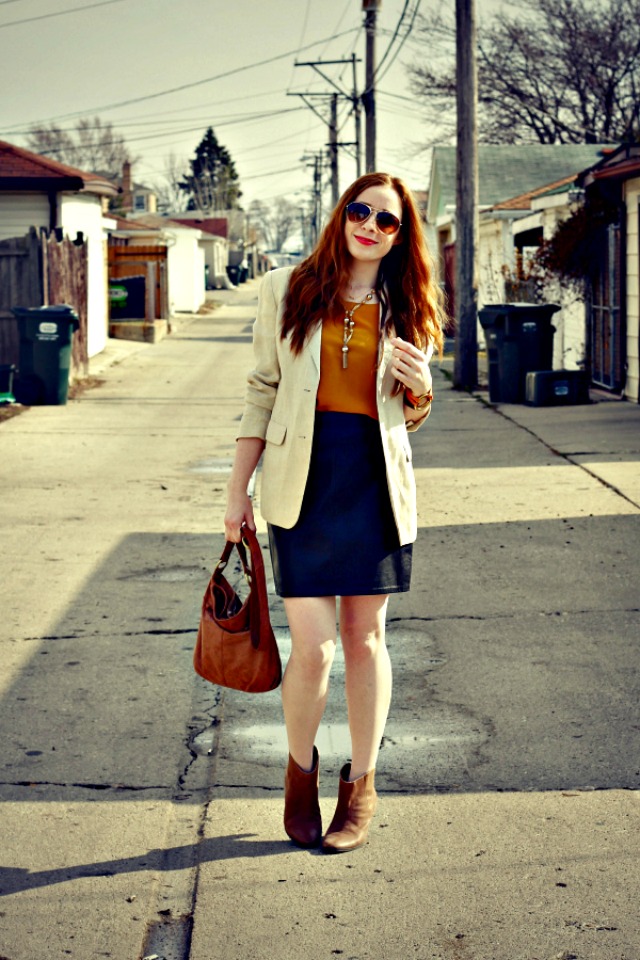 What is the item of clothing you most covet at the moment?
I can't wait to get my hands on some more midis and maxis for spring and summer. Winter has made me despise pants!
Tell us about a favorite childhood memory about your clothes.
When I was in junior high, my mom had some really cool stuff in her closet. I remember sneaking this one body suit…I would wear it under my sweatshirt and remove the sweatshirt at school. She also had a pair of black stiletto-heel, knee-high boots. I loved trying them!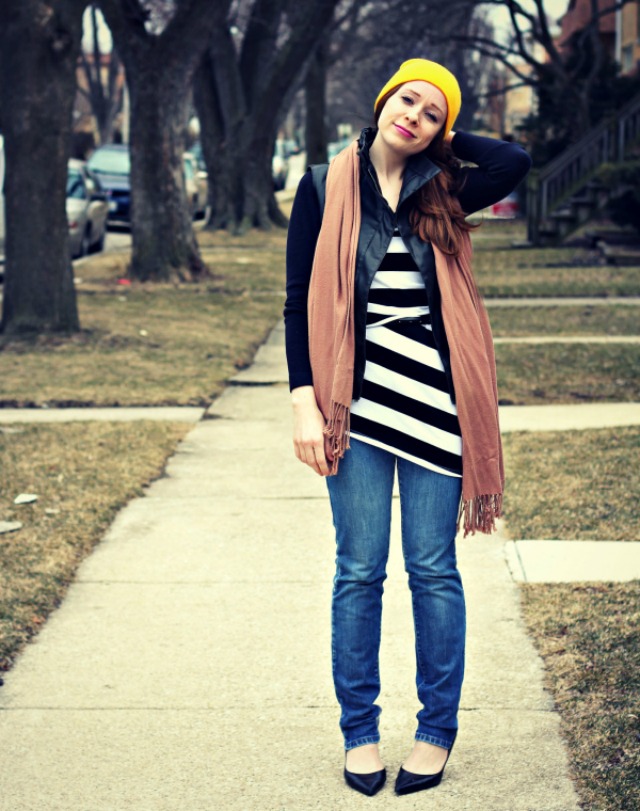 What's your best thrifting score?

It's too hard to say just one! I always love finding top-notch designers. Valentino, DVF, and Nicole Miller have all made it into my closet via the thrift store.

Could you tell us your top three style tricks/DIYs?

1. To save time in the mornings, I sleep with my hair in a braid or twist. That way I just have to undo my hair, finger comb, spritz a little hair spray and I'm good to go.
2. When I put my laundry away on Sundays, I put all my outfits together for the week.
3. I only buy metallic jewelry (mostly gold tones). Metallics work with nearly everything, which means I'm not wasting time accessorizing.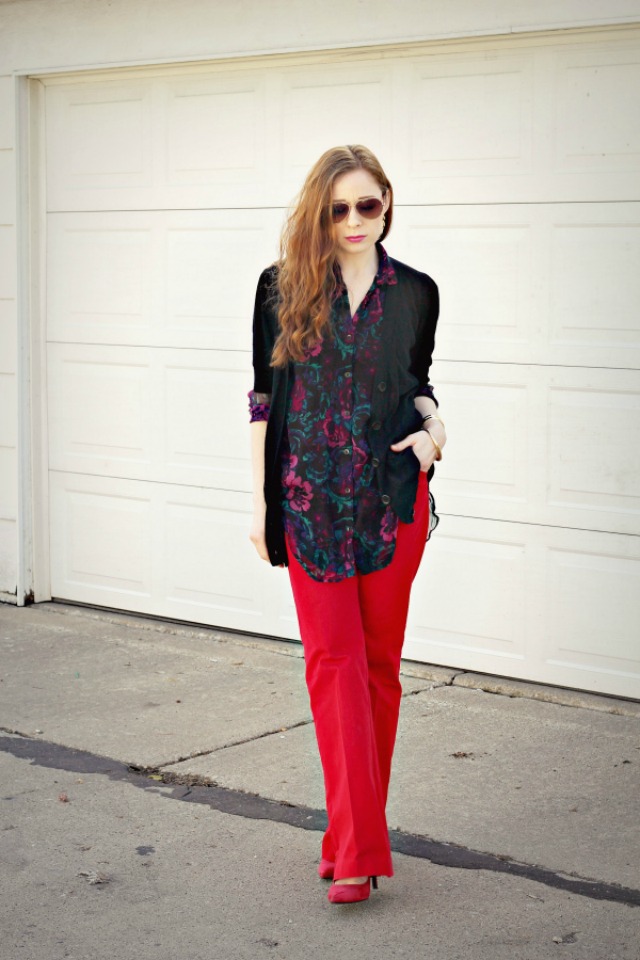 Thanks so much for sharing, April!