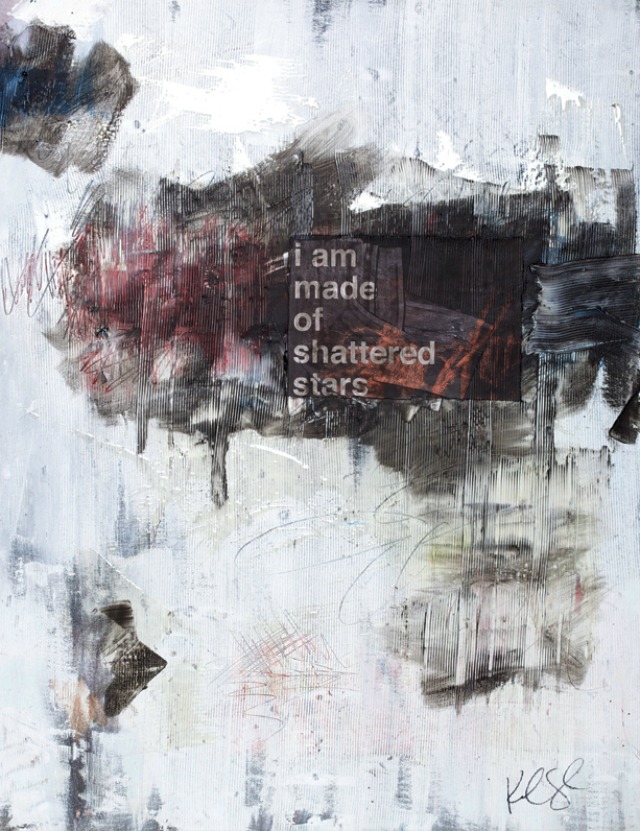 Friends!
 As you read this, I'm whooping it up in Denver with an old friend from my time teaching English in Taiwan.  I'm also catching up with clients + internet friends, hiking a million, and eating everything within arm's reach.  In a few days I'm heading back to Minnesota to spend some time at the lake with Mom and Dad Von.  Lovely!
Anyway.  Links!
I guest posted over on Tiny Buddha this week about how what seems obvious to you could be super helpful to others.
Isn't that painting gorgeous?  It features my girl Alex's words and the art skills of one Mr. KenT Youngstrom.    His stuff is wonderful, wonderful, wonderful.
Lovely!  And proof that you don't need a million dollars to collect beautiful things.
Yup. 8 reasons why cell phones should be replaced with baby sloths.
I love these weird earrings and this clutch.
Captain Awkward is an amazing blog that you'll want to read all of.  I loved this post on dealing with the inevitable 'creepy dude' in almost every group of friends.
It gets written off as "not a big deal" or "he probably didn't mean it" or "he's not a bad guy, really." Any discussion of the bad behavior must immediately be followed by a complete audit of his better qualities or the sad things he's suffered in the name of "fairness." Once the camera has moved in and seen him in closeup as a real, human, suffering person, how can you (the object, always an object, as in "objectified," as in a disembodied set of tits or orifices, or a Trapper Keeper, or a favorite coffee mug or a pet cat) be so cruel as to want to hold him accountable for his actions?
College is really, really expensive.  If you're looking for to help someone with their educations, check out ScholarMatch, a platform that connects students with donors. 
Awesome!  A man stops a hold-up by quoting 'Pulp Fiction'?
A good reminder that being attractive doesn't solve all your problems.
Apparently, if you're beautiful, you must be happy, and if you are not happy, for the love of God don't talk about it. Apparently, you can't possibly have real problems if you're attractive.
Kanye lyric or Lucille Bluth quote?
I'd recommend watching this gif on repeat if you're feeling down.
Correct.  14 Simple Things Perfectionists Love.
Is this cute and comfy or totally ridiculous?
Cutecutecute! Kidlets dressed in the style of Moonrise Kingdom.
Sweet eff this is creeeeepy.
My obsession with Russia continues: Russian mafia headstones.
Even though I want to hide the cover in public, I'm reading this and really enjoying it!
Prisons converted into hotels?  Into it.
I'm sort of in love with Miley Cyrus's new, super weird video but this post raises some very, very good points about cultural appropriation:
But basically, she, as a rich white woman, is "playing" at being a minority specifically from a lower socio-economic level. Along with the gold grill and some hand gestures, Miley straight-up appropriates the accoutrements associated with certain black people on the fringes of society.
Some Yes and Yes posts you might have missed: True Story: I Was A Phone Sex Worker, Thoughts On Faking It, What You See Is Not What You Get (Or 'Notes From A Photo Shoot.)
Hope you had a great weekend, guys!