This post from Mo Cahill of Apartment Dining fame. She'll be introducing us to yummy, lesser-known dishes from far-flung locales. You can follow her culinary adventures on Facebook and Twitter, too!
Let's suppose it's 7:00 AM and you wake up in a hotel in Taiwan, the early morning sun creeping through thin hotel curtains, pulling your jet-lagged body from sleep and dreams of home. You grab a pair of jeans out of your suitcase and stumble outside in search of breakfast. Street vendors are everywhere making fast, small meals for people on their way to work.

You stop by a stand where a man spreads dough on what looks like a big, circular hot plate. He cracks an egg on top of the dough, spreads it around, and then sprinkles it with scallions. He masterfully flips the whole thing over with one motion, folds it up, and slices it in half. Your dan bing—a Taiwanese egg crepe—is served.
But now let's suppose it's 7:00 AM and you wake up in your tiny apartment in Brooklyn (or wherever you may be). You want to recreate that amazing egg/crepe/wrap/not-quite-a-breakfast-burrito you had in Taiwan, but you don't have a crepe maker, and you definitely don't have years of experience serving dozens of hungry people on their way to work.I'm happy to tell you that with fifteen minutes, a few ingredients, and a large skillet, homemade dan bing is well within your reach. 
Dan Bing (Taiwanese egg crepe)
Crepe:
1 cup flour
1/2 teaspoon salt
1 tablespoon vegetable oil
1/4 cup water
Egg Mixture:
3 eggs
1/2 teaspoon salt
4-5 scallions, washed and chopped (just the green and light green parts)
2 tablespoons water
1 tablespoon vegetable oil
1. Mix the flour, salt, vegetable oil, and water in a small bowl. Turn the dough out onto a lightly floured work surface and knead until it no longer sticks to the work surface or your hands. Split the dough in half and shape into two balls. Set aside and let the dough rest for at least fifteen minutes.
2. In the meantime, mix the eggs, salt, scallions, and water in a measuring cup or other vessel that's easy to pour from.
3. Roll out the first half of dough into a 10-12" circle (or as close as you can get).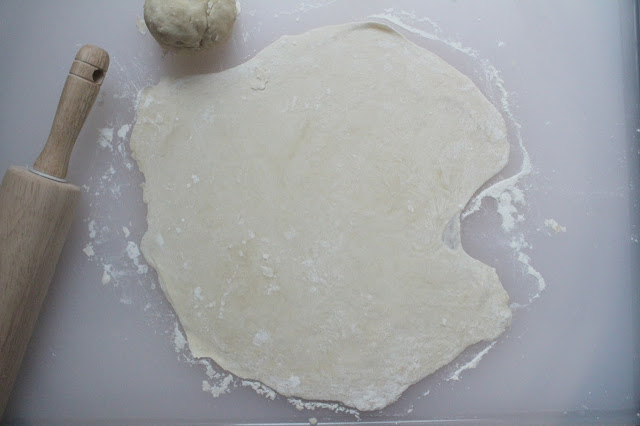 4. Heat oil in a large skillet (non-stick is easiest). Pour in half of the egg mixture and cook until the edges begin to bubble (about 30 seconds). Cover the eggs with the circle of dough and cook for another 30 seconds, or until the eggs are set. Flip the eggs and crepe over and cook for another minute or so. The dough will begin to puff and brown slightly.
Fold the crepe into thirds and move to a cutting board or plate. Cover, then repeat these steps with the remaining egg mixture and dough.5. Slice each crepe into four pieces. Serve with soy sauce.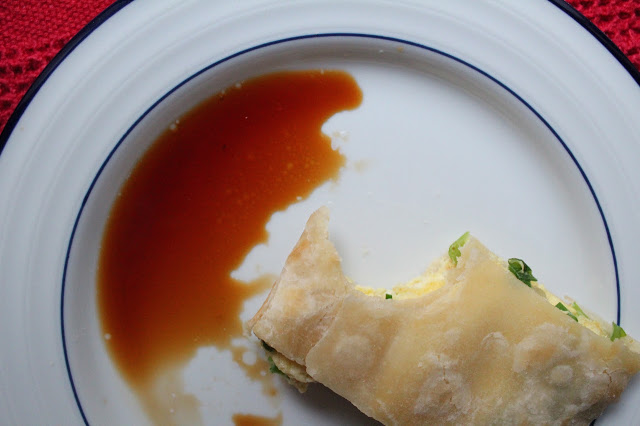 Enjoy!  What other Taiwanese/Chinese foods do you guys like?  I looooove stinky tofu, pearl milk tea, the edamame served as a bar snack.
top photos by Nicky Fernandes, TW Chang // cc