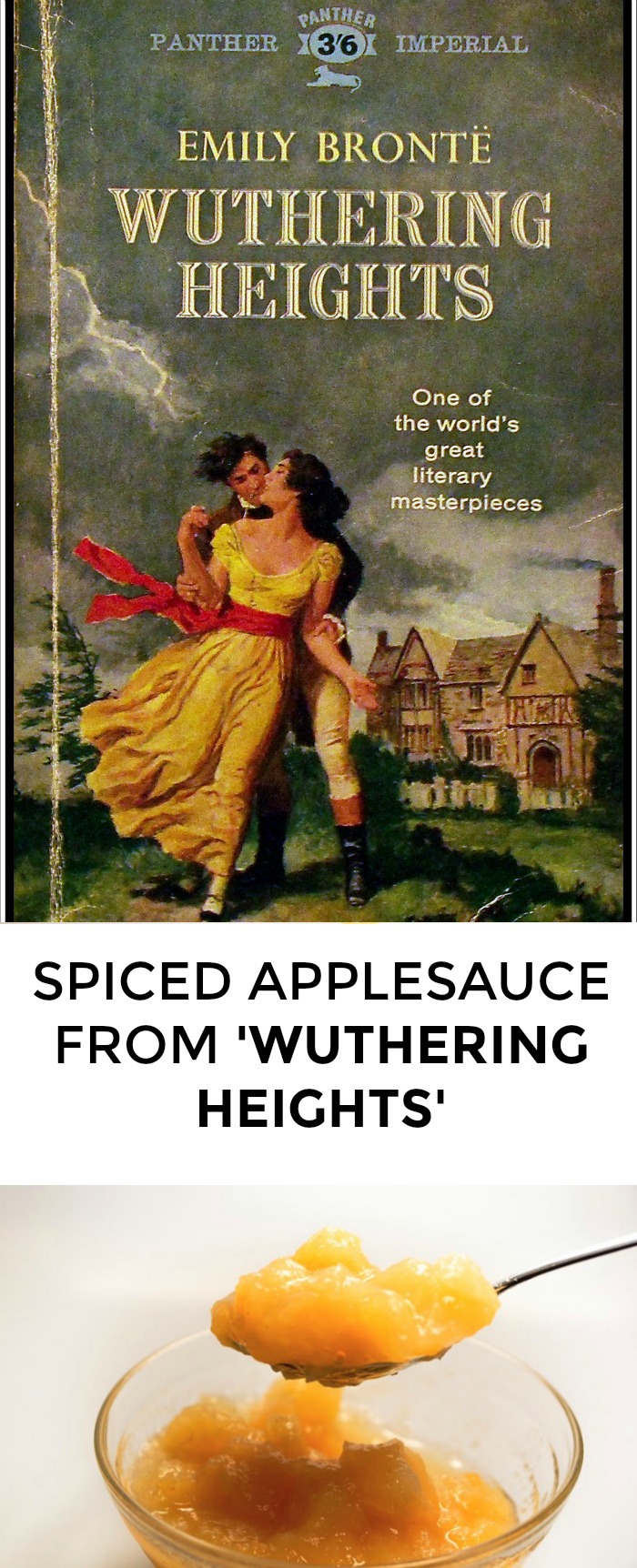 Looking for a
Wuthering Heights
recipe to impress your book club?
Alicia's
going to help us out with this delicious spiced applesauce recipe that features prominently in the plot as a … weapon?
---
Do you ever come home after a long day and want nothing more than to veg out on the couch while watching trashy television shows like Jersey Shore, Real Housewives, or The Bachelor? Sometimes watching people fist pump, squabble, and juggle two dozen relationships is the perfect way to unwind.
All that said, there are only so many dramatic TV hijinks I can tolerate before I start to feel like there are better uses of my time, like reading. Enter one of the most dramatic classic novels of all time: Wuthering Heights by Emily Bronte.
I used to work as a reading tutor, and I would sometimes offer students the option to choose their own books. But I have to be honest…when one of my students suggested
Wuthering Heights
, I was less than thrilled. There are plenty of classic novels on my "must read" bookshelf, but 18th and 19th century British romances are a little dry for my taste.
Little did I know that Emily Bronte is the 19th century equivalent of an MTV producer. Wuthering Heights is a novel of revenge, passion, and woe with twists and turns that would make Snooki jealous.
As we read through the plot's hairpin curves of love and betrayal, I couldn't stop turning the pages. I couldn't wait to start the next day rehashing the events of last night's reading. My preconceived opinion had been completely wrong, and I was happy to admit it.
In Emily Bronte's only novel, the charitable Mr. Earnshaw adopts the orphan Heathcliff. Once he brings Heathcliff into his home, the young boy wreaks havoc on his family relationships.
Heathcliff and his adopted sister Catherine fall in love, but as they grow up, Catherine's affections land on their neighbor Linton. Catherine becomes someone Heathcliff doesn't recognize, and the rivalry between Heathcliff and Linton only grows.
"Heathcliff's violent nature was not prepared to endure the appearance of impertinence from one whom he seemed to hate, even then, as a rival. He seized a tureen of hot apple sauce (the first thing that came under his gripe) and dashed it full against the speaker's face and neck…"
Today's recipe is an homage to my favorite scene, when Heathcliff responds to an insult from Linton with a bowl of hot applesauce to the face. What better way to celebrate fall with a warm, spicy dish? Just be careful to enjoy this recipe without hurling it at anyone's head!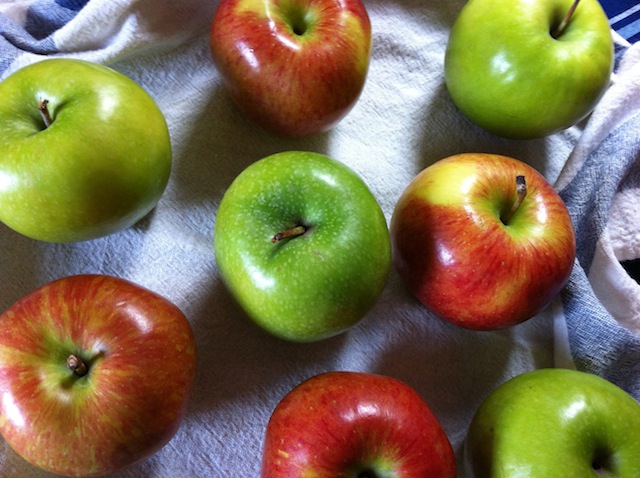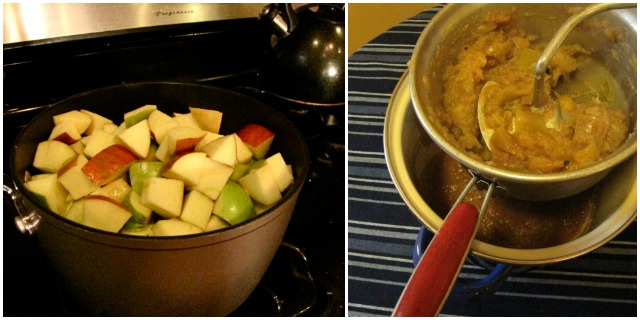 Spiced Applesauce recipe from Wuthering Heights
If you prefer chunky apple sauce, core and peel apples before cooking. If you prefer smooth applesauce, follow the instructions below and use a food mill.

Ingredients
4 pounds apples (use a variety for deep flavor—I used Granny Smith and Braeburn)
¾ cup water
½ teaspoon kosher salt
½ teaspoon cinnamon
a pinch cloves
optional: honey or brown sugar
Directions
Chop apples into eighths and place them in a large sauce pan with water and salt. Cover the pot and bring to a boil over high heat.
After the mixture boils, turn down the heat, add cinnamon and cloves and simmer for 30-35 minutes while apples soften. Check the mixture occasionally to stir and mash contents. Add honey or sugar if desired.
Once the apples cook down and become soft, remove from heat. Place a food mill over another pot or container and process the applesauce. Applesauce can be refrigerated or canned and stored.
Have you ever had an unexpected reaction to a novel?