This is one of many True Story interviews in which we talk to people who have experienced interesting, challenging, amazing things. This is Lauren's story.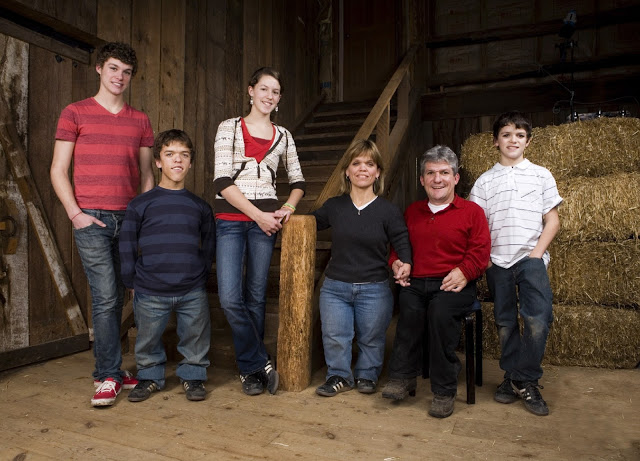 For those of us who don't know, what is Achondroplasia?
Achondroplasia is the most common form of dwarfism. We have an average sized torso but smaller arms and legs. I'm about 4'2 but sitting down I'm as tall as an average sized woman
Are you the only little person in your family? 
Yes I am. I'm the second oldest of four children and I was treated just like the rest of the family, except there were stools around the house and they had to help me reach things. My parents didn't ever adapt anything around the house so I learned to adapt and that helped me learn how to get by in the real world.
What adjustments do you make to navigate everyday life?
There are many things I have to adjust to navigate through life. I have to use pedal extensions to drive my car, I pull a chair or a stool around the house to reach things, I also organized my kitchen so that all the things I use everyday are in the lower cabinets where I can reach them (like plates, and cups). At grocery stores I either climb the shelves or ask for help if I need help reaching things. As for finding clothes I was very lucky to have a mom who is an amazing sewer, she has hemmed all my clothes and even made me a few skirts and dresses.
Does Achondroplasia affect other aspects of your health?
Achondroplasia hasn't affected my health as much as others who have it, luckily. I have had numerous ear infections and also had to have my legs straightened because they were bowed. I am extremely lucky to have just had those ailments.
How do you feel about the term 'little person'? Why is this better/more appropriate than other terms that people might use?
Little person is my favorite term when telling people what I am. I do not like the term "midget" and I think "dwarf" sounds old fashioned. Midget is offensive to us because it is mostly used in a mean or derogatory way. They way I see it is that I'm a little person who has dwarfism and my name is Lauren 🙂
What are some questions/comments we should never, ever make towards a little person?
Everyday I get a lot of questions and comments. I prefer the questions because it gives me a chance to educate people about dwarfism and for them to see that I'm not so different from them. The comments on the other hand are sometimes bothersome, for instance: "you're so little and cute!" Thanks but I'm 27-years-old! I also don't like it when parents ignore their children when they make comments or have questions. If the parent treats us like normal human beings and takes the time to educate their children that there really isn't anything different about us it teaches their children to be more tolerable of everyone!
Do you think being a little person affected your dating life? Your career?
Growing up I was very outgoing and had tons of friends but when I reached Jr. High I got bullied in school and realized not everyone wanted to be my friend so I became extremely shy and lacked confidence when it came to everything. Needless to say I did not date in high school.
Joining LPA (
Little People of America
) gave me confidence because I was around people like me and could see eye to eye with them and once I started gaining confidence in myself because of LPA I didn't have a problem in the dating department. As for career I don't think it has hurt me at all, me being shy definitely didn't help me get a job but once I gained confidence and showed people that I am creative and fun and an asset to their company there was no problem.
On your blog, you write about having a baby who had a lethal form of dwarfism and only lived an hour after being born. Would you like to try again?
Yes! As hard as it was we got through it and even though the chances of that happening again are 25% every time we think it's worth the risk and would not have changed what we did meeting our baby for that hour! In fact I'm pregnant again with a healthy baby girl due in September!
What advice would you give other people who look different than the rest of the population?
My advice would be to just be yourself. If someone doesn't respect you or want to be your friend because of the way you look than they're not worth the friendship anyways. If you don't get the job because of how you look than that job isn't worth it. One thing that I've learned is that everyone has their own problems, not all of them are on the outside but you never know what people are struggling with in their everyday lives.Thanks so much for sharing your story, Lauren!  Do you guys have any questions for her?