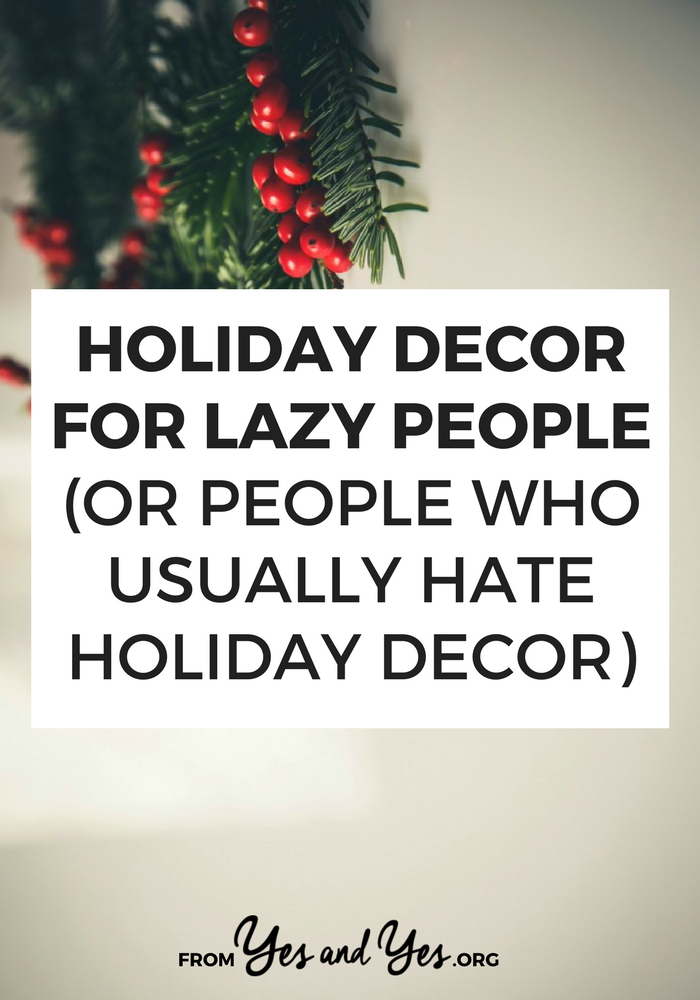 While I love a warm, well-decorated home I am so really lazy.Or, more accurately, I hate storing things I only use once a year.
I don't want Christmas wreaths monopolizing valuable closet space that might be better used to house
my collection of cat costumes
and/or riding boots.But I also think it's really lovely to add a bit of cheer to my home around the holidays.But I hate those red and green Rubbermaid containers.
A rock and a hard place, amiright? As such, I've put together some lovely ideas for those of us who are (marginally) festive, but don't want to store holiday decorations.  Or maybe (like me) you're just lazy.
Links to original sources embedded in photos