Name: Ania
Hometown: Warsaw, Poland
Age: 30
Occupation: customer service specialist
My alarm is set for: 6:30 am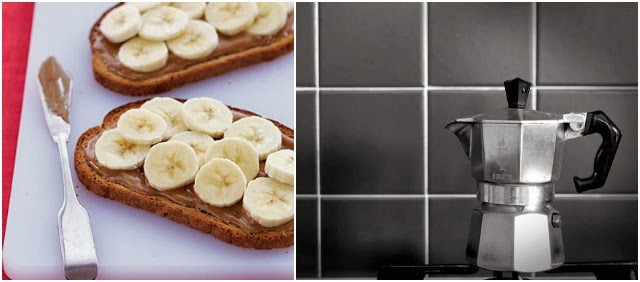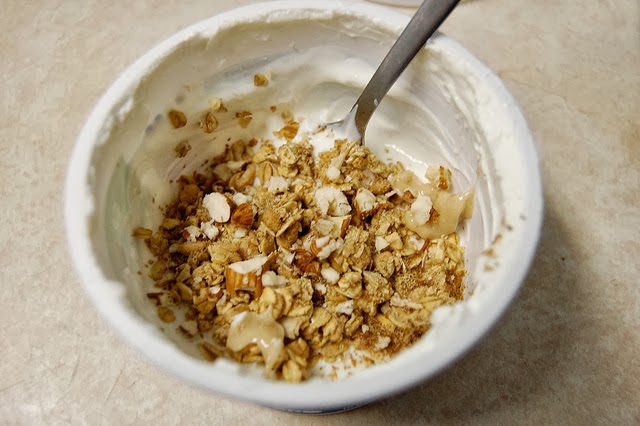 My Polish breakfast
I have no time to eat at home so I take my breakfast with me to the office and eat it right in front of my computer. Normally I have two rye bread sandwiches with almond butter and honey (although most people here prefer white bread with cheese or ham), a small yoghurt, an apple or some other fruit currently in season.
And I drink coffee with milk and Finnish xylitol (birch sugar that prevents caries rather than cause it!). Coffee is quite typical for any office worker around here 🙂 Xylitol isn't. But I'm a fan of "healthy" food so I mostly order it online in advance – I rarely get an opportunity to b buy it "on the go".

My Polish beauty routine
I use only organic cosmetics not tested on animals and not selling their goods in China where animal testing is still mandatory. I wash my face with
Alverde clay gel
, then I put on my make-up: Alverde cream-to-powder (powder, foundation and face balm all in one),
Benecos eye concealer
,
Benecos eye pencil
(blue or green),
Rhea Lavender Pearl mineral eyeshadow
and Alverde Fake Lashes mascara (fake lashes effect is not that visible but it's a good mascara nevertheless).
These are not typical make-up products: Benecos and Alverde are German organic brands, and Rhea is Polish mineral make-up brand. Most girls prefer well-known international brands.
For my lips I use
Hurraw! balm
(ordered from the U.S. – coffee flavour, yum!) or Alterra balm (bought in a local Rossmann – a popular chain of drugstores both in Poland and in Germany).
Then, I head to work by: I go by bus (20 minutes) and subway (30 minutes). All in all, it takes me about an hour to get to work. I don't complain – when I lived in Moscow, it took me at least one hour and a half 🙂
Thanks so much for sharing, Ania!  Any other Polish readers out there who will tell us about their morning routines?