Name: Kellie Brown
Age: Timeless
Online haunts: blog // facebook // pinterest // twitter
Three reasons that you're awesome: 
1. I get it from my mama
2. I'm double jointed
3. I wear red lipstick, even on Sunday mornings
What are you wearing right now, as you type this? 
A tulle skirt that I have pulled up over my chest that I grabbed randomly from my closet to answer the door for Fedex.
What is the last item of clothing you bought?
Can't say, it's a bday gift for my man and he might read this 🙂

What is the item of clothing you most covet at the moment? 
Medium/light wash boyfriend jeans, white dresses, white t-shirts, white leather mini skirt, white ankle strap shoes, annnnnd all things white.
Tell us about a favorite childhood memory about your clothes. 
Oddly enough one thing that sticks out in my mind is my obsession with my Annie pajamas. I wanted to wear them outside and my very mother thought I was insane. I snuck them out of the house to try to wear to dance class and got my ass handed to me when I got caught. Makes me laugh thinking about it now. But I guess that's sort of sad isn't it?
A happier memory is of getting to wear purses to church when I was really little. They were always like white and patent leather. I would go around my room and try to figure out what to put in it. My mom would put peppermints in them, otherwise they'd basically be empty!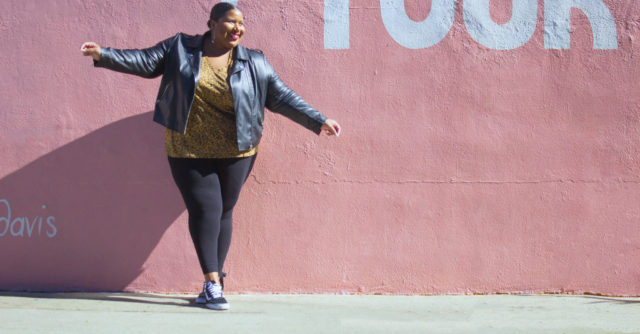 What is your best thrifting score?
A vintage Bottega Veneta bag from Greene Flea last summer.
Could you tell us your top three style tricks/DIYs? Style Tips:
1. Play dress up in your closet when you're not in a rush getting dressed to head out. Try things on mix and match what you think might be unusual pairings, you'll usually be pleasantly surprised at what you come up with.
2. Be inspired – I don't think any stylish person gets dressed without influence. Magazines, blogs, movies, art, cities you'd love to visit, etc.
3. Wear what you like, unapologetically.
Thanks so much for sharing, Kellie!