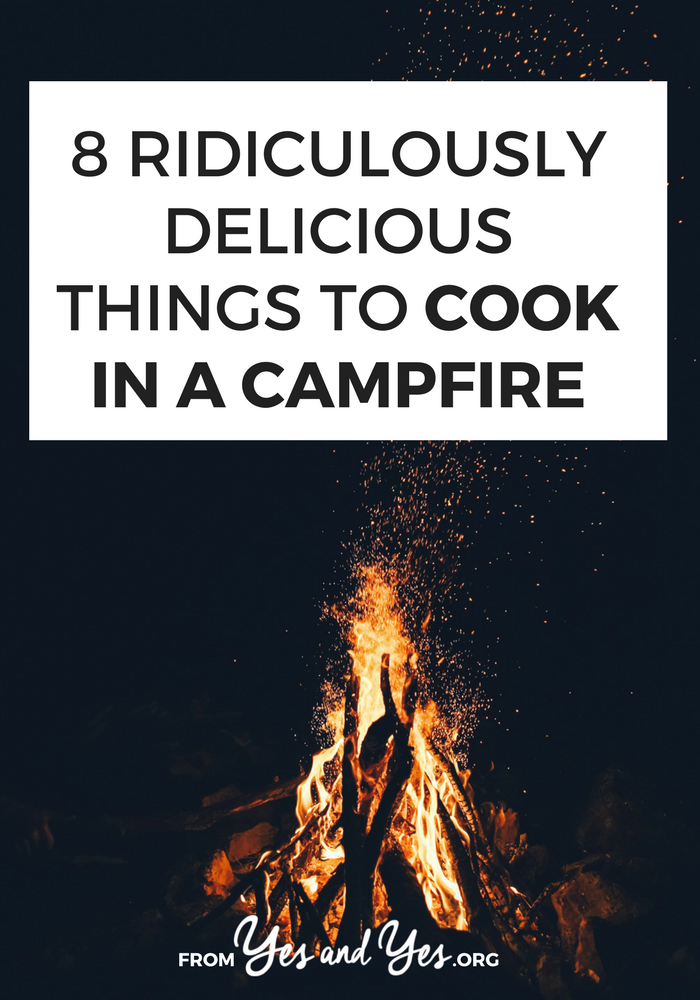 Growing up, I spent every summer camping.
Every summer, ages 3-14, was spent sleeping in tents, roasting things over a fire, driving from place to place in a brown station wagon.
Even if you didn't grow up camping and you haven't yet perfected your fire-making technique (I prefer
the tipi method
) summer is the perfect time to cook things over a fire. I mean, any night that involves eating things off sticks/out of foil packets and hair that smells all piney and smokey is a win, right?
8 recipes to cook in a campfire
Links to recipes embedded in the photos.
Are you camping this summer? What will you be cooking over the campfire? 
P.S. Homemade junk food and my favorite dish from Taiwan