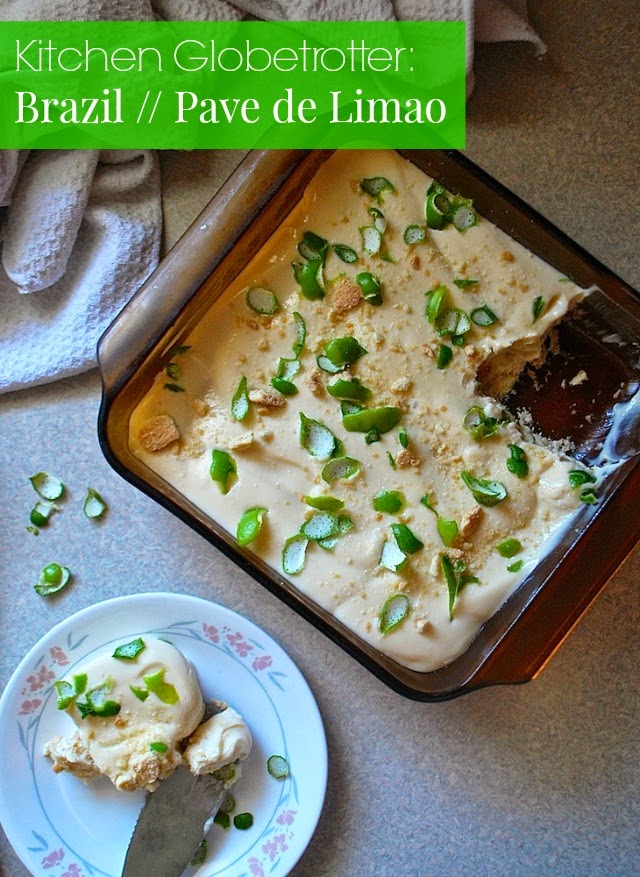 Those of us north of the equator have reached what I like to call No Oven Season: the time of the year when it's too hot for any foods that are, well, hot (unless we're talking S'mores, but they fall into their own special category). And this Pave de Limao? Talk about the answer to that summer sweet tooth.
With just five ingredients and about 15 minutes of prep time required, this is the perfect recipe for those of us too lazy to do much more than refill the ice cube trays or crank up the AC. Just arrange the cookies, stir + pour the creamed mixture, and let chill in the fridge for a few hours. The rich, lime-infused filling will convince everyone you spent hours in the kitchen—when really, you spent the past two lounging by the pool.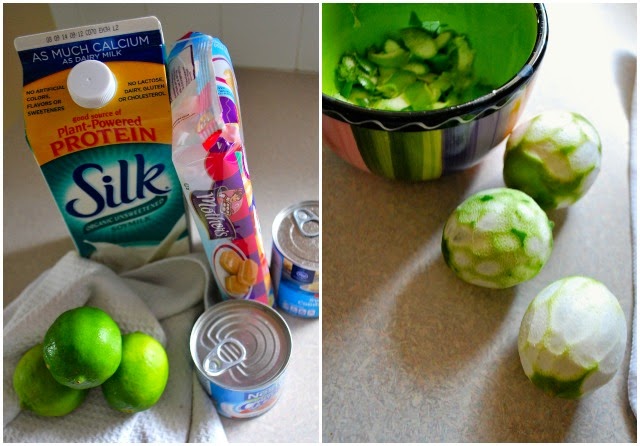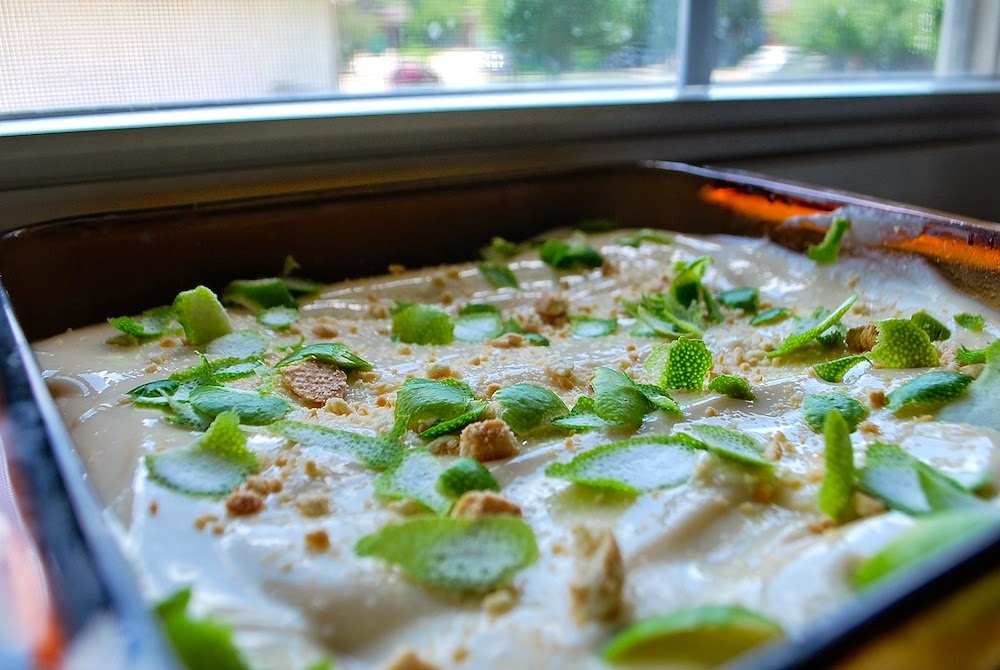 Brazilian Pave de Limao
Adapted from this recipe
Yield: an 8×8 or 9×9 dish, depending on how thick you want your cake layers
1 can (395 g) sweetened condensed milk
1 can (300ml) cream
3 limes, juice + zest of
500-750 g small, crunchy cookies
1/2-1 c milk
Zest and juice the limes. Set zest aside for decoration.
Combine condensed milk, cream and lime juice in a large bowl; beat until thick (about 5-7 minutes using an electric mixer).
Have your ungreased pan ready.
Pour the plain milk into a shallow dish and dip each cookie in the milk.
Arrange a layer of cookies in the pan, and top it with about 1/4-1/2 of the beaten mixture (this will vary, depending on how many layers you want—I made two layers of cookies, two of filling).
Keep repeating layers until you run out of the beaten mixture. Sprinkle the top layer with lime zest and, if desired, extra cookie crumbles.
Refrigerate for at least two hours before serving. You could easily make this a day in advance.
Did you guys make Brazilian foods for your world cup parties?
P.S. My favorite food from Taiwan and more food to eat when you don't want to use a stove: things on toast.
photo credits: francisco osorio // laszlo ilyes // cc