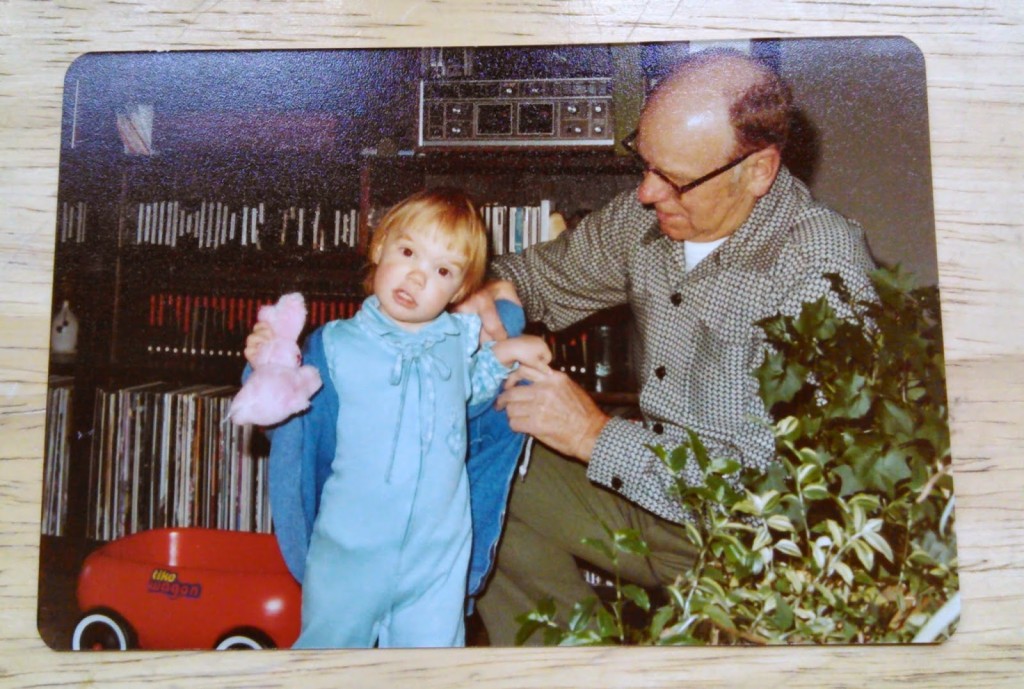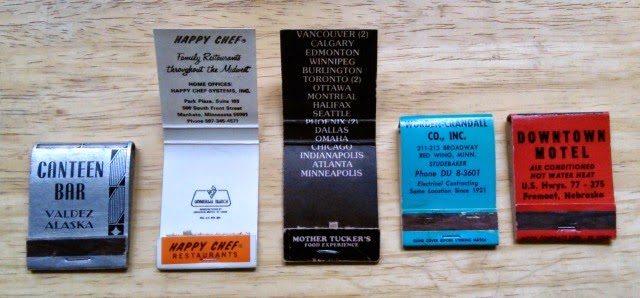 It seems like a strange thing to admit to the internet: I wasn't particularly close with my Grandpa Von Bargen.
He and my grandma lived three and a half hours away and he was truly a man of his generation:
Huge calloused hands and countless pairs of Carhartt pants.
More comfortable putting in the dock than making conversation with pre-teen girls.
Hardworking, quiet, reticent.
I knew he loved me in that way that children blindly assume that all family members love them but I didn't know much about him.
Every time I visited my grandparents I'd spend hours examining the four coolest things in their house.
1. The player piano
2. The glass paperweight with A REAL SCORPION INSIDE
3. The jade bull from China
4. My grandpa's collection of matchbooks from all over the world
I'd paw through them, sorting them by place of origin, color of matches, books vs boxes. And every once in a while, my grandpa would lean over and tell me about the restaurant in New York where he got that shiny red box of green-tipped matches.
When my grandma died a few years ago and the grandkids were choosing which mementos they wanted, I knew I wanted my grandpa's huge jar of matches. I wanted to be able to sift through them at my leisure and see if my travels and his ever crossed paths.
I made a home for that jar of matches in my pantry and one cold autumn day, while trying to light a cozily scented candle, I couldn't find a lighter.So, sacrilegious as it seems, I reached into that antique jar, pulled out a box of matches from 1956 and used one small, wooden match to light that candle.Since that day, I've been slowly working my way through those matches, using them on birthday candles, holiday sparklers, pilot lights that go out. And each time I use one of my grandpa's matches I think about him and wonder about the life he lead and the adventures he had that I didn't know about.
A friend who watched me do this shrilled "You can't do that! You're wasting them!" and while I understand where she's coming from, I believe that things are meant to be used.Your expensive lingerie wants to be worn and petted.
Your good china wants to serve chili and sandwiches and nachos.
My matches want to be lit.
I'm not going to save 'the good stuff' for some imaginary, perfect time that may or may not happen. A birthday cupcake or a mid-summer's night sparkler is reason enough for me.
Do you have a tendency to 'save' your best things for some indeterminate future date? If that's something you're trying to get over, how are you going to use them?