Claire Suellentrop believes eating well + having an awesome time are not mutually exclusive. Learn to achieve both on Eat Well. Party Hard. Say "Hi!" on: Instagram // Twitter // Facebook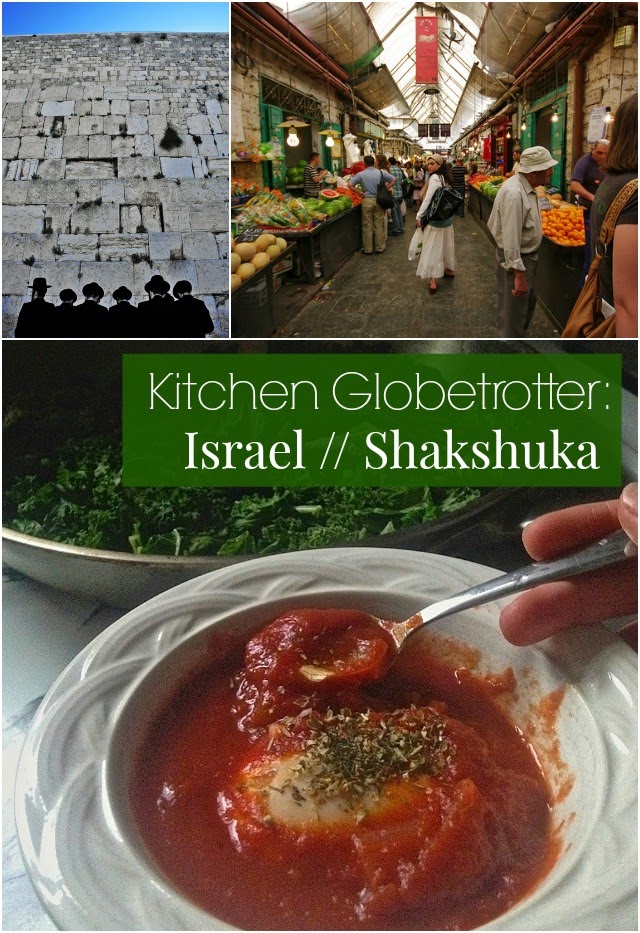 I was halfway through college when I first discovered shakshuka, and it checked aaall the right boxes.
It was healthy.
It was vegetarian (though I still ate animals then, I've never been a fan of handling raw meat).
It was filling.
It was easy to prepare and made great leftovers.
And, most importantly, it was cheap.If curling up with a warm, comforting bowl of chili on cold winter nights is your thing, I highly recommend giving shakshuka a shot. You're just an hour and a few very simple ingredients away from tomato-y, egg-y, aromatic heaven.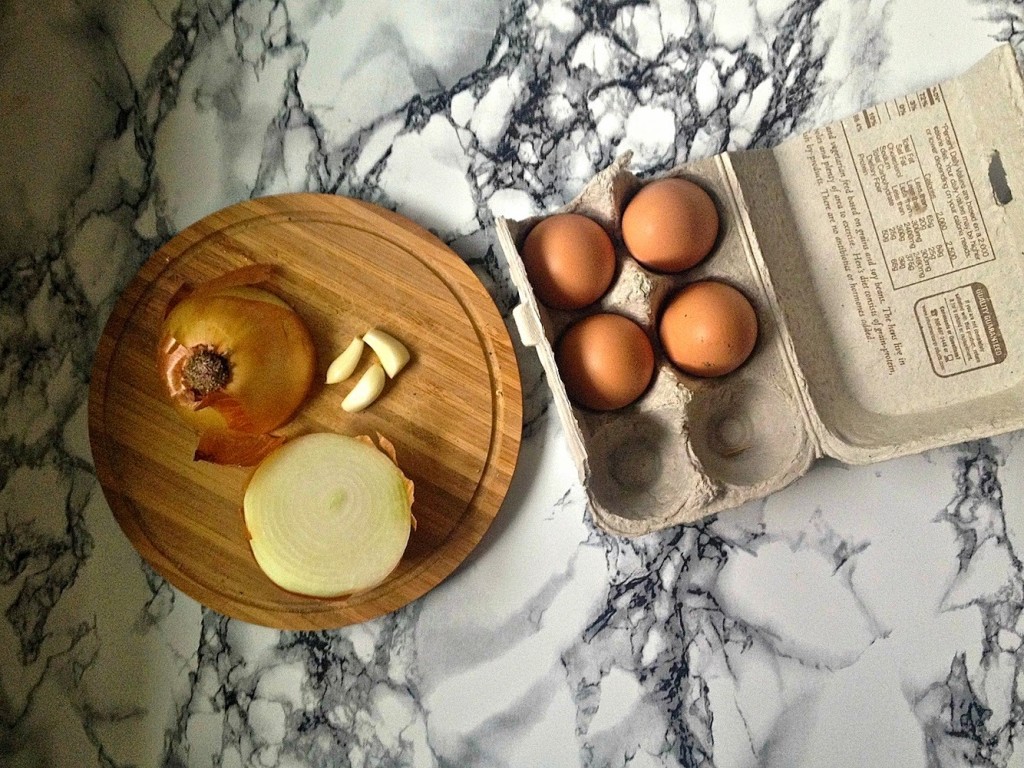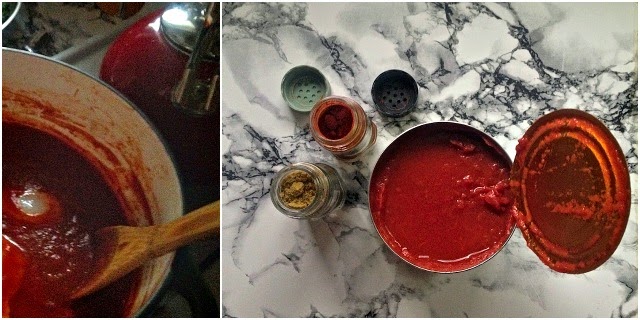 Israeli Shakshuka
1/4 c olive oil (I only needed a few tablespoons of this)
3 jalapeños, stemmed, seeded and finely chopped
1 small yellow onion, roughly chopped
5 cloves garlic, minced
1 tsp ground cumin
1 tbsp paprika
1 28-oz can tomatoes, diced or whole peeled
Salt, to taste
4-6 eggs, depending on the size of your pot
Optional: 
feta cheese and flat-leaf parsley, for garnish
warm pitas, for serving
Heat oil in a 12-inch skillet over medium-high heat. Add chiles, garlic and onions and cook, stirring occasionally, until soft and golden brown, about 6 minutes. Add cumin and paprika and cook, stirring frequently, another minute.
Add diced tomatoes or, if using whole peeled, put tomatoes and their liquid into a medium bowl and crush with your hands (watch out—this gets messy!) Add tomatoes and their liquid to skillet along with 1/2 c water. Reduce heat to medium and simmer, stirring occasionally, until thickened slightly, about 15 minutes. Season sauce with salt, if desired.
Crack eggs over sauce so that eggs are evenly distributed across sauce's surface. Cover skillet and cook until yolks are just set, about 5 minutes. Using a spoon, baste the whites of the eggs with tomato mixture, being careful not to disturb the yolk. Sprinkle shakshuka with feta and parsley and serve with pitas, for dipping.What are your go-to cold weather recipes? Leave links in the comments!