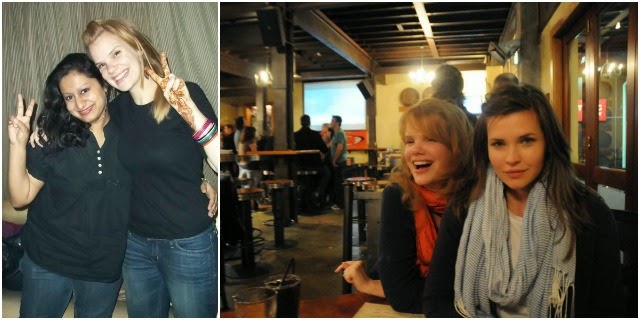 Don't you think I could pass for a Sloane in these photos? Or maybe a Lauren?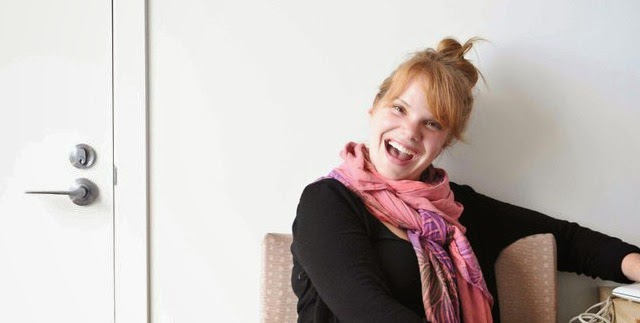 At a party a few weeks ago, a friend and I were joking around when he said something that totally got inside my head.
Like, one of those comments you find yourself considering at stoplights and during conversational lulls. You keep (annoyingly) bringing it up with all and sundry, seeking their feedback. It was the psychological equivalent to the hole left after you get a tooth pulled – a dark, weird place you keep sticking your tongue and then immediately regretting it.And what, pray tell, what the mind-shaking thing my friend said?
"Well, you don't even seem like a Sarah with an H."
To which I replied that HE didn't even seem like an Aaron. HE WAS TOTALLY AN ALEX.
Now, I'm not even particularly attached to my first name. It was one of the top five most popular girl's names for nearly twenty years. Once, I was one of three patients in a doctor's waiting room and when the nurse came out and said "Sarah?" we all stood up.
Really, I was supposed to be Anne (
with an e, obviously
) but my cousin had the nerve to be born first and usurp the name. And because both my parents were school teachers, they had a difficult time choosing a name that wasn't tainted by memories of horrible students. When you've taught hundreds of eight-year-olds there's nearly always a stinker of a Megan/Ashley/Miranda. Sarah was one of the only names that hadn't been ruined by spitballs or late homework. A friend in high school insisted that I was really a Rebecca which I can totally see.
Does this name connote trustworthiness and sincerity?
Does this name seem like someone who'd watch your stuff while you went to the bathroom?
Is this the name of your babysitter or that camp counselor who knew the theme song to Ghostwriter?
Sigh. That's me.I have an inordinate number of friends with unusual names – Darcie, Rica, Shanda, Brekke, Helene, Cleo, Cadence, Shanai – which really only exacerbates my name envy. And for a while I wanted a sexier, more exciting name. When I moved to
New Zealand
, I briefly considering going by 'Von' (part of my last name) but I'd dissolve into laughter anytime I tried to introduce myself that way.
But my parents' thought process holds: I've never met a Sarah-with-an-h who wasn't lovely, hardworking, trustworthy. The Sarahs of the world are high school English teachers and pediatric nurses. They run Girl Scout troops and cross country ski. They have well-behaved rescue dogs and when they host book club, they totally serve themed food.
It may not be the world's most exciting name (not by a looooong shot) but we are a solid people.
What about you? Do you fit your name? If you don't, what name would be a better fit?