This is an occasional post series I'm trying out! Short and sweet, sharing clever ideas I've picked up from my ridiculously smart and well-mannered friends.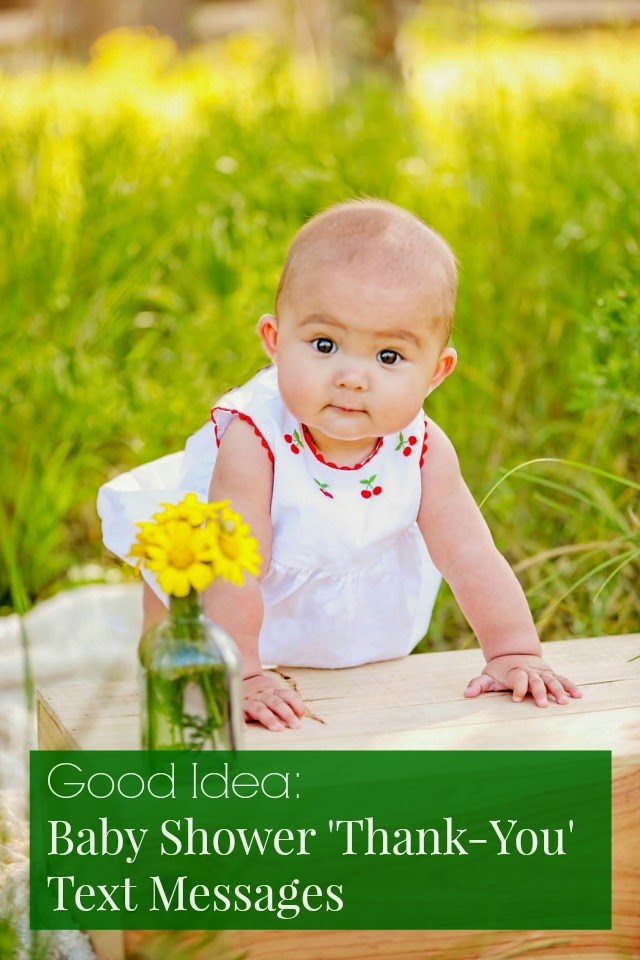 _
When you enter your thirties, everyone you've ever met will begin to have babies. You will become well-versed in Facebook pregnancy reveals (my favorite was a runner friend who changed her profile photo to include a tiny pair of running shoes next to hers!) and you'll spend every Saturday afternoon at baby showers.
Common etiquette tells us that when we give someone a significant gift – especially a baby or wedding gift – we can/should expect a thank-you note. But when someone is preparing their life for a loud, sleep-depriving new human? Those thank-you notes are probably low on their priority list.
And then they might feel guilty. And you might feel annoyed.
So let's all steal my friend Laura's idea: instead of that new mom spending her limited free time handwriting thank-you notes that you'll immediately recycle, how about she texts you a photo of her baby using the gift you gave her? 
It's way easier and lots more fun. Just have someone take notes on who gave her what and their phone number so she can photograph and text at her leisure!
If you've got any tips for making baby or bridal showers easier or more fun, I'd love to hear them!
photo by Vanessa Kay // cc