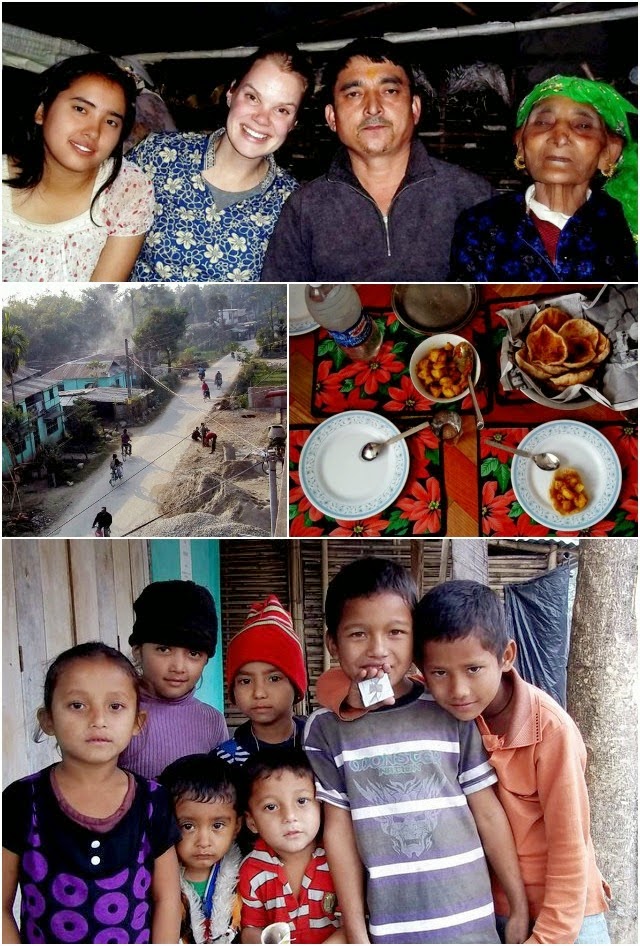 This post is coming to you from under fifteen moving boxes and my phone because the internet at my new place isn't hooked up yet. I am choosing to view this as the universe's way of telling me to enjoy that backyard, Von Bargen.
And before we get to links, a note.
Four years ago I spent six weeks hiking and teaching and eating my way through Nepal. My sweet guide Bhola humored my endless complaints about blisters and my (Hindu) host family went out of their way to help me celebrate Christmas away from my family (we had a picnic in a tea field).
As I'm sure you've heard, yesterday a 7.8 earthquake struck Kathmandu, killing almost 2,000 people. Aftershocks are still rippling through the city. I'll be donating this week's latte/cocktail budget to the Redcross. It'd be so, so lovely if you'd consider doing the same.
Okay. Now the links: 
Gah! This post is so clever I'm jealous I didn't think of it.
If the state of the union address were written the night before by a high school sophomore
George Washington once wisely said, "Arbitrary power is most easily established on the ruins of liberty abused to licentiousness." As you might know, Mr. Washington (1732-1799) was the first President of this great nation of ours, the United States of America (or "the U.S.A.," as it is sometimes called). Washington was super-influential—not one
but in fact
two states (Washington and Washington, D.C.) were named after him, as was George Washington University, where, incidentally, my Uncle Rob went to school.
Are your kids (or nieces or nephews) going to grow up to be kind? Here are
five ways
you can make that happen.
I LOVE OPTING OUT OF STUFF. Here's how to opt out of group texts, credit card offers, and a million other things.
Valid point: let's stop calling them 'plus size' models. They're just 'models.'
54 years after everyone else (literally) I'm finally reading this book. And I want this excerpt enlarged and framed:
People who respect themselves are willing to accept the risk that the Indians will be hostile, that the venture will go bankrupt, that the liaison may not turn out to be one in which every day is a holiday because you're married to me. They are willing to invest something of themselves; they may not play at all, but when they do play, they know the odds.
V. important: sea otter live webcam from the Monterey Bay Aquarium.
My friend's dermatologist recommended this $12 lotion – and it has 895 4.5 star reviews on Amazon!
Joanna reminds us about the importance of perspective.
5 Ways to Pass the Time While You're Waiting to "Make It"
Reminder: most things worth doing suck and are awesome at the same time.
In light of the drought in California, the water footprint of our favorite foods. Did you know it takes 1,120 liters of water to produce one liter of coffee? And 15,415 liters of water to produce one kilogram of beef?
Have we talked about this awesome, weird, poorly Google-translated page of cartoon cats?
Fascinating. An interview with a guy who found peace through self-amputation.
What was it about the leg that bothered you?
It's hard to describe what it was like to have a limb that didn't belong. Every step felt odd and it even felt odd sitting. If I got busy I would forget about it but the feeling come back as soon as I stopped. There were periods when the feeling was less troubling and times when it was worse. I felt like I was probably the only person to think that way but eventually I found a couple of Yahoo groups and that gave me some comfort. But there was always the little annoying buzz in the back of my mind.
A few Yes & Yes posts you might have missed: International gender-bending, The truth about dreams vs. opportunities, Dear Universe, I'm placing an order for a boyfriend.