After a bit of a sabbatical, we're back with house tours of real homes (aka: furniture that doesn't cost $2,000) belonging to real people (aka: not celebrities). We're starting with my friend Ben's loft; when I stopped by on my road trip I fell all over myself asking him to photograph it for us!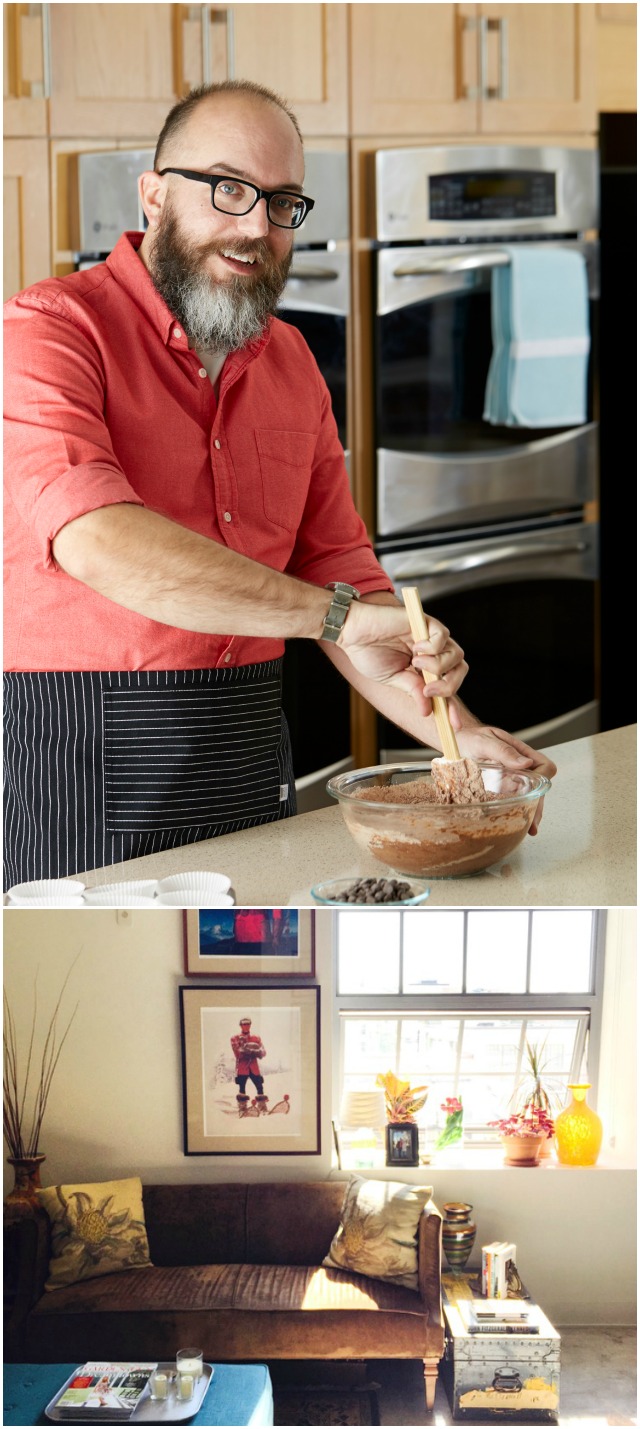 Internet homes: blog // instagram
Length of time in home: 6 Months
I share my home with: I'm 99% sure I share it with a ghost from when the building was a tobacco factory
What are the three things you love most about your space?
1. The history of the building
2. The abundance of light
3. The fact that I find it inviting to myself
What's the least awesome, must-work-around aspect of your space?
The complete lack of storage and the electric stove top that I am convinced is the work of the Devil.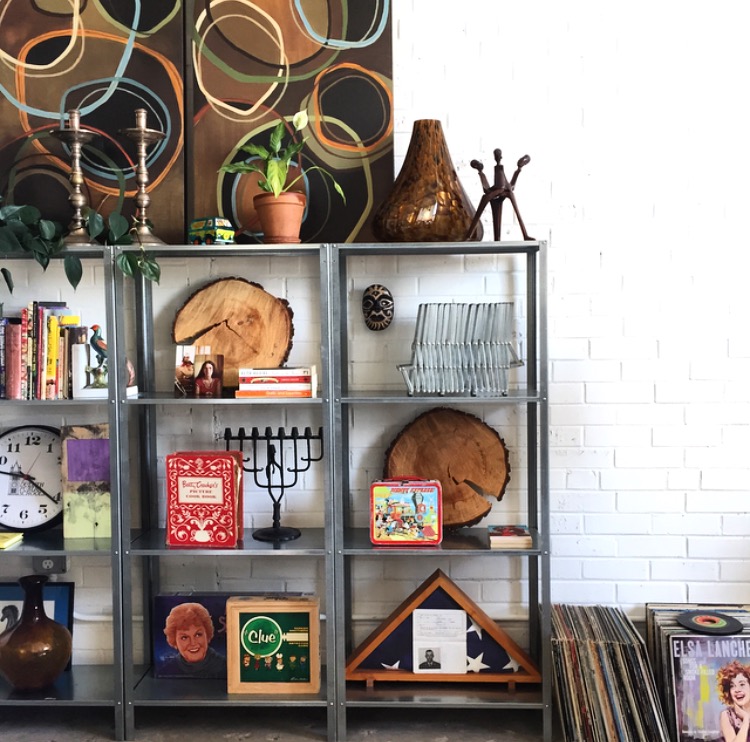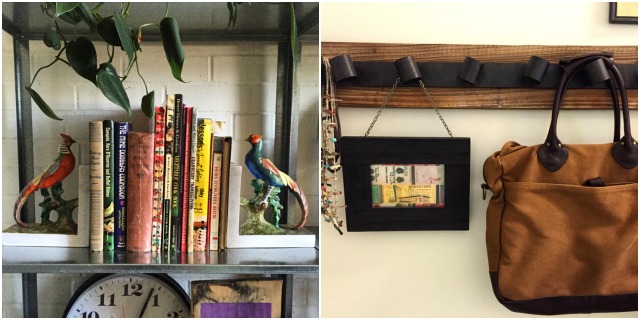 Tell us the story behind one of your favorite pieces in your space!
When I relocated to Winston-Salem I came with absolutely no furniture for my living room knowing that a nearby city (High Point, NC) is the Furniture Capital of the World. I now had access to some of the most beautifully made furniture in the world (and at a discount!). Taking my time to find these pieces was like a treasure hunt that actually paid off.
What are some of the DIYs you've tried here?
Though I came with no furniture, I did come with lots of tchotchkes and personal items that I have accumulated over time. I worked with a great friend who has an eye for pairing the unique items I brought with me and the new pieces I've acquired since landing here.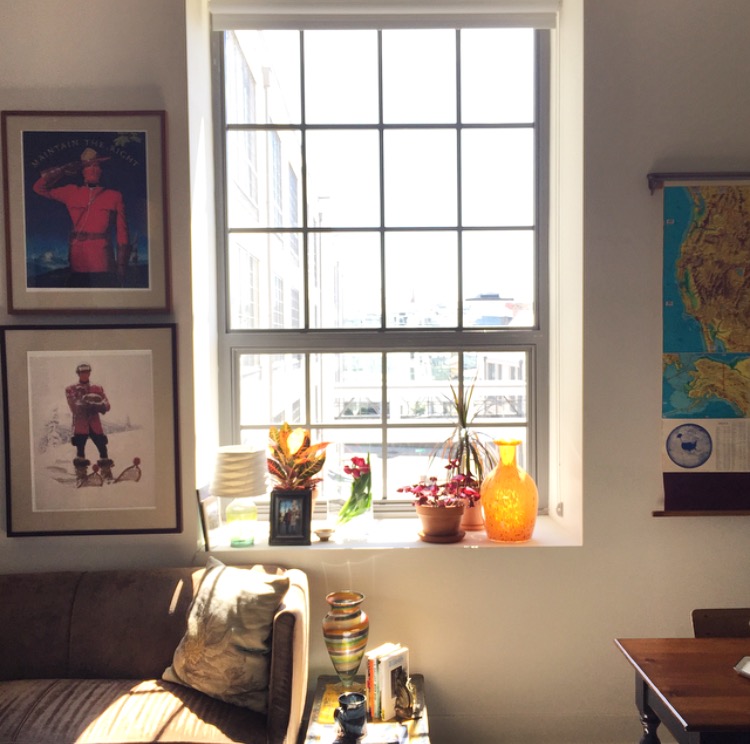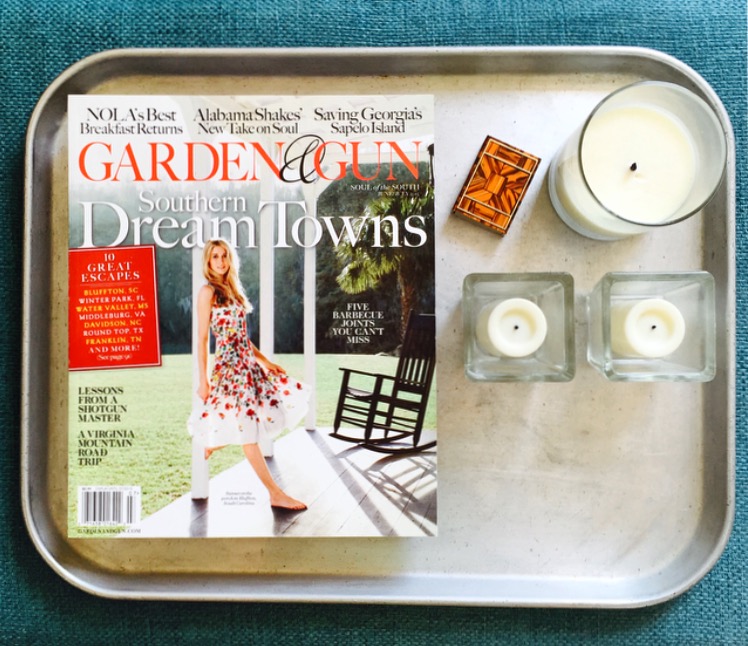 What's the strangest place you've found stuff for your home?
I wouldn't call it strange. But one of my favorite pieces in my home are two cuts of wood that a friend of mine in Minnesota had originally intended to use for cutting boards. I like knowing that I have a bit of the Northwoods with me here in the South.
What are your top five sources for design inspiration?
1. My first inspiration is always the space itself. I've always been very dedicated to filling a space with pieces that reflect a time when it was built. Here I've used more industrial shelving, maps from ages ago, and pieces that are dated but still relevant.
2. Oddly enough I spend most of my free time putzing in the kitchen. So often I am inspired by what is trending in the culinary world.
3. Keeping myself open to see what other people see. There are many pieces in my apartment that I would never had incorporated but because I was forced to step back and look at the total picture by others these same items have become "must haves".
4. I still troll magazines at the book store. Bon Appetite, Living, and Garden & Gun are some of my current periodical haunts.
5. Online I am obsessed with Orlando Soria at hommemaker.com. His Instagram game is strong.
Thanks so much for sharing, Ben! If you guys have any loft-decorating questions for Ben, he'd be happy to answer 'em!