I'm on a six-week road trip around the U.S. and Canada (you can follow along on Instagram) so I've asked some of my favorite internet friends to fill in while I'm out and about!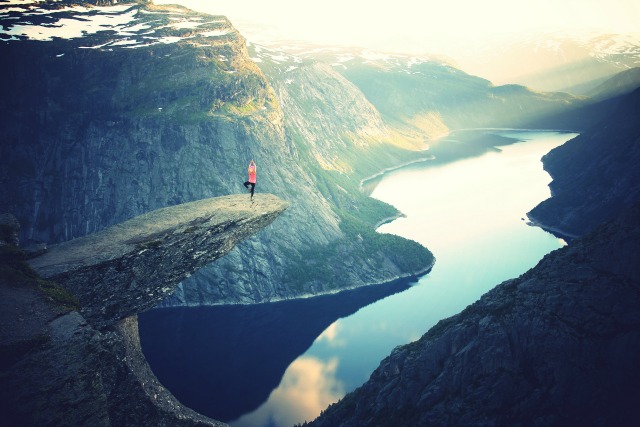 Hi, I'm Julie.  Doctor, mom, and blogger. I spend part of my day teaching big people about health (my clients) and the rest of the day teaching little people about life (my four children).  Through all this, I've learned couple of things: One, neither life nor health are destinations. They are journeys.  And wherever you are on your particular journey is just fine, as long as you keep moving forward.  Two, whenever you're not feeling good about yourself, refer back to number one.
Here are some secrets to living a long, happy life on this planet, while looking great in shorts. Because let's face it, being healthy feels great, and looking good feels great.  But when you combine the two?  Unstoppable.
Are varicose veins stopping you from fully embracing shorts season this year? It turns out the bacteria in your mouth might be to blame!   But all hope is not lost – oil pulling may help.  Here's how to do it.
We've all heard chocolate is good for our health but usually it's that really dark kind that most of us don't eat. Here is a study that says even milk chocolate appears to have health benefits. But don't eat too much fat and sugar if you want to keep your memory sharp! As with most things, it all about balance.
What if I told you there was a diet that enhances mental performance, increases lifespan and is anti-aging?  A brand new study shows that a four-day, reduced calorie diet may do just that!
If you want to achieve menopause earlier – just keep rubbing toxic chemicals on yourself, including those found in personal products. Here's the proof.
Unique Advice from 10 centenarians – includes minding your own business, learning to relax, and pigs feet?
Why would we want to live that long? According to this study, emotional well-being improves with age! Happy now = happier later.
And finally, if you're looking good and feeling good, how about doing the same for the planet. Did you know that paper towels aren't recyclable? I had no idea! That's not good considering we use billion pounds/year in the US alone. Did you know that by ditching paper towels you could save an extra thousand smackers in five years? Hello, extra vacation funds! Here are some DIY unpaper towels if you're feeling crafty. Cute city!
Thanks so much for reading & come visit me here for free, personalized health advice!