When Carlister approached me about purchasing a sponsor spot here on Yes & Yes, my initial reaction looked something like this.
And then I remembered what happened when I bought my car.
1. I went to one of those 'no haggle' car dealerships that claims they sell everything at blue book value (and then they tried to charge me $1,200 above blue book value)
2. The salesman mentioned three times that he was impressed that I could drive a stick
3. And then he mentioned that he was impressed that I "came to buy a car all by myself"
4. When I got up to leave, instead of standing up to shake my hand HE LEANED BACK IN HIS CHAIR AND PUT HIS HANDS BEHIND HIS HEAD like a 1980s movie villain
I'm 99% sure this is not how he'd treat a man.
And that was just the buying part. What's going to happen when I sell my car or trade it in? Will it be more of the same? My car has about a year left in it and I'm already dreading the prospect of selling it. Like, I've actively looked into those 'donate for a tax write-off' programs because I just don't want to deal with it.
But maybe Carlister can change that.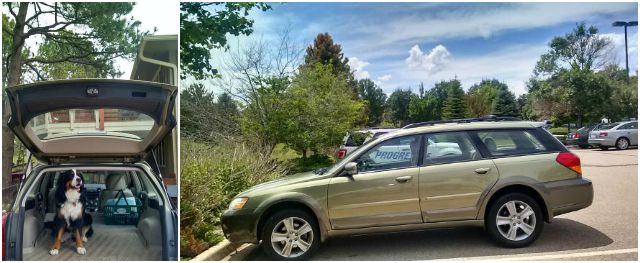 Now, to be 100% honest – I've yet to use Carlister (mostly because I'm still driving the car from the aforementioned douchebag-y dealership) but it looks a million times better than Craiglist. You just upload your VIN and it auto-generates a listing for you! With a vehicle history report! And it costs zero ever loving dollars.
You can read more about how it works here, or just drool over BMWs or a fantasy life that involves a Subaru and a big dog.
Each month I offer two sponsored blog posts. If you'd like 150-ish words and five links devoted to your business, check out my rates and traffic info here or drop me a line at sarah (at) yesandyes (dot) org and we'll get you started!