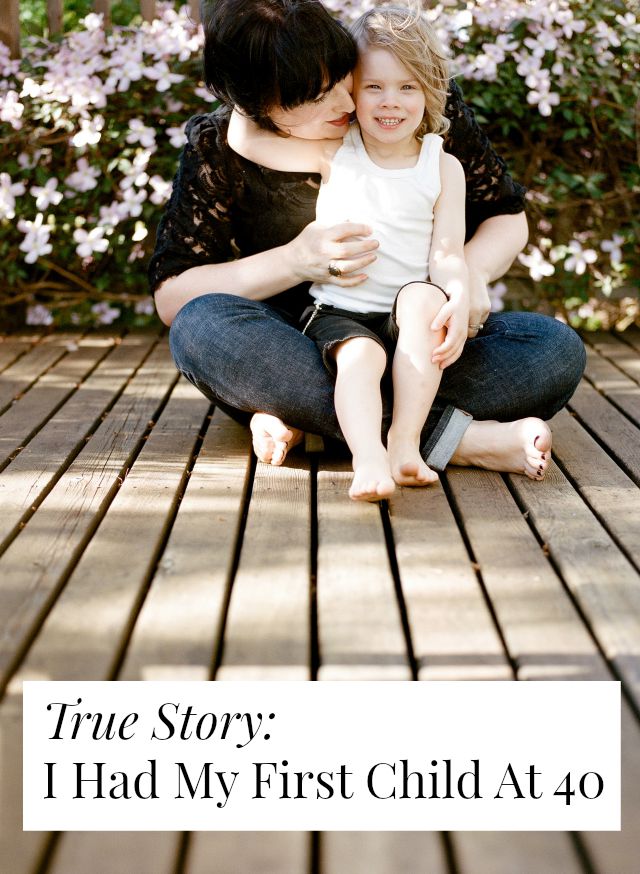 Tell us a bit about yourself!
My name is Julie; I am 44 and I live in Seattle with my husband and my 4-year-old son.  I own a perfume line called Olivine Atelier and I spend as much time as possible with my family playing and traveling!
From what age did you know that you wanted to be a mom?
I have known my entire life that I wanted to be a mom.  It was a given.  Of course, I thought it would happen a lot sooner!
How did you come to be pregnant with your first child at 39?
I started my own business when I was 24, so I've always been pretty focused on that.  To be honest, though, I would have dropped it all to have a baby! I had an amazing boyfriend all through my late 20s-early 30s and he just never wanted kids.  Ultimately, it ended up being a deal breaker for me and I had to move on.  I didn't meet another man worthy of being a father until I was 37!
How did your friends and family react when you told them you were trying to get pregnant?
No one was even marginally surprised.  So much for mystery!
What advice did you doctor have for you when you told him/her you wanted to have a baby?
I went to my regular OB/GYN and she was awful.  She immediately made me have all these tests done because of my advanced age and some of the tests didn't come back with such stellar numbers.  She told me that I was going to have a really hard time getting pregnant and that I should start taking 'measures' ASAP to try to make it happen.  I remember leaving her office in tears.  I never went back.
That afternoon I found a naturopath that specialized in fertility and she made me feel so much better. She told me that she felt very confident in my ability to get pregnant and advised me to cut out the sugar and relax.
Did you take any specific steps to get pregnant?
Ha! What didn't I do? Acupuncture, Mayan abdominal massage, a fertility monitor, pineapple, Robitussin, meditation, supplements, fertility tea, Chinese herbs. If I had met a Voodoo Princess during that time I would have asked her for help as well.
How long did it take you to get pregnant? How did you feel during the process? Did you ever reach a point where you thought "this isn't meant to be. I give up."
It ended up taking about 1.5 years to get pregnant.  To be honest, it was the most frustrating, depressing, out of control time of my life.  I never lost the image in my mind though of me with that baby and I never gave up.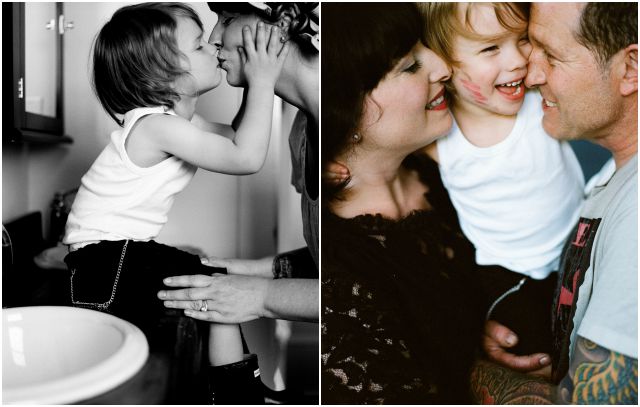 Tell us about the day you found out you were pregnant.
I peed on the stick and just sat there with my mouth hanging open, unable to speak.  I did three more tests because I just didn't believe it. My husband was taking a nap when I found out, I woke him up by lining the tests all around his head.  I cleaned them first!
Did you have any specific tests on the baby when you were pregnant?
I did the bloodwork/ultrasound test and everything came back fine so we didn't do any more testing.
How was your actual pregnancy?
It was amazing!  I loved being pregnant so much.  I took naps, went to yoga, matinees, got lots of massages…
Tell us about your little boy!  How are you enjoying motherhood?
Being a mama is the best thing I have ever done in my life.  My son will be four next month and each day is such an adventure.  I am learning how to be completely present in each moment because I don't want to miss anything – time really does go by so fast!  I am learning patience, I am learning acceptance, and I am learning that I never knew how much I could possibly love someone.
If we know anyone who's trying to get pregnant in their late thirties/early forties, what are some things we should NOT say?  How can we be as supportive as possible?
Two things…
1) Don't ever tell a woman trying to conceive "Just relax and you'll get pregnant. I have a friend that went on a vacation and came home pregnant!"  Trust me, she already knows this.
2) Don't tell her about the dangers of having kids so late in life.  Trust me, she already know this, too.
What's one thing you learned from this experience that any of us could apply to our day-to-day lives
Patience and being present are the two things that I take away from my own story.  While we were trying to get pregnant, I wish I had been more patient and stopped to really enjoy it.  It really can be fun trying to get pregnant!
I find that those two qualities are also the same things that make me feel like an awesome Mama on my good days!
Thanks so much for sharing your story, Julie! Do you guys have any questions for her?