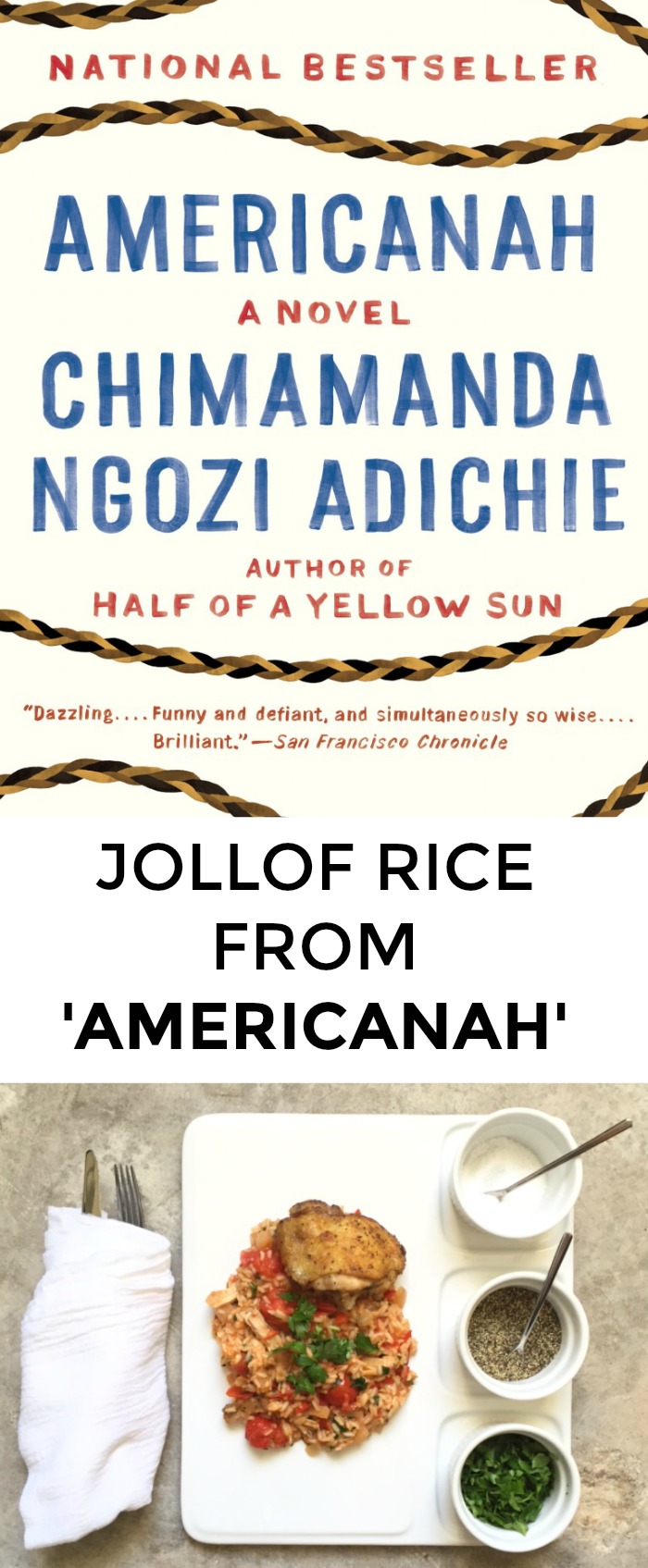 Looking for a recipe from Americanah? Want to impress the Chimamanda Ngozi Adichie fans in your life? Me, too! Luckily, our boy Ben is hooking us up.
---
Chimamanda Ngozi Adichie's Americanah came highly recommended. As is with other parts of my life, I turned to my friends to gauge whether or not this novel would pique my interest or leave me grumbling in bed, dry-eyed, and disappointed that I was missing a rerun of Star Trek: The Next Generation on cable.
One friend's reply was so passionate (sent in all CAPS so we know they meant it) I knew no way I could ignore my bedside library.

With peer pressure set to high, I settled in with a bottle of wine and got acquainted with Adichie's leading woman and man, Ifemalu and Obinze.

We meet Ifemalu, a well-established blogger writing about race in America from an African point of view, as she makes her way from Princeton to nearby Trenton to get her hair braided. While en route, she lays the foundation for a love story that crosses oceans, spans decades, and may hit too close to home at times. Thankfully, Adichie injects plenty of wit and gumption along the way.

Obinze starts this story as a married family man, still in Nigeria and doing very well in real estate. About half a bottle of wine in, his story takes us to England on an adventure of illegal documents and undesirable jobs as he struggles to make his American Dream a reality.

Since, I'm always thinking about my next meal, you can imagine I was drawn to the food of this book. Adichie references food subtlely. The man on the train platform eating his ice cream; the inexperienced journalist unsure of the American deli spread at a fancy Nigerian party; the fish and chips shared by Obinze and his maybe future wife.

I have a standing rule of not frying fish where I sleep so I passed on the idea of fish and chips. Instead, I settled on jollof rice (what I will preemptively describe as DELICIOUS!)
Mentioned periodically throughout the novel, jollof rice is a traditional meal served for a variety of occasions. This rice, tomato, and chicken based dish can be made in many different fashions, from complex to simple. I opted to try one with a moderate amount of work. However, I will say it can be a good beginner's recipe (and inexpensive at that!)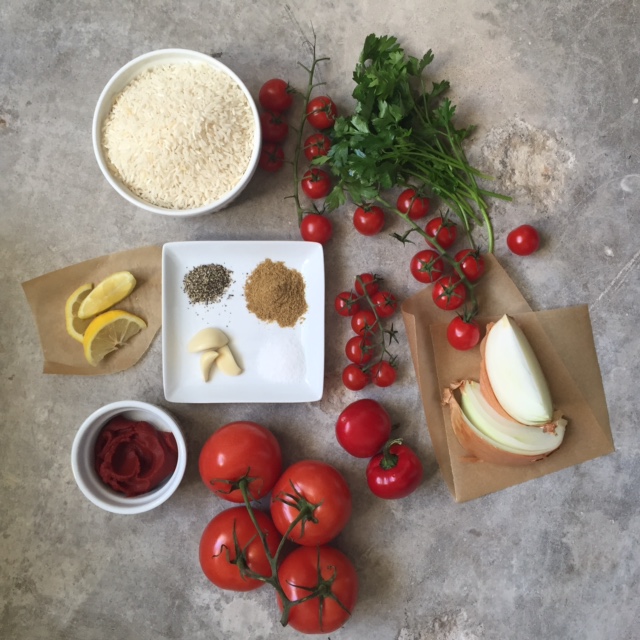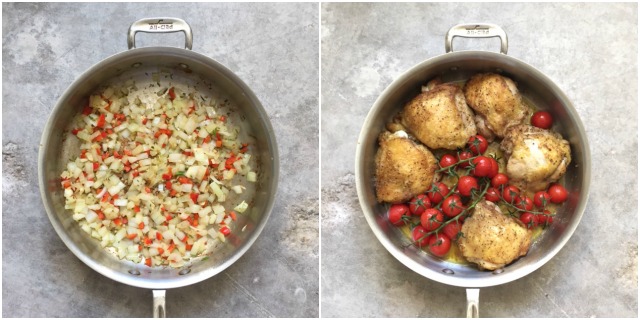 Jollof Rice recipe from 'Americanah'
Ingredients
8 chicken thighs
1 tsp ground coriander
1 tsp ground white pepper
Vegetable oil
1 1/2 lb cherry tomatoes, on the vine
4 onions, finely chopped
6 garlic cloves, sliced
2 chili peppers, deseeded and chopped
A bunch of flat leaf parsley, leaves chopped, stalks finely chopped
2 tbsp tomato purée
vine-ripe tomatoes, chopped
50oz chicken stock
2.5 cups long grain rice
1 lemon, cut into wedges, to serve
Directions
Preheat the oven to 180ºC/350ºF/gas 4. In a bowl, toss the chicken thighs with the ground coriander, white pepper and a pinch of salt. Add a glug of oil to a large saucepan and fry the chicken over a medium heat for 7–8 minutes, until browned all over.
Transfer the chicken to a medium-sized roasting pan and cook in the oven for 30–40 minutes, until golden, adding the cherry tomatoes to the pan halfway through.
Meanwhile, using the same pan you browned the chicken in, add a splash of oil and sauté the onions, garlic, chili and parsley stalks over a low heat for 10 minutes. Stir in the tomato purée and chopped tomatoes, then pour in the chicken stock.
Bring it to the boil, then reduce the heat to low and let it simmer for 5 minutes. Stir in the rice, pop the lid on and let it bubble away for 20 minutes, stirring occasionally, adding water if it gets too dry.
Finally, stir in the parsley leaves followed by the cooking juices and cherry tomatoes (discarding the stalk) from the roasting pan. Mix well, squashing the tomatoes into the rice.
Serve the rice with the chicken pieces on top and lemon wedges on the side for squeezing over.

*Note on the recipe: I halved the recipe and it made enough for my single self to eat it for three days at both lunch and dinner.
Have you guys read Americanah yet? It is, hands down, the best novel I've read in YEARS. Go read it right this second! And then read Purple Hibiscus
, too!
P.S. Lamb stew from The Hunger Games + 5 Louisiana foods that will change your life + diet.