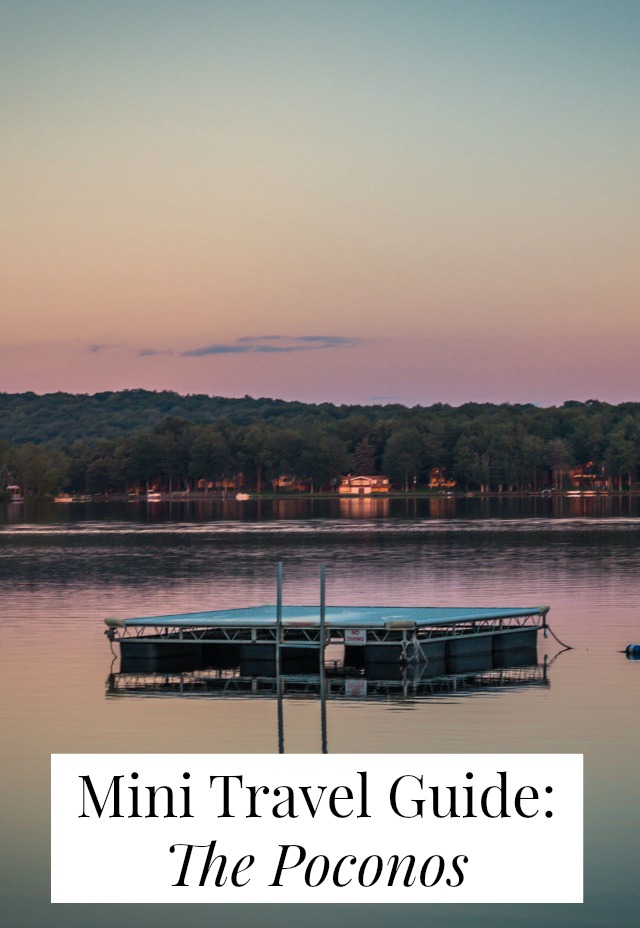 Hi, Yes & Yes readers! I'm Olivia and I blog over at Liv, Love, Laugh. I'm a college senior living in New York City, but today I'm here to tell you about the Poconos, where I grew up. This mountainous region in northeastern Pennsylvania is known for being a honeymoon capital, a popular skiing spot, and an ideal summer-home-location, but I think the best thing about it is that it's a retreat.
In the Poconos, you can get a totally rural and/or small-town experience just a few hours away from major cities like New York and Philadelphia. I love going home for the weekend in the wintertime and feeling like I've got a cross-country ski resort in my backyard! (Plus, my mom does my laundry….)
I hope you enjoy this little travel guide and are tempted to stop by this rich corner of Pennsylvania sometime.
The great outdoors

The biggest draw of the Poconos is undoubtedly the incredible opportunity for outdoor activity. In the summer you can hike, bike, and boat; in the winter, crowds come to ski. The Delaware Water Gap is a national recreation area that's full of parks and the occasional beach, interspersed with forest.Rent a canoe or kayak from somewhere like
Kittatinny Canoes
and spend the day floating down the Delaware! If the river's not your thing, you can enjoy a more sedate day swimming or fishing at
Lake Wallenpaupack
.
Roadside attractions

Northeastern Pennsylvania, like so many places in the USA, is a region full of quirky little attractions, like the
Grey Towers National Historic Site,
where I was lucky enough to spend one summer as an intern. Located in Milford, which is an adorable and very historic little town close to the New York/New Jersey border, this mansion was the summer home of the Pinchot family and is considered the birthplace of the American conservation movement.In addition to Gifford, who founded the forest service and served as governor of Pennsylvania twice, the various members of the Pinchot family have connections to Cooper Union, the ACLU, President Kennedy, Hollywood, and the suffrage movement–the family was quite the cast of characters.
Other notable and unusual historic sites in the area include the Roebling suspension bridge, the oldest existing bridge of its kind in the United States, as well as the Zane Grey museum and the house of renaissance man Charles S. Pierce. The Columns, the official museum of Pike County, houses a flag that is said to have cushioned the head of President Abraham Lincoln as he died. The home of millionaire and railroad mogul Asa Packer is also now a museum that's open to the public.
Get out and about

As I mentioned, the abundance of outdoor activities draws many people to the area. The McDade trail is open for walking, hiking, skiing, or biking and runs along the river for 32 miles.
Bushkill Falls
, which is sometimes called "The Niagara of Pennsylvania," is an impressive series of eight waterfalls nestled deep in the woods, but it's far from the only place to see waterfalls in the Poconos!Dingmans Falls and Raymondskill Falls are among many other spots known for their hiking trails and waterfall views. You're likely to find deer, squirrels, and bears quite literally in the backyard while you're visiting, although they're generally considered a nuisance by locals and hunting is another popular seasonal sport.
Small-town life
The Poconos is the perfect place to spend some time exploring a small town. Antique shops and art galleries abound, and in between shopping, seeing historical sights and enjoying the natural beauty, there are plenty of local restaurants to try. On the weekends, you're likely to stumble across a local festival, fair or flea market, so come prepared to go bargain hunting!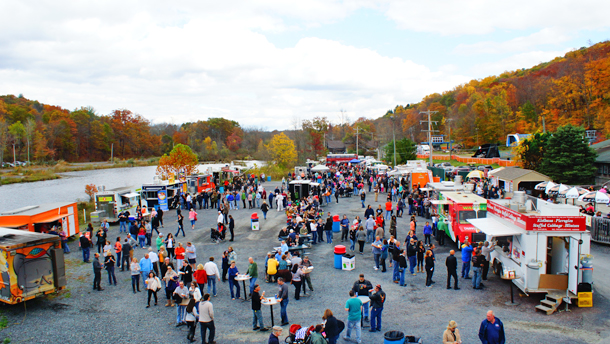 Poconos Must Eat
There aren't very many dishes that are signature to the Poconos region, but there are scores of inns and restaurants serving hearty comfort foods for you to choose from. You can't go wrong by stopping at a roadside diner, one of my favorite places to eat.
If you visit in mid-October, the Pocono Food Truck Festival features a wide variety of food trucks from around the region, as well as live music and other entertainment. Ask for recommendations from your host or hotel!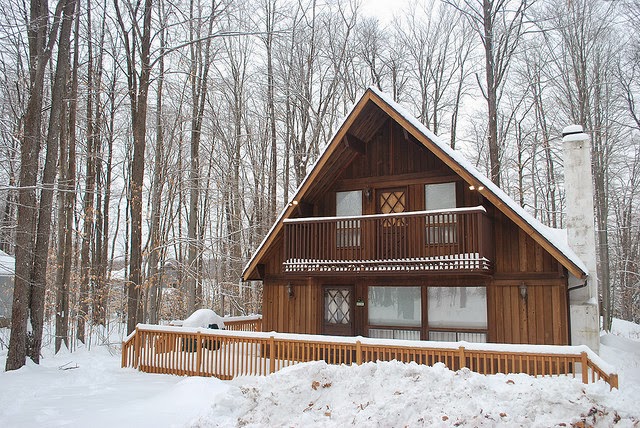 Poconos Cultural Tips
The culture of the Poconos is – for the most part – typical Northeastern/Mid-Atlantic culture. Be polite and respectful, as you would anywhere, and you'll be fine!
Many areas of the Poconos thrive on tourism, so shops, hotels, and restaurants are eager to make you feel comfortable. If you're staying in a rented cabin in the woods, recognize that your neighbors may live there year-round, and while you're on vacation and want to relax and unwind, they may be too busy or less eager to talk. It's nothing personal, but they likely see new visitors in your cabin every weekend!

Poconos Travel on the Cheap
While the Poconos is better known for honeymoon resorts and small country inns, the most cost-effective way to stay is likely to be renting a cabin through a site like HomeAway or AirBnB. Since many use the Poconos as a summer getaway destination, there are plenty of cute cabins and lodges available for reasonable prices.
Plus, after a busy day, what's nicer than toasting marshmallows on a fire by the creek or bonding over some board games in your very own weekend retreat?
Thanks so much for sharing, Olivia! I'm sure there are plenty of readers who know this region – what are your must-sees?