This post comes to us via my dear friend/food stylist Benjamin Plante! You can read his hilarious food blog here or drool over his Instagram here.

It's officially the time of year when this Jew cranks the Christmas music, stocks up on Tom and Jerry batter, and does his best to allow room for his cold Grinch heart to grow three sizes due to schmaltzy holiday-themed entertainment.
Be it a well-timed Hallmark movie or a dirt-covered Peanut telling me the meaning of Christmas, this Jew loves a Christmas cry.
This month for our Yes & Yes book club, I read The Best Christmas Pageant Ever by Barbara Robinson. I'm going to assume that this gem of a story from last century has been widely read by many and I was just late to the party because this then-Gentile was too busy being jealous of the Glickman kid getting to use the tonal blues and whites at holiday craft time in elementary school.
Let me start by saying I cried at 30,000 feet reading this book.

I was on flight for work, sitting next to my boss who I'm certain was the inspiration for Miranda Priestly from The Devil Wears Prada, and when the Christmas ham made its stage pageant debut I lost it!
The Best Christmas Pageant Ever gives us an insider's view of what happens when a small town's most delinquent-seeming children decide to take an interest in a much-loved play that tells the story of the birth of Christ.
Written during a time when kids had to sneak a smoke in the bathroom and people used landlines to gossip, this book reminded me of what the holidays used to be like – before Black Friday and gift cards.
Even though this book fits nicely under the heading of "schmaltzy holiday-themed entertainment," it's now on my list of favored Christmas activities. From here on out, every holiday season it will remind me that most everyone deserves a chance and that we cannot judge based on all our past actions.
Most importantly, it's a reminder that during the holiday season we all can give a little more of ourselves.
Even if it's just a ham.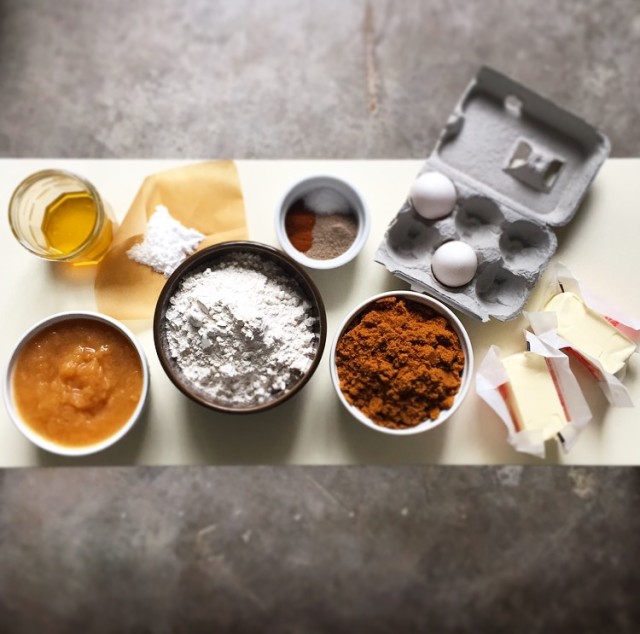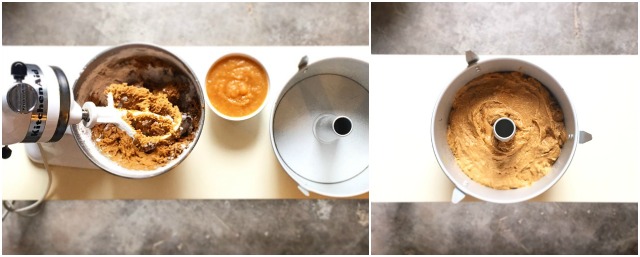 In honor of the Herdman Clan who only sought cake but found so much more:
Applesauce Cake from 'The Best Christmas Pageant Ever' 
Recipe inspired by Martha Stewart 
Ingredients:
3 cups all-purpose flour
2 teaspoons baking soda
1 teaspoon salt
1 ½ teaspoons ground cinnamon
1 ¼ teaspoons ground cardamon
1 cup butter; room temperature
2 cups brown sugar
¼ cup honey
2 eggs
2 cups applesauce
Directions
1. Preheat oven to 350 degrees. In a large bowl, whisk together flour, baking soda, salt, cinnamon, and cardamom. Set aside.
2. In another bowl, with an electric mixer, beat butter, brown sugar, and honey until light and fluffy. Add eggs, one at a time, beating until combined. With mixer on low speed, gradually add flour mixture; beat just until combined. Beat in applesauce.
3. Generously coat a nonstick 9-inch tube pan with cooking spray. Spoon batter into pan; smooth top. Bake until a toothpick inserted in the middle comes out clean (but slightly wet), 50 to 60 minutes.
4. Cool on a wire rack 10 minutes. Turn out of pan onto a cutting board or baking sheet; invert cake onto rack, top side up. Cool completely. Dust with confectioners' sugar before serving, if desired.
What's your favorite holiday read + recipe? Tell us in the comments!