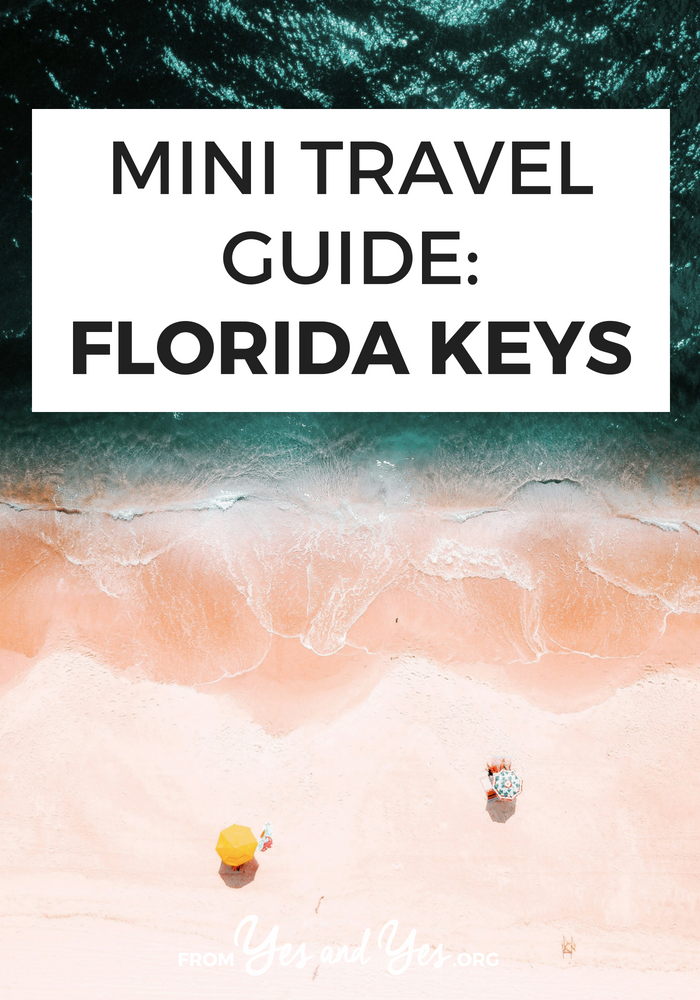 Hello! My name is
Jennifer
and I am from the high mountains of Colorado. However, 10 years ago I moved from the cold snow to the warmth of the Florida Keys.
Since then I've lived on land and on a sailboat here in the Conch Republic, a little chain of islands, (or keys as they're called from the Spanish word cayo meaning island) off the tip of south Florida. In that time, I've explored every inch of this island chain. There is so much to do!

Florida Keys Must Go
Upper Keys
Key Largo
is the largest island in the chain and is the closest to the mainland. Known as the Dive Capital of World for the easily accessible, phenomenal scuba diving, which can be kicked up a notch by actually staying in the world's only underwater hotel for the night! Or just a picnic there if you don't have a lot of time.
Middle Keys
Marathon is a boating mecca with many cruisers staying in Boot Key Harbor. There are many charter boats for fishing here but you cannot miss the
Turtle Hospital
where injured sea turtles are brought in an ambulance from all over the Keys to be rehabilitated.
Bahia Honda State Park
has the best beach in the Florida Keys in my opinion and Dr Beach agrees! It was designated a National Award winner.
Big Pine is home to little, tiny deer no bigger than a large dog. Stop by the
No Name Pub
for pizza, (use your GPS to find it – a true hidden treasure!) and you'll likely spot a Key Deer while eating truly phenomenal pizza.
Lower Keys
Key West is only a 2×4 mile island but do not let its tiny size fool you! There is more to do here than you would ever believe. Yes, there is the not to be missed nightly Sunset Celebration on Mallory Square and the classic Bar Crawl down Duval Street but there are many hidden gems tucked away that are worth digging for.
While everyone lines up to tour Ernest Hemingway's home with the famous 6-toed cats patrolling the grounds, he actually first stayed in Key West at the Casa Antigua on Simonton Street where you can glimpse the rooms he wrote A Farewell to Arms in and linger in a lovely and peaceful green garden tucked away from the crowds.
A man-built fort in the middle of the ocean, Fort Jefferson is famous for being the prison where Dr. Mudd, the physician who set John Wilkes Booth's leg after Booth assassinated President Lincoln, was imprisoned on conspiracy charges and as the last holdout against zombies in the book World War Z. It is also a birding mecca during migration season and a spectacular snorkeling spot.


Florida Keys Must Do
Kayak or Paddleboard
Getting out on the water is a must! The easiest (and cheapest!) way is to rent a kayak or paddle board. The water around the Keys is super calm, and bathtub warm for most of the year and the mangroves and sea life are not to be missed!
There are three Wyland Whaling Walls is the Florida Keys, one in the Upper Keys in Key Largo, one in the Middle Keys in Marathon, and one in the Lower Keys in Key West.
Live Music
Nearly every bar and grill in the Keys will have a live musician at night and there is nothing like dancing under the stars beside a tiki hut within sight of the sea, tropical drink in hand to a band that is playing their hearts out just for you.

Florida Keys Must Eat
Key West Pinks
Shrimping was never a lucrative business in the Keys till one night in1949 when a shrimping boat broke down and stayed out overnight with the nets deployed. When the engine was fixed that morning and the nets were brought in, they were loaded with shrimp that were pink in color, not brown like usual. The Pink Gold Rush was on! Key West Pinks are meaty and clean and very sweet.
Lionfish
An invasive species that is terrorizing the coral reefs, lionfish are collected at special scuba diving Derby's up and down the Keys where there are prizes for the most and the biggest lionfish caught that day. They are exceptionally good eating and there are classes on how to catch and cook this fish that has no season, and is in fact, encouraged to be caught for the health of the reef.
Key Lime Pie
Sweet and tart and utterly refreshing, every family has a secret Key Lime Pie recipe. My favorite is by Mrs Mac's in Key Largo followed by Kermit's in Key West. Key Lime Pie slices even come on a stick, dipped in chocolate. Yum!
Cafe con Leche
Coffee in the Keys is a serious affair. The best is served out of walk-up windows in gas stations and laundry mats. Cafe con Leche is a sweet, thick and strong coffee that keeps this region humming along.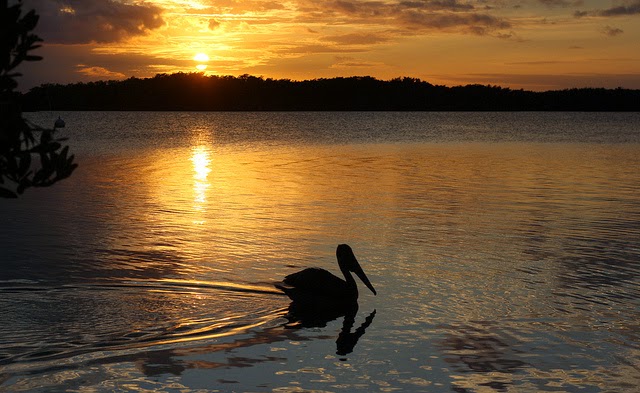 Florida Keys Cultural Tips
In traveling the Florida Keys, the meaning of the phrase 'Island Time' will become crystal clear. No one is in a hurry, the roads are shared with bicycles and chickens. Everyone stops to greet those they know and a stranger has never been found. Expect to be greeted with a smile and return it! A friend for life, or at least the rest of happy hour, has just been made.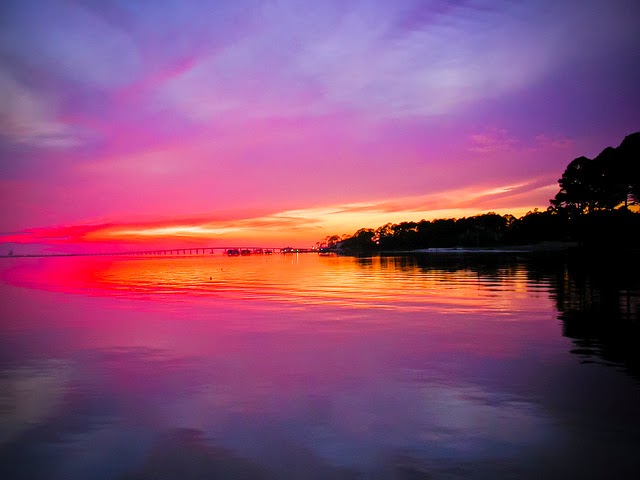 Florida Keys Travel on the Cheap
Happy Hour is a fabulous institution here in the Florida Keys that happens every day there is a sunset. Most establishments have a half price menu and discounted drinks too. Pay attention to the times and pay up before Happy Hour ends though or you'll find your bill has doubled unexpectedly!
Also, Airbnb is one of the cheapest ways to find lodging in the Keys. You can stay on this sailboat for $69 a night! And if you've never used Airbnb before, here's a $40 credit towards your first booking!
Floridians! What have we missed? Tell us in the comments!