Name: LuAnne D'Souza
Hometown: Goa, India but living in Dubai, U.A.E
Age: 29
Occupation: Fashion and Beauty blogger/ Online Marketing Manager
My alarm is set for: 8:30 am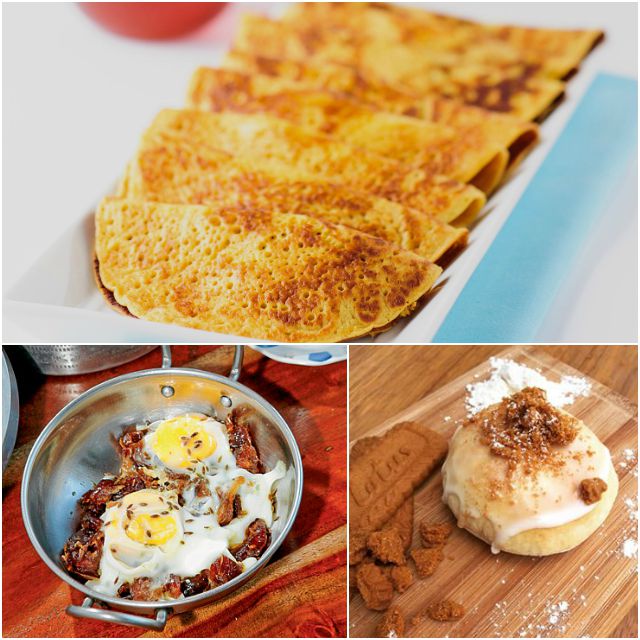 My Emirati breakfast:
I usually have a healthy breakfast of avocado on toast, or eggs with bread or oats and fruit. If I have the time, I whip up a smoothie or fresh juice but if I'm in a hurry, I have a cup of lemon tea.
The local breakfast here in Dubai usually features traditional bread – like khameer, a sweet and savory Emirati bread, or muhala, a crisp sweet bread, or pancakes called chebab. Eggs are also a part of the traditional Emirati breakfast, they have date omelets and a dish with sweet vermicelli noodles topped with fried eggs.
Weekend brunches are very popular among the expats over here, every hotel has a brunch deal for Fridays (that's our weekend here), it's practically a rite of passage when you move here.

My Emirati beauty routine:
My beauty routine always starts with my Merumaya Luxury Facial wash
, Soap & Glory BB cream
 for sun protection and Filorga eye cream.
After the gym and a quick shower, my beauty routine continues depending on the type of day I have planned. If I'm working from home, I just moisturize with coconut oil and leave it at that. If I have any meetings or blogger events to attend, I put on a full face of makeup. I love applying makeup, it's my zen moment of the day. I am loving the Urban Decay Naked Skin range and everything from Colour Pop
.
The Arab makeup style usually focuses on dramatic eyes- kajal (or kohl), false lashes and dramatic eyeliner- the works! We have a popular Arab brand here called Mikyajy that makes the creamiest and most pigmented kohl pencils ever, and Dubai entrepreneur Huda Kattan is known for creating one of the best false lashes line.
Then, I head to work by:  I drive to all my meetings and events, my trip usually involves taking the highway, Sheikh Zayed road. If there's an accident (there usually is), it can take anywhere from 15 minutes to an hour.
Thanks so much for sharing, LuAnne! Are there any other Emiratis who can weigh in with their breakfast + beauty routines?
P.S. Morning routines in Pakistan, The Czech Republic, and Estonia
photo credits: steve brownd50 // Michiel2005 // ink361 // timeoutdubai // expo2015UAE