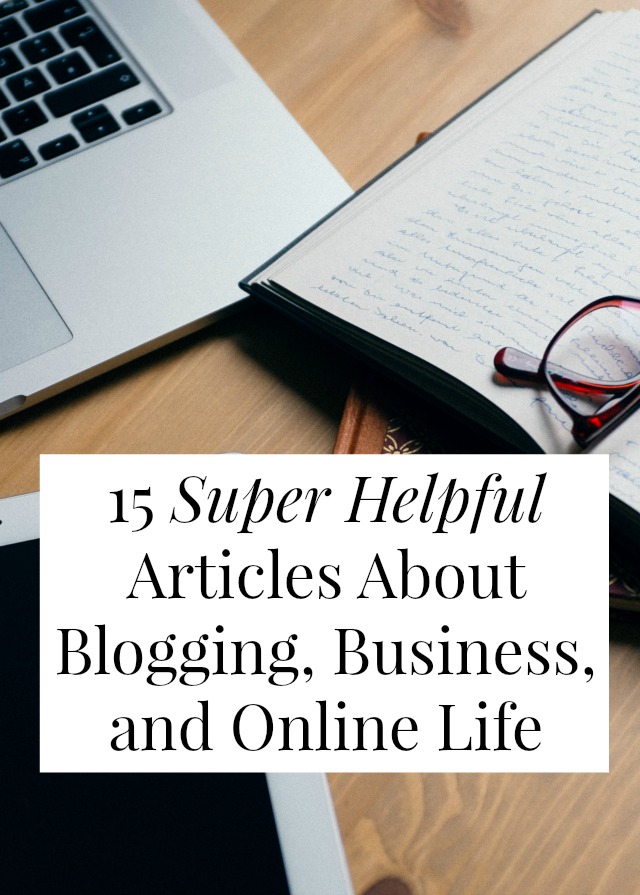 Friends! How's business this month? I took on an exciting new project that's very different than what I usually do and headed out to Portland for a three-day creative retreat with some of my favorite people.
I sorted through the internet and found the best, most helpful articles about blogging and business for you!

A bit of real talk that I've heard from almost every freelancer I know: Is it all worth it?
Instead of dealing with corporate bureaucracy as an employee trying to do things a little differently, I deal with all the bureaucracy of owning a business—on my own. With no one to turn to when I have a problem or a question. It's all me, all the time.
So, so helpful! Especially if you're new to client work. Scripts to make customer phone calls simple and stress-free.
I am SO GUILTY of this. I love 'hiding' in 'productive' work like updating old posts and scheduling social media updates weeks into the future (I should let my VA do those things.) Are you just polishing the mailbox?
Are you trying to grow your list? DUH TRICK QUESTION WHO ISN'T. Here are 4 things Lauren did to grow hers by 6,000 subscribers in three months!
My friend Sara is famous on Instagram (my words! not hers!) she's been doing a fun, weird photo series of her and cardboard cutout of Luke Skywalker. It went viral and here's what she learned.
I've done this. Many women I know have done this.
I'd convinced myself that I wasn't taking myself seriously because I didn't want to take the fun out of business. But the truth was I wasn't taking myself seriously because I was afraid if I did that people wouldn't like me.
Related: just because you don't like something doesn't mean you can ignore it.
Do you have multiple businesses? You can combine them into one business! Yes, really!
Do you hate your job? You can still love your life.
Between answering phones and writing up reports at warp speed, I'm sketching fashion figures in the margins of my TPS Reports and knitting under my desk, wandering the neighborhood during my lunch hour to shoot pictures of the awesome architecture for which Cincinnati is best known, and writing out blog posts in longhand.
Envy – professional envy or otherwise – happens to everyone. Here's how to harness it.
Are we friends on Instagram? It's been really interesting to see how the algorithm change has affected my likes and comments. Thus far, it seems to be a positive change! If you want more engagement, my friend Kayla shares some great ideas.
Smartmockups creates product screenshots for free!