I always believed it was a foregone conclusion that everybody loved Jane Eyre and wants to power through it in three days. But maybe not? Today our resident reader/cook Ben tells us his feelings about our favorite governess and the cakes she ate!
When I was in 11th grade, I found myself seated across from an English teacher, coolly asking how many books I'd read from the required reading list for our high school. I informed her that I had read everything. Everything up through the 12th grade requirements. All the classics. All the new classics. All the current en vogue books.
So she handed me a worn copy of Alice Hoffman's Turtle Moon. A book often described as "sensual". This is the same woman, who along with my guidance counselor suggested I watch Priscilla, Queen of The Desert long before I knew why I would enjoy it.
But if you ask me now which book I read in high school, I'd tell you that I read, uh, three: Romeo and Juliet, Great Expectations, and Turtle Moon. All those classics I read, now gone from my memory. So at the urging of my mother, who likes to reread one classic each Summer, I picked up Jane Eyre.
And please forgive me!!!! But I am struggling. We all have that book club book that we just cannot get into. And I am so afraid that this one is mine! I have consulted friends who insist that if I give it time I will love it. And I am giving it time. Trust me. I even cheated and watched a movie version (please judge me, I do).
Even then I thought "I like this Jane Eyre. She had chutzpah! She stands her ground. She speaks her mind. And she managed to get to two men to propose to her! I can't even get one!"
Again forgive me. I know that nobody likes the friend in the book club that doesn't read the book but shows up and drinks the wine. Which is why I baked some seed cake. I did make it far enough in the book to hit on some food. And after a recipe search learned how common (and easy) the cake really is.
I pass you a piece of cake in hopes you ignore my failed attempt at a Summer Classic. Please let me know what books you've failed to read. Who knows what we might put on the list for next month?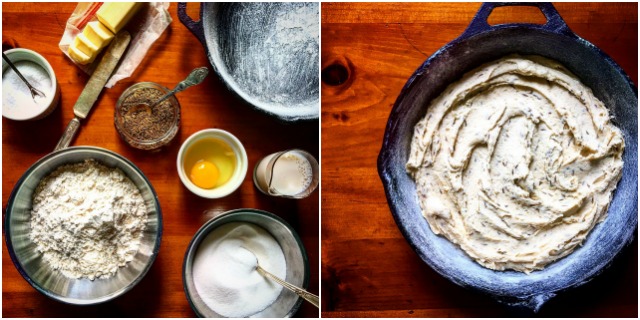 Caraway Seed Cake from 'Jane Eyre'
Ingredients
2 ½ cups all purpose flour
1 teaspoon baking powder
Salt to taste
¾ cup white sugar
1 tablespoon caraway seed
1 egg
Directions
Preheat oven to 350 degrees. Grease and flour bottom and sides of an 8 inch round cake pan with 1 tablespoon softened butter.
Sift together flour, salt, and baking powder. (Quick tip if you don't have a sifter – just stir together with a whisk).
Cream ½ cup butter and sugar together. Mix in caraway seeds and egg. Add flour mixture and milk, beating well. Pour batter into prepared cake pan. Batter will be thick so press down with rubber spatula.
Bake for about 45 minutes, or until a knife or toothpick inserted into the center comes out clean.
P.S. I found that serving this warm with a schmear of butter and sprinkle of salt is delicious.
Which book club books have you failed to finish? Which classics do you think are over-rated?