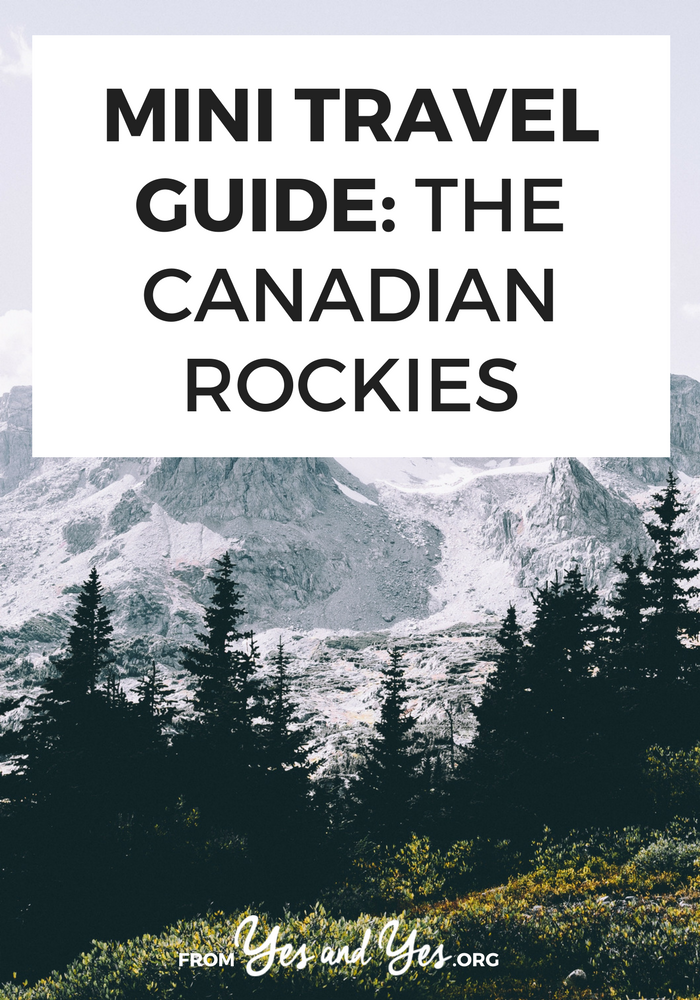 So here's a fun fact that most of us Americans forget: Those Rocky Mountains that we love so much CONTINUE NORTH, UP INTO CANADA. What? Yes.
And the people are nicer up there and the exchange rate is better. Today, native Albertan Meredith is telling us about bison burgers, world-class skiing, and why you should always check Lost & Found (because Canadians are polite enough to turn in the stuff they find).
---
Western Canada has the most jaw-dropping mountains in North America. Well, that's my 'humble' opinion anyways.
I'm Meredith and I was born and raised in the province of Alberta. Despite my previous international travels, I haven't found mountains that rival the Rockies in Alberta and British Columbia. My family, friends and I are driving to the Rockies from the prairies on a regular basis for snowboarding, hiking, and eating.
Most of my experience is in the northern part of the Rockies so my recommendations focus on this area.
Must Do in the Canadian Rockies
Snowboarding or Skiing

With so much snow and sunshine in the Rockies it would be silly not to go. For newbies, there are beginner slopes and expert instructors that make it fun, rather than intimidating, to learn.
Snowshoeing
A 'chill' snow activity that's also a killer workout. Snowshoeing originated from Canadian First Nation tribes who traveled long distances in the snow.
Hiking

There are countless hikes for all different levels of experience from first-timer to mountain goat. The solitude of the trails and the views will leave you speechless.
Mountain Biking
Oodles of back-country trails and races for the thrill-seeker but there also paved trails along the Trans Canada Freeway for those who like speed.
White Water Rafting or Kayaking
Learn to kayak, canoe, or white water raft and experience the mountains in an entirely different way, from below instead of above.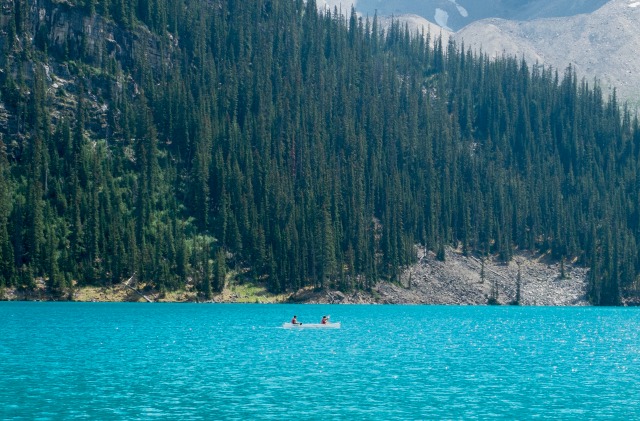 Must Go in the Canadian Rockies
Canmore
A booming mountain town with great restaurants, beautiful views, and oodles of outdoor activities.
Banff
A historic mountain town that is incredibly picturesque with plenty of opportunities to learn the history of the Canadian Rockies. Banff is a cultural hotspot for art. Hot springs here too!
Jasper
A northern mountain town that is also a national dark sky preserve. Jasper is a rugged and charming location for camping, fishing, hiking, and stargazing.
Lake Louise
One of the most photographed lakes in the world known for its beautiful aqua-green water. Lake Louise has beautiful hiking and snowshoeing trails.
Golden
Golden is a superb town to visit in the summer and some of the best white-water rafting around. It's still small and has that mountain town feel.
Revelstoke
Best snowboarding hill in the land and boasts North America's greatest vertical at 1,713 meters. Be sure to have a beer with the locals.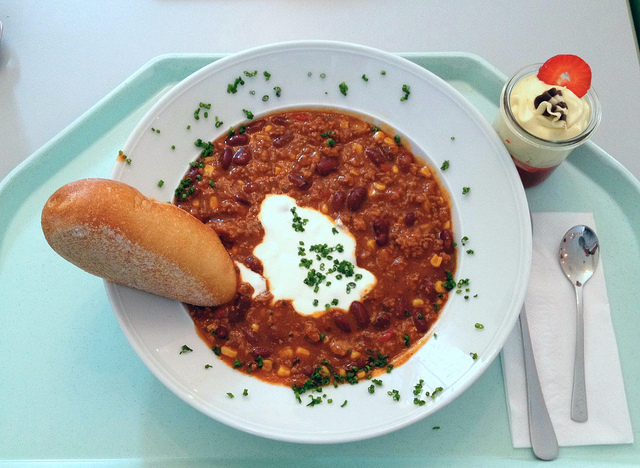 Must Eat in the Canadian Rockies
Freshwater Fish
There are plentiful lakes and rivers in the mountains. You can also go fishing yourself, an experience that will make your meal even more satisfying. Pick up a fishing license at the local hardware or fishing store before you go and hire a local fishing guide.  Jasper is an excellent destination for fishing.
Coffee
Canadians love coffee. For the full experience, purchase a travel mug so you can have coffee whenever, wherever. Excellent for long morning drives through the mountains. Leave coffee in your car while snowboard and come back to a special ice coffee treat (extra points for having a pastry to pair with it).
Burgers
Hamburgers are everywhere and the flavour combinations are getting extra creative. The most common types of burgers are beef, chicken, or bison.
Bacon and Eggs
The reason Canadians look like big ol' lumberjacks is because we eat a big breakfast before we go to play. Greasy, salty bacon. Eggs, any which way. Toast. Pancakes. Hashbrowns. It's calorific and delicious. Serve with coffee, orange juice, and water.
Steak
AAA beef from Alberta can't be topped. You can buy a great quality steak for a good price at the local grocery store. Try to find accommodations with a patio BBQ so you can try your hand at cooking a juicy, top of the line steak meal (best with baked potatoes and salads).
Chili con carne
Of course you have heard of poutine but have you heard about our chili? Often it's topped with sour cream, scallions, and shredded cheese to make it extra yummy.
Canada is a nation built on immigration and our food reflects our multiculturalism. It's very difficult to pin down what is 'Canadian food' as we love food from all over the world  – sushi, pho, curry, tapas, we like it all. Forward-thinkers come to enjoy the beauty of the mountains and bring their fresh ideas to their culture's traditional food – and we love it.
Cultural Tips for the Canadian Rockies
Personal bubble
Western Canadians are used to wide-open spaces and like to have a certain amount of personal space around them. Usually, it's about a single arm span length.
Visiting in the ladies bathroom
Canadian women often like to visit with each other in the bathroom, including strangers. Try not to be alarmed and just go with it. You may even make a new friend!
Lost & Found
If you lost something on the hill, there's a very good chance that someone has returned it to the Lost and Found in the chalet. Always check first.
Buying Rounds
Sadly, Canadians aren't that great at buying rounds at the bar like other cultures. I'm not sure why, maybe it's due to the expensive price of alcohol but we think of buying a drink for someone (and vice versa) as more of a gift than a reciprocal exchange.
Littering
Don't litter. The rule of the mountain is whatever you bring in, you must also take out.
Be weather aware
You don't want to be caught unprepared when hiking in the mountains. It could lead to a dangerous situation. Be sure you aren't caught in a storm and have the proper gear to stay warm and dry.
Cheap Travel Tips for the Canadian Rockies
See more of the mountains on your own time. Gas is cheap here and rentals aren't too bad. It's worth the investment for your trip.
Lot of people will rent out bedrooms in their house or basement suites for rental income. And if you've never used Airbnb before, here's a $40 credit towards your first booking!
These rentals are generally wonderful, cozy places to stay for a reasonable price. Hosts are good about their guests' private time but they are also eager to share local information.
It's important to note that there is some fraud, especially on second-hand sites like Kijiji. To save yourself the trouble, do not book anywhere that does not accept credit cards.
Equipment rentals
Find a rental shop in town instead of renting ski/snowboard equipment on the mountain. It's generally cheaper than the mountain resort and less busy. Rental shops also have equipment for any seasonal activity such as hiking cleats, mountain bikes, snowshoes and more.
Get most of your meals at the grocery store and cook
There are many wonderful restaurants to eat at in mountain towns that attract many talented chefs but if you want to stretch your dollars then stock up at the grocery stores.
I would buy a cooler to have in your rental car and you'll be able to have great picnic lunches during long stretches of driving and exploring. It's also handy to have snacks and water in your backpack for long hikes.
Thanks so much for sharing your insights, Meredith! Canadian readers, do you have anything to add?
P.S. How to live out of a suitcase – glamorously
photo credits: loren kerns // alec moore // jenelle ball // jabb // usda // cc