Ahhh, who doesn't daydream of laying on a tropical beach? You've got a cocktail in hand, hot guy in tow, a cool ocean breeze, and cerulean ocean waters as far as the eye can see?
Of course, when we picture this we dream of far off places in the south Pacific. Less often imagined, however, is the stunning island nation of the Bahamas just 100 miles off the coast of Florida.
I'm Haley and I'm a Hoosier hottie turned yachtie (think Bravo's hit show, "Below Deck", for reference). I spent 10 years as a yacht stewardess.
I worked on private luxury yachts catering to the lives of the rich and sometimes famous and currently run the blog boardandkayaklife.com. Six of those seasons I spent in the Bahamas. I spent as many as 6 months at a time cruising the majestic Bahamian waters.
Despite having cruised all over the world, whenever people ask me my favorite destination I surprise them by saying the Bahamas. Exotic doesn't have to mean a million miles away! I've grown extremely fond of this island nation with its fun, generous people and infectious island spirit.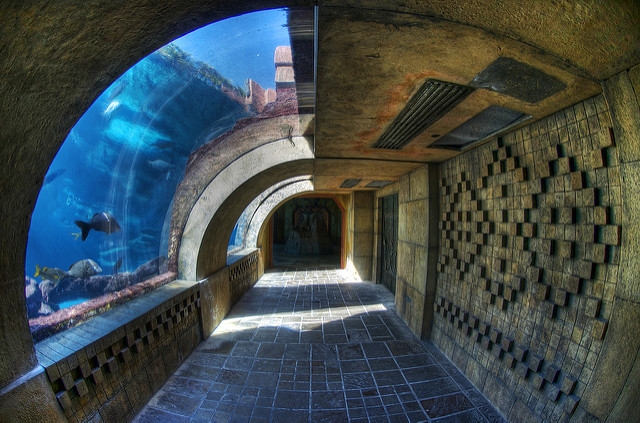 Must Go in the Bahamas
The Bahamas aren't one singular island but a chain islands spanning hundreds of miles. The capital city is Nassau. It's popular port of call for both cruise ships and air travelers and will likely be your first stop.
Spend a day at the family resort of Atlantis. You can gamble in their huge casino, eat at premium restaurants, marvel at the aquatic wonders in the aquarium, and joyride the slides at their massive water park.
The real magic of the Bahamas lies in its outer islands. There you can escape the cruise ship crowds and experience true island living.
Harbour Island is famous for its 3-mile stretch of pink sand beach. To reach it, you must fly into the Eleuthera airport and take a short water taxi ride. Once you arrive, transportation around the island is done entirely by golf cart (!!!)
Harbour Island is one of the most affluent of the Bahamian islands due to its insane beauty. Many Hollywood celebrities have vacation homes on the island. It's a pleasant mix of luxury and local island culture with boutique shops, luxurious resorts, gourmet restaurants, and marinas that cater to large private yachts and small fishing boats alike.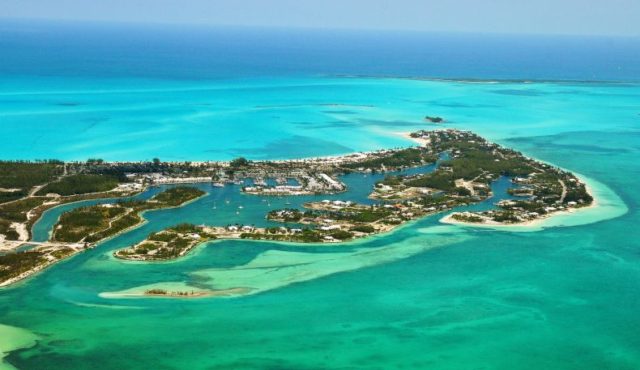 A cluster of islands located just north of Nassau, the Abacos are some of the most populated of the outer islands.
One of the earliest settled parts of the Bahamas, the Abacos have a strong boating culture dating back to the colonial era. Homes and architecture are of the colonial style. Boat building is still a practiced trade by a number of families who have called the Abacos home for generations.
The Abacos are a popular destination for boaters and fisherman of all stripes. There are lots of small marinas dotting the shorelines and the area's most famous landmark, the Elbow Cay lighthouse, lights the way.
To the south of Nassau lies the most beautiful part of the Bahamas: the Exuma islands.
If you want the feel of a remote, breathtaking, and "exotic" vacation, this is where you go. A thousand shades of turquoise waters lap the shores of soft, powdery, white sand beaches.
The Exumas are one of the most remote stretches of islands in the Bahamas. They have a population density of only 1 person per 100 square miles. This is in large part due to the Exuma Land and Sea Park that encompasses a large part of the chain. It protects the natural habitats and aquatic creatures that reside within these waters.
You can travel to various parts of the park by boat where you can snorkel, kayak, swim, and explore the areas. It should be noted that fishing, camping, or other activities that will disturb the natural habitat are forbidden.
The most famous island in the chain is Big Majors, known less formally as Pig Island. It's named for the wild pigs that actually swim out to the boaters who feed them scraps of food.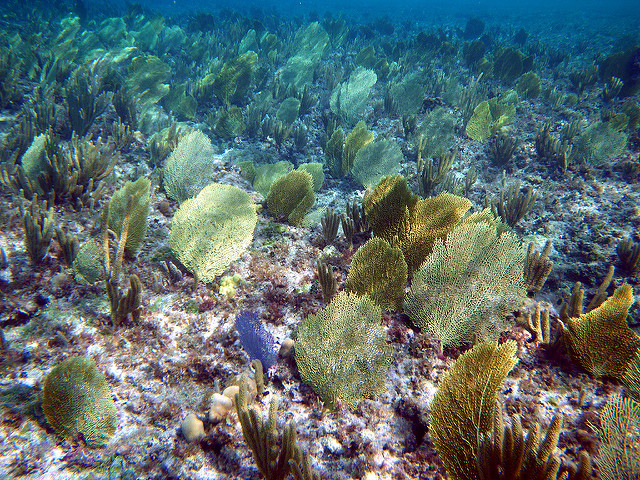 Must Do in the Bahamas
The Bahamas is a water lover's paradise. Boating, fishing, snorkeling, diving, jet skiing, sailing, and paddle sports are the best way to fully experience the Bahamas.
Ferries
There are fast ferries that will take you from Nassau to various other outer islands. Once there, you can usually find boats for rent by some of the locals. You can rent your own little skiff or charter a fishing boat complete with your own local guide to show you all the hot spots.
Snorkeling
In the Exumas, go snorkeling at Thunderball Grotto just a short boat ride away from there off of Staniel Cay. Thunderball Grotto is where scenes from the James Bond film "Thunderball" with Sean Connery were filmed several decades ago.
The Staniel Cay Yacht Club still has historic photos of Mr. Connery and crew hanging on the walls from their days filming the movie. Be sure to stick around for one of their potent cocktails. The SCYC is the life of the party down in the Exumas!
Carnaval
If you happen to be in the Bahamas for Christmas and New Year's, you'll experience the unique Junkanoo street parades all throughout the islands. Locals dress up in colorful, native garb and headdresses, similar to what you'd see at a Brazilian Carnaval, and dance and play instruments throughout the streets.
In the Abacos, the place to be on Sundays is at Nipper's on Great Guana Cay. Here you can do Sunday Funday the right way at one of their epic Sunday barbecues. It's an island buffet, live music, pool party, plenty of rum, and just steps away from one of the most pristine beaches you've ever seen. Rowdy fun will be had by all!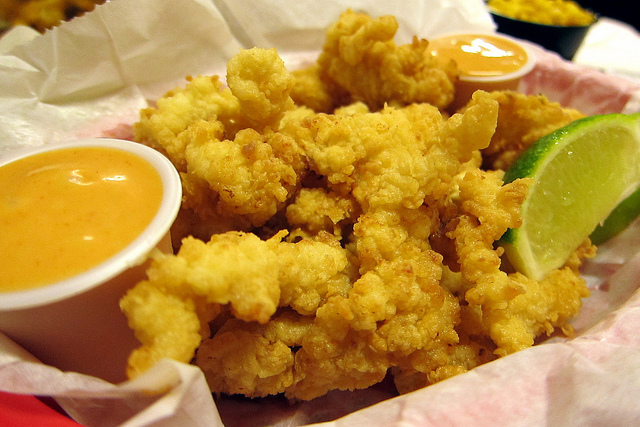 Things To Eat in the Bahamas
Naturally, you'll find plenty of seafood on the menus. In Nassau, if you head beneath the bridge that connects Paradise Island to New Providence Island, you'll find a row of shacks set up by the boat docks where they sell fresh conch salad. They make on the spot from the conch (pronounced CONK, with a hard -ch sound) just brought in by the local fishermen.
Local Eating at Sip-Sips
A favorite lunch spot on Harbour Island is the delightful Sip-Sips. It's a gorgeous open air restaurant with amazing views of the pink sand beaches and the deep purple Atlantic Ocean. They have a staple menu but always supplement it with several specials that change daily and are all delicious.
Fish
Local fish to try throughout the Bahamas include grouper, mahi-mahi, lion fish, and snapper. The Bahamas are also known for their lobster. Fishermen descend upon the nation every August for the opening of lobster season. You can dive for and spear your own lobster to throw on the grill or cook as you please.
Conch
Conch is practically a national dish with fresh conch salad, similar to a ceviche, being a must-try. Other conch dishes include conch fritters and cracked conch. For the money, cracked conch is a better value since that will be an actual whole piece of battered and fried conch.

Conch fritters are just tiny morsels of conch rolled into a hushpuppy-like ball of seasoned breading. They're not bad, but in most places you're left wondering where in the heck the actual conch is in your conch fritters!
Cultural Tips for the Bahamas
Island living is expensive and even more so with a new VAT tax on all products unless you buy it from a duty-free shop. At restaurants, the gratuity is automatically included so there's no need to leave an extra tip unless you feel it was necessary.
If you happen to be traveling to the Bahamas from the U.S. on your own private boat, it's always a good idea to ask the marina you're staying at if you can bring over any necessities from the U.S. like toilet paper or laundry detergent.
These things can be quite pricey for Bahamians and will go a long way to ensuring you get more favorable rates or always have a slip available whenever you make your next reservation at the marina.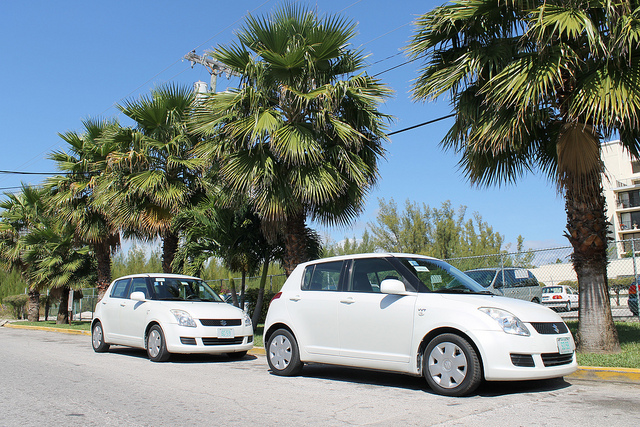 Cheap Travel Tips in the Bahamas
If you plan on spending more than a day on Nassau or any of the "big islands" that require vehicular transportation, it will be best to go ahead and rent a car.
Rental cars are expensive, usually around $60-90/day for a later model, beat-up, mid-sized vehicle, but they are still less expensive than a taxi. The government sets taxi rates at $60/hour so if you plan on doing more than an hour's worth of sightseeing in any given day, it makes a lot more sense to just rent a car rather than pay the exorbitant rates charged by taxicabs.
Americans take heed: the Bahamas were a British colony until 1973 so they drive on the "wrong" side of the road!
Airbnb is almost always cheaper than a hotel and more likely to give you that 'live like a local' experience. This studio apartment is $58 a night and this downtown artist's loft is $90. If you've never used Airbnb before, here's $40 towards your first booking!
Have you ever traveled to the Bahamas? What did you love most about it? Leave a comment or feel free to ask Haley any questions!
P.S. If tropical destinations are your thing you will love these travel guides: How to travel on the cheap & Mini Travel Guide: Curaçao.