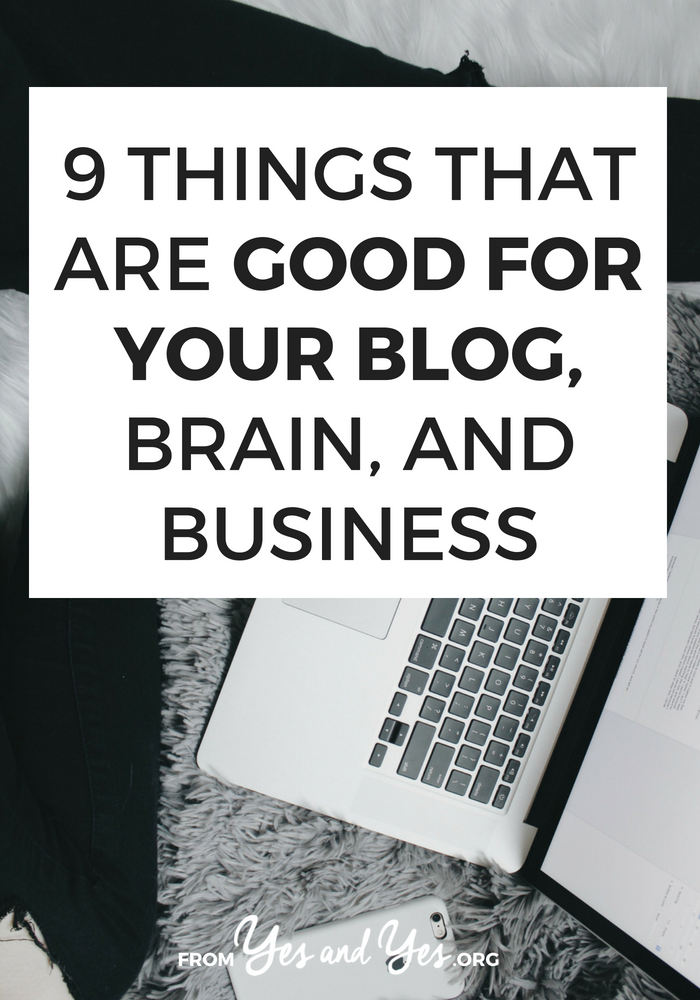 How was this month for your business, friends? I spent a big part of March editing a book, roadtripping, and enjoying the luxury of working on my business, not just in it. I hope you have at least an hour set aside, because I rounded up some suuuuper helpful things for you this month!
9 things that are good for your blog, brain, and business
So true. The most annoying/most important part of selling something is to stay on it.
It happens to all of us eventually! How to manage negative client feedback.
If you're struggling with a short attention span (Hi! This is me!) here's how to get it back.
It had been a long time since my attention was mine. As the feelings of that day — of that eight-hour train ride past an America that suddenly felt very foreign — spread into the next and the next, I tried to think back to when my attention was something I could manipulate confidently. I couldn't remember.
Fascinating! And useful for your next networking event or in-person meeting: 15 body language secrets of successful people.
Helpful! Website strategies to increase your know/like/trust factor.
If people don't, uh, understand what you do, they're not going to buy it. Here's how to change that!
I already filed my taxes for this year (BRAG) but if you haven't, give this entrepreneur tax guide a read. Make sure you're deducting everything you can!
Sounds crazy, totally works: How to work with an imaginary mentor (because Tina Fey isn't answering your emails)
Super helpful! A before-you-launch checklist.