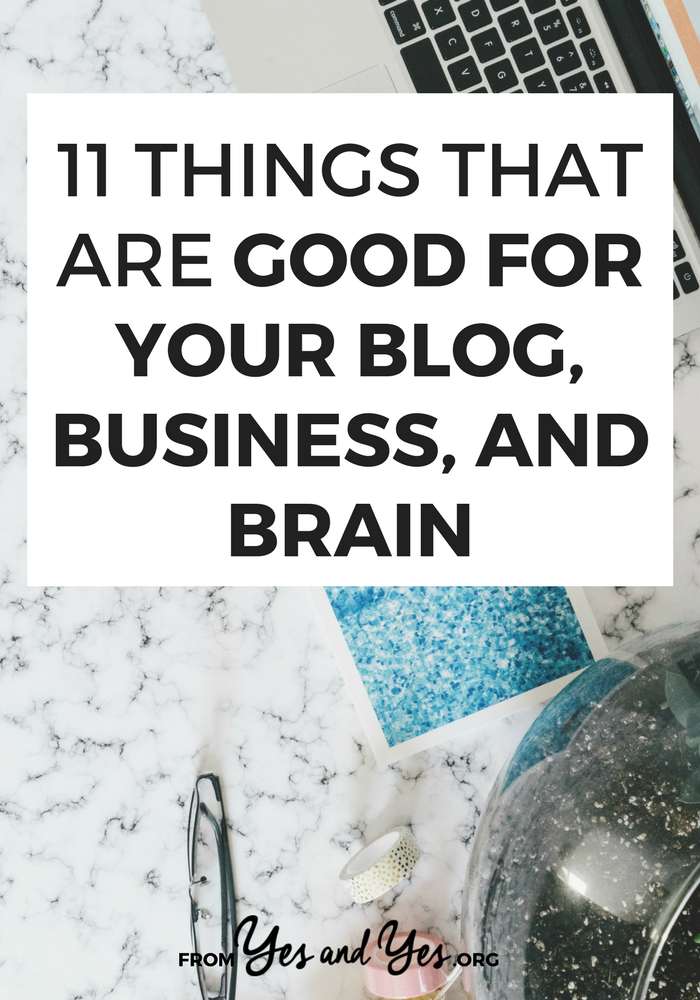 Friends! I just spent the last two weeks on a "blogging vacation" which was really more of a "concerted effort to learn new professional skills and platforms and watch one hundred million tutorial videos." So. Here's hoping all that hard work paid off – we'll see soon!
Blogging and business-y links for you!
Do you ever get emails from potential clients that includes acronyms you have to google? Yeah, me too. This will help.
So helpful! 10 ways to make your sponsored blog content feel less gross. (Occasionally people tell me they love how I do sponsored content and I'm always so flattered!)
Umm, whaaaaat? 18 products, valued at $1,700 for $99?
I love being interviewed on podcasts! (Do you have one? I'd probably like to be on it!) Here are some great tips on how to be a good podcast guest.
Bullet out a few things you might want to talk about on your end
Some good, mic drop phrases you feel hit home what you have to offer (practice saying these out loud a few times so it sounds natural, not scripted)
List out some of your best blog posts or products so you can easily reference them if they're applicable in the conversation
Have you ever paid to promote a pin on Pinterest? I haven't – but apparently we all should be!
I've seen this soooo many time: people who are success + miserable. 10 steps to take if that happens to you.
If you're lazy/introverted, here are 7 types of content that do the networking and community building for you!
Related: 6 ways to improve your website by being a good host.
Do you struggle to delegate? You need to know about the 70% rule. What a relief!
When I say "branding" do you think "fonts and colors"? Nope, it's more than that!
Are you guilty of self-sabotaging your sales? After I read this I realized I am!
If you don't get in the habit of actively taking jobs off your plate, you're never going to have more space in your workday. Delegating is a muscle, so use it. 
If you read or wrote anything particularly helpful to bloggers, creatives, or business-owners, tell us about it in the comments!