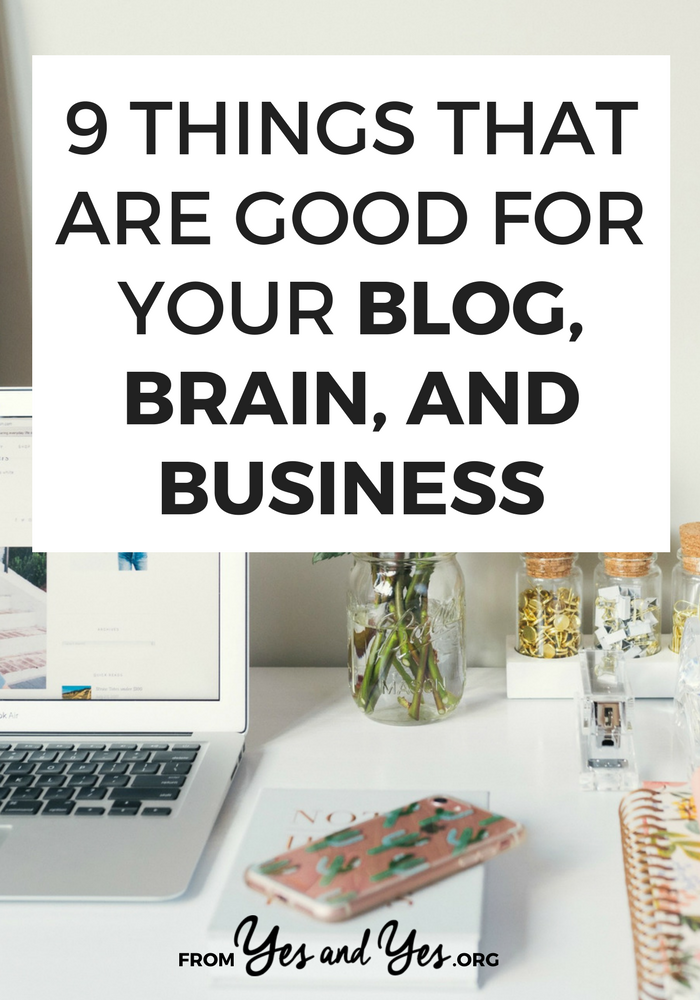 Fellow bloggers, creatives, and self-employed types! I rounded up the best, most helpful stuff for you!
Reminder: On December 1st I'm wrapping up my 1-on-1 blog coaching Secret Weapon. Like, forever. If you'd like to be one of my very last clients, click here and we'll see if we're a good fit!
Mariah Coz's Webinar Rockstar course dramatically up-leveled my live class game. Like, webinar attendees often tell me in the chat that I'm good at it. One student actually wrote "I BOUGHT THAT SHIT SO FAST." ? Totally recommended if webinars are part of your marketing strategy!
Instagram hacks you haven't heard before (like how to get the right spacing in your captions!)
I really appreciated Sarah's honesty here.
Blogging has changed a ton since I started, when there were no marketing campaigns and it was all about telling stories and sharing ideas. When I was a teenager and in my twenties it was my creative outlet. I would spend entire days writing, taking photos, screwing around with my design, happily staying up until 4 in the morning. But I haven't done anything resembling that in YEARS.
Helpful! The ultimate stash of time-saving hacks for content-creating solopreneurs.
I started my Money & Happy Facebook group on a whim and I love it! Facebook just rolled out tons of new helpful features for Facebook groups if you have one of your own.
This is an internet pledge I can get behind.
Sometimes freelancing is really lonely. Loneliness, Mental Health, and Diversifying My Income As  A Freelancer
This will be my last blogging round up post! EVER! So here are 37 things I've learned about blogging in 37 years.