This post is brought to you by non-oppressive minimalism, the letter P, and Podge Co.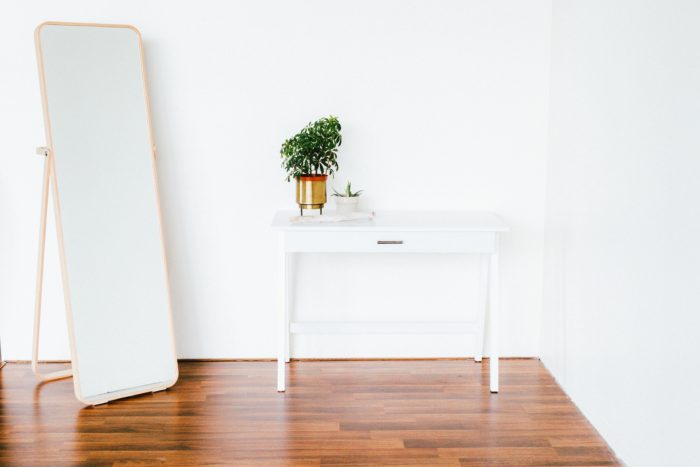 Is this what you picture when you hear the word "Minimalism"? This and a wardrobe that contains, like, four drapey linen items? That you wear while drinking green tea from the one mug you own?
Fun fact! You don't have to get rid of everything you own or only wear neutral colors in order to benefit from a spot of minimalism. You can use the basic pillars of Minimalism and apply them to any area of your life AND make Minimalism work for you! Genevieve's free 5-day course can help you do just that.
This is Genevieve and she's not going to judge you if you own more than two pairs of pants.
Genevieve also does 1-on-1 minimalism coaching, runs amazing workshops, and just generally navigates the world and internet doing good. Check her out – I think you'll love her!
Yes & Yes runs a few sponsored posts each month. If you've like 150-ish words and five links devoted to your work, check out my traffic and ad info here or drop me a line at sarah@yesandyes.org and we'll see if we're a good fit!