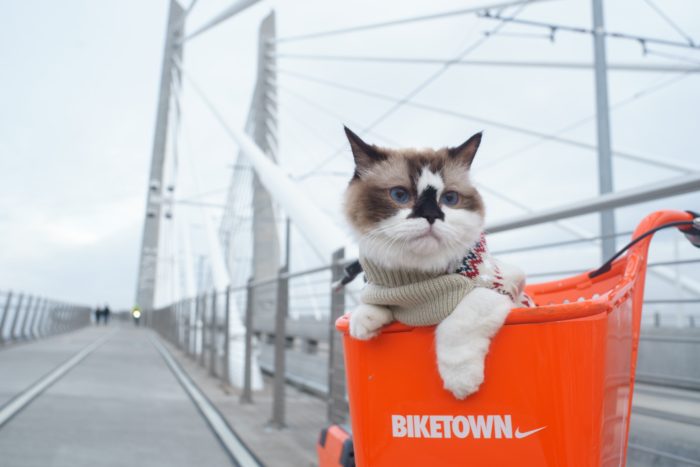 It feels good to be back! How were your holidays, friends? Mine included champagne, lots of illnesses, Chinese food, movies, sub zero temperatures, and lovely presents – given and received.
This weekend, my best friend is in town from New Mexico and we're up north in our tiny home town, eating at the diner and poking around thrift stores.
Also! On Wednesday at 7 pm, I'm running a free, live workshop called 5 Reasons Your Good Habits Don't Stick + How To Change That.
Last time I ran it, one attendee called it "the exact mix of reassurance, real talk, and science I didn't know I needed." ? ? Drop your email below to join us!
Links for you!
If the holidays stressed you and your partner out, a reminder: turn towards instead of away.
As a small space devotee, I loved this article about how to throw a dinner party without a kitchen table.
Have you taken this dialect quiz? They guessed me correctly!
An excellent reminder to my fellow Type-As: You do not need to earn your keep.
Fascinating/depressing. The beauty website Racked.com recieved $95,000 worth of free stuff in six months. Something to think about when you send out free samples of your stuff or when you offer to review things.
I found this randomly helpful: how to see which Facebook ads you clicked on.
One of my favorite things is re-creating a beloved restaurant dish at home. I can't wait to try this!
After my amazing trip to Prince Edward Island last summer, I'm newly devoted to planning trips to places featured in my favorite books, tv shows, and movies. Here's a roadtrip for Parks And Rec fans!
If 'start meditating' is your 2018 resolution, this will help!
What if we just stopped talking about people's bodies all together?
There are no truly "safe" words to use to describe another person's body without knowing their relationship to these words.

What if we saw heartbreak as life's invitation to grow?
Yup! The most 2017 photos of 2017.
Cooking with Zora Neale Hurston.
Periodic reminder that if you appreciate my taste in links I have a bunch of awesome Pinterest boards with topics like Budget Travel, Intentional Living, and Self-Development. Let's be friends!