This post is brought to you by rock music, pink hair, the letter A, and Amy Edwards.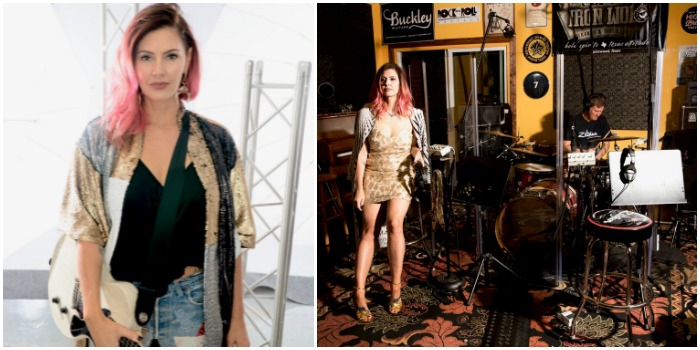 Have you ever heard that life-coachy phrase "If you can't see it, you can't be it"?
If we can look past the rhyme for a moment, that cheesy phrase reminds us that if we don't see someone doing/acting/living in a certain way, it's hard for us to imagine a future like that for ourselves.
Since I got married and became a stepmom, I've been looking for a "me in five years" role model. I wanted to see a woman in her early forties living a life that looked like what I wanted for myself.
I wanted to see a woman who took her role as a wife and parent seriously … but didn't let those roles define her exclusively. I wanted to see a wife and mom who had an exciting creative career, took trips with her friends, took risks, and wore things other than, like, khaki capris.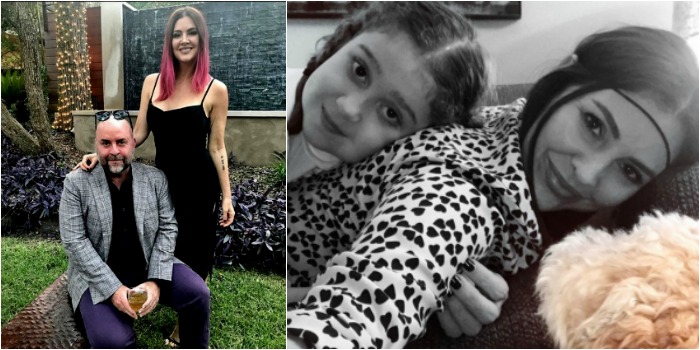 Weirdly, women like this – adventurous, sexy, outspoken, creative women in their forties who also happen to be wives and moms – are hard to find on the internet.
Till I found Amy.
Amy is a singer, songwriter, and author who picked up a guitar for the first time at age 38. She writes about staying motivated and being a force in the world even when you're not feeling it. She's an activist, a great mom, a loving wife, and an unabashed pink-hair haver.
If you're looking for woman who's living her life in a way that works for her, I think you'll love Amy.