This post is brought to you by a stylish winter wardrobe, bright colors, the letter W, and We Love Colors. 
fashion bloggers who have the winter-in-tights situation figured out
A few years ago, I was interviewing a fashion blogger based in Anchorage, Alaska. As we wrapped up the interview, I asked if she had any cold-weather specific style tips to share.
Now, I was only half-listening because I'm a third-generation Minnesotan. I thought I knew all the winter style tricks. I didn't, because she floored me with this:
"I keep wearing my dresses well into winter; I just double up on tights. I'll wear tights in a solid color under a pair of patterned tights. It keeps me surprisingly warm, helps me extend my wardrobe, and I get tons of compliments." 
Whaaaat?! GEN.I.US.
If you're living someplace Winter-y (or you just love tights), I'd like to introduce you to We Love Colors and their amazing tights.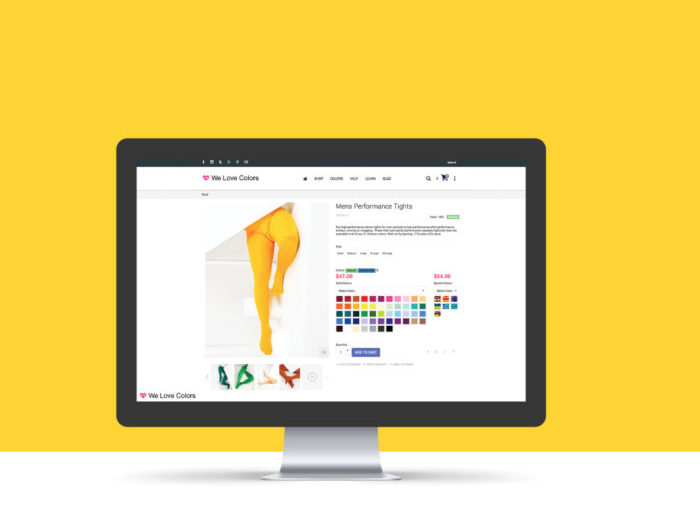 We Love Colors makes great tights AND they're a great company. They're a family-run, US-based company. Their tights start at $8. They carry sizes that fit people up to 500 pounds and they've partnered with style bloggers of every size, age, gender, and race.
Inclusivity! Great prices! Stretch! What's not to love?!
They even made us a free shipping code: YESTOWLC, good through February 28th. Give 'em a try!