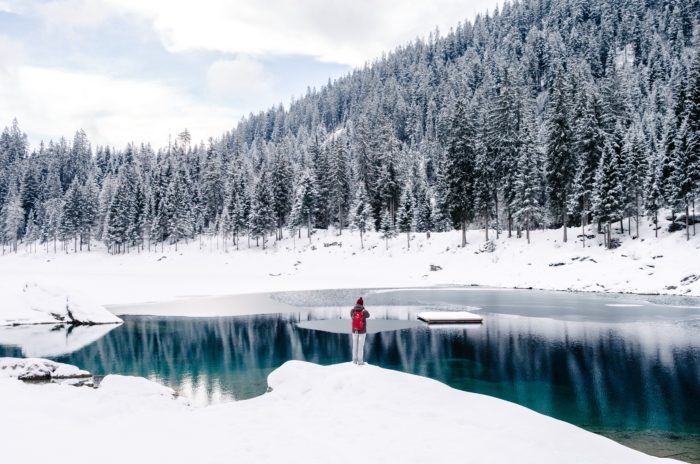 How was your week, friends? I had tons of coffee dates with tons of friends and Kenny and I celebrated Valentine's Day with a long lunch at Caffe Biaggio. I extremely recommend the Valentine's Day lunch! Cheaper, calmer, and so much easier!
This time next week, I'll be back in Costa Rica again – leading another retreat for Fit & Fly Girl. So I'm doing my monthly No Grocery Challenge to use up all 'my' food before I head out. I don't want all that cauliflower to go bad while I'm gone! You can follow along and see what I make here.
Links for you
Want to protest Trump's emergency declaration? Here's a script for calling your elected officials.
A great resource if you'd like to share more diverse books with the kids in your life!
FACT.
Fellow bloggers and Internet People: Everybody tells me I need one of these. Discuss.
This book is seemingly about Instagram but, honestly, it's about so much more. Finding your voice as a creative, discovering art and beauty in daily life, community. So good!
Salted maple pie! I think I could make this during my next No Grocery Challenge!
Is less scheduling the secret to happiness?
We schedule activities back-to-back for fear of not accomplishing them all. Malkoc — who has an expertise in how people perceive and consume their time — links the over-scheduling of free time to the value that we place on achievement over contentment.
"The focus on productivity is so widespread that people even strive to make leisure productive and brag about being busy," reads the paper.
So we do more and enjoy less.
"When scheduled, leisure tasks feel less free-flowing and more forced — which is what robs them of their utility."
Related: How to figure out what makes you happy so you can add more of it to your life
You don't build a new brain–or a new life–just by giving it time. Time is not enough. You also need action.
Action. Movement. Forward momentum. Even the smallest step–taking a breath, opening the window to let in some fresh air, trying on a new shirt, checking out a new book from the library–begins to reshape the architecture of your mind.
Action is the medicine that brings you back to life.
I agree! This $2.75 was one of my best travel purchases!
A game to play with the kids in your life (without getting up off the couch)
How educational debt shapes our lives and choices
Debt forms us just as radically as a university curriculum does. As bills mount, debt becomes a guiding force in our lives, directing our decisions about where to live, where to work, how to save and spend, and what we imagine possible. The anxiety, regret, and shame over one's inability to determine one's own life shapes our souls as well.
Related: did you know I host a free, private Facebook group called Money & Happy where we talk about stuff like this? Join me an 4,400+ smart, kind humans having honest conversations about money!
Hope you had a lovely weekend!