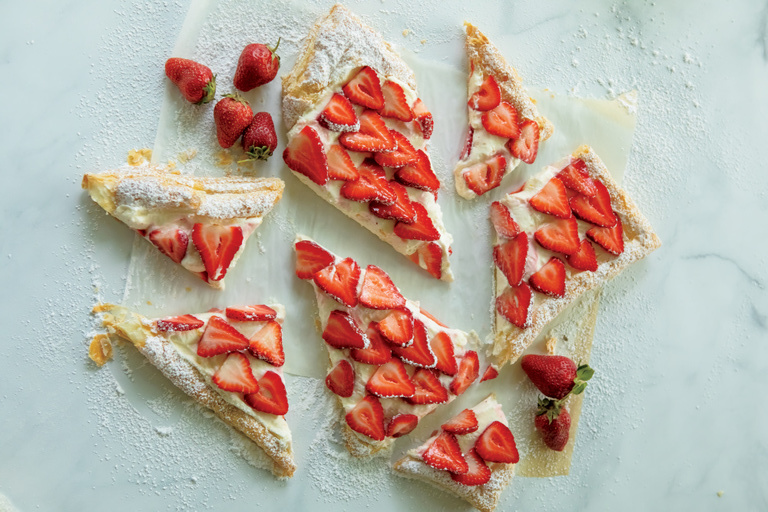 How was your week, friends? Since it was the last week of the month, I did my monthly No Grocery Challenge to use up all odds and ends in the kitchen and reduce our grocery bill/food waste. This time, I partnered with Farm Flavor and used their farm to table recipes as a jumping off point (because I don't know how to make a quinoa-based quiche crust without a little guidance.)
Links for you!
In case you need it: Everything You Need to Know About Emergency Contraception
Cute! (And a metaphor for something)
I love house tours that are something other than NYC/LA minimalist palatial homes. So I obviously loved this tour of a colorful Tennessee rental. They've done AMAZING things.
This is what a cow looks like after it's been blow-dried!
Co-signed: Allow me to convince you to take a lunch break today.
The survey also found that employees who take regular lunch breaks are more engaged in the workplace, so while a quarter of Americans associate taking lunch with working less hard, the opposite is true. This probably explains the side-eye I get from colleagues when I shut my laptop at noon: Even if they'd like to join me, breaking the social contract of abstaining from self-care during work hours is perceived as risky.
Related: 10 things to do on your lunch break that aren't Lean Cuisine or Facebook
Next week I'm leaving on a one-week road trip with my mom (!!!) and one of our stops will be Bloomington, IN. It is SUCH a great city and I loved interviewing a local about how much it costs to live there.
Related: I loved this Instagram post from an artist about why she lives in Door County, Wisconsin (which is beautiful!) rather than NYC or LA.
Oooof. I'm sure I've been guilty of this – have you?
If you're road tripping this summer, here are all the tips I've learned over the course of 15,000+ miles.
This is what bar bathrooms are like for women. Sweet!
Hope you had a lovely week! You can follow along with my up-coming roadtrip on Instagram if we're not already friends there <3