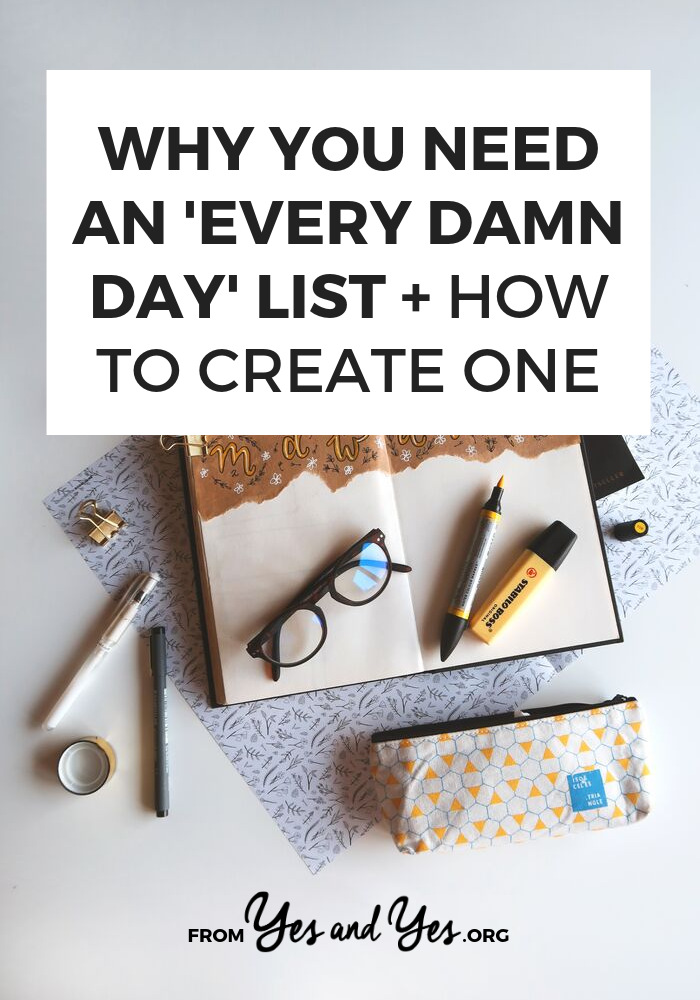 It's a perfect world and I awake to songbirds, cooing me into consciousness. I eat a surprisingly delicious, kale-filled breakfast and then walk the dog while simultaneously meditating.

I settle into a lovely day of writing, phone calls, and catching up with friends. I am wearing a cute outfit, my hair looks amazing, and my home is miraculously spotless. I AM A PARAGON OF POSITIVITY AND PRODUCTIVITY!!!
But, sadly, this isn't a perfect world.  

On any given day, it's entirely possible that I will sleep late, work myself into a headache, avoid phone calls, and/or eat popcorn for every meal.

Life happens! Deadlines change, priorities shift, and sometimes I just don't want to put on real pants, okay?

So how do we keep our lives from derailing when things get busy? How do we keep making tiny, incremental steps towards the life we want when we're nearly too frazzled to function?

We make and use an Every Damn Day List.