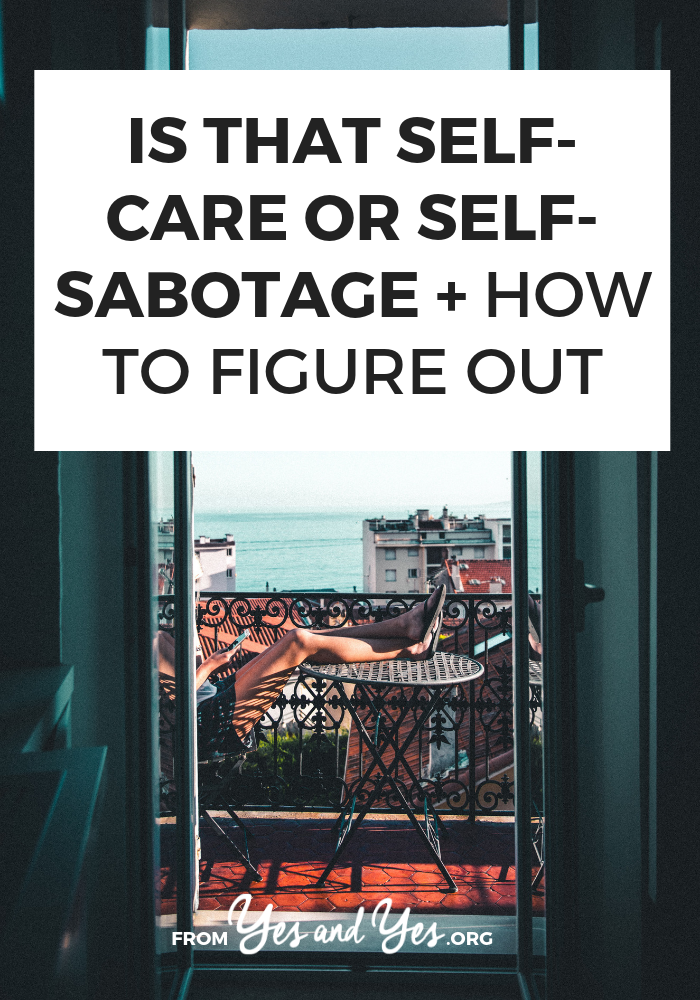 Pre. P.S.: Next Monday, I'm running a two-hour workshop called The Get What You Want Workshop. Soooo many people told me that they have a hard time sticking with big, six-week long courses, so we're trying this bite-sized format! Click here to buy your ticket now!
---
It's been a rough few days – overcast weather, doctors appointments, tough conversations – so I decide it's time to devote a day self-care. I narrow my eyes, take a deep breath, and leannnnn into it. Next stop: Selfcareville, Population: me.
Showers? WHO NEEDS 'EM.
Carbs? Let's eat all of them. Preferably topped with melted cheese.
Netflix is on, my sweatpants are on, and the oven is on because I'm making my second pan of pizza rolls.
Also: I don't need to clean up the kitchen BECAUSE SELF-CARE.
Now, if you're keeping score, reader, exactly none of these behaviors make me feel better. None of them make up for the overcast weather or the challenges of the last few days. Honestly, I'm using the pizza rolls and Netflix to numb out and avoid doing tough, life-improving things I need to do.
Which leads me to this Potentially Unpopular Opinion: The term 'self-care' has given us a sneaky, clever umbrella term to huddle under while we engage in some of our least-healthy tendencies. Click To Tweet
Watching a three hours of Parks And Rec after an exhausting work day? Self-care!

Tuning out of our bickering children so we can watch Instagram Stories for 20 minutes? Self-care!

Skipping the gym so we can lay in bed for an extra hour? Self-care!

And sometimes these are the things we really need to do take care of ourselves and recharge our batteries. Sometimes the only thing that's going to cure what ails me is a comfy pair of sweats and some processed carbs.

But if I'm not careful, I can convince myself that not-particularly-healthy, not-particularly-beneficial behavior qualifies as "self-care."