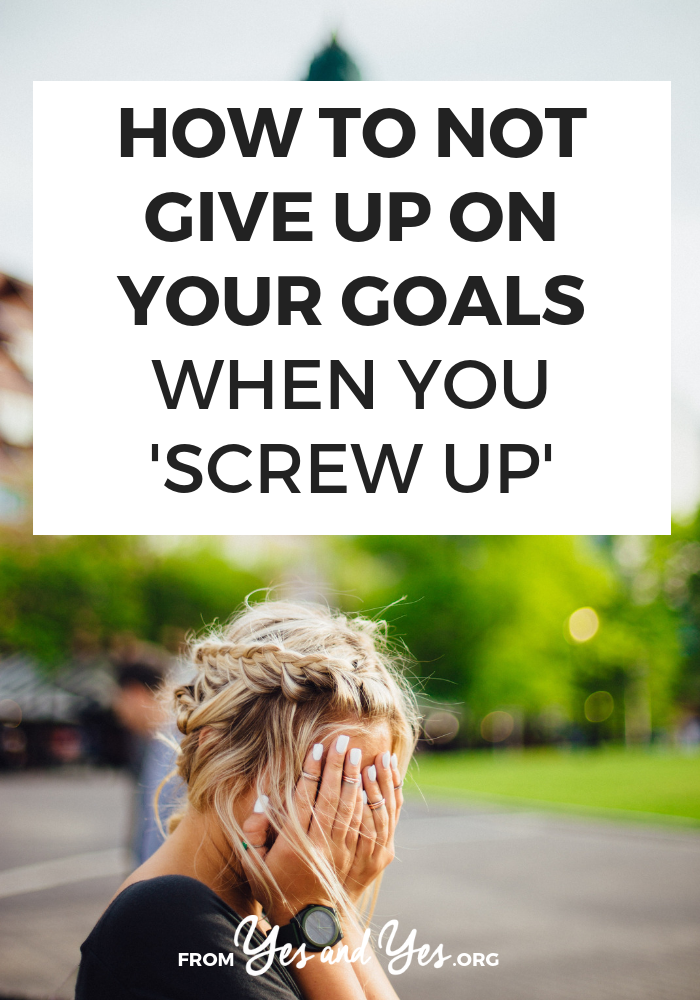 Raise your hand if you've been here:

It's Friday night and for the last week you have been an absolute paragon of virtue. You've gone 6.5 days without falling down a single Instagram hole.
When you're waiting in line, avoiding conversation on the bus, killing time while the coffee brews –  you've manged to resist the siren song of that pink square.
But then you get a notification that you have a direct message. So you log in to see the meme your friend sent and that's it.

You're off to the races. You're stalking your ex. You're hate-watching Instagram stories from your high school nemesis. An hour passes and you emerge bleary-eyed and ashamed.

You screwed up, so you might as well give up. You throw away the week of progress, decide that you're just not the sort of person who can give up social media, and wonder why you even bother trying.

Are you nodding along? Giving up on a goal, a resolution, or a habit when we 'screw up' is SO COMMON. In fact, it's one of the most common questions I get in my workshops!
Here's what to do instead.
How not to give up when you 'screw up' on your goals